Delhi-NCR Schools to remain shut till November 15 due to bad air quality
Delhi-NCR Schools to remain shut till November 15 due to bad air quality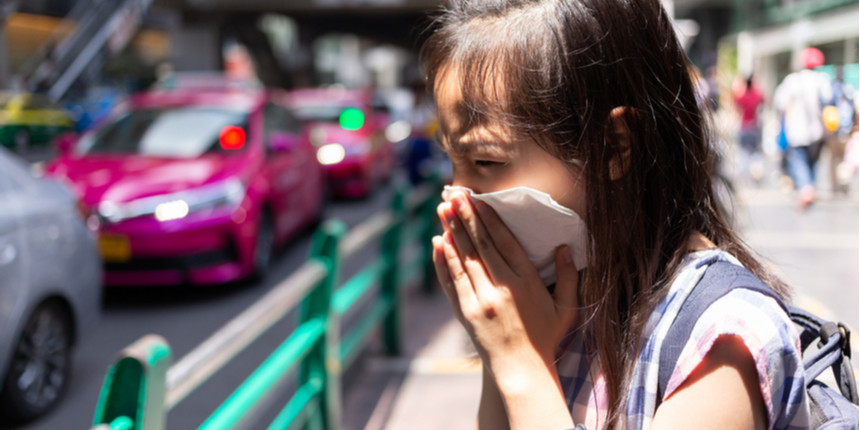 NEW DELHI, November 13, 2019: Directorate of Education has released a notification for all private, government, government-aided schools in Delhi, Ghaziabad, Gurgaon and Noida to remain closed for November 14 & 15, 2019. The decision was made after considering the increased level of air pollution in the national capital region.
Increase in Air Pollution
As per the official notice, this step is taken due to the hazardous level of air pollution in Delhi NCR, all government, private and government-aided schools will remain closed till November 15, 2019.
According to the System of Air Quality and Weather Forecasting And Research (SAFAR), the overall air quality of the national capital has increased up to 472 as of 7:30 pm.
Delhi Education Minister Manish Sisodia tweeted on Wednesday, November 13, "In view of the deteriorating pollution levels in north India, the Delhi government has decided to shut all schools for the next two days (Thursday and Friday)."
Ban on Fuel-based industries
The Environment Pollution (Prevention and Control) Authority (EPCA) has also ordered to close the stone-crushers and hot-mix plants in the Delhi-NCR region till November 15, 2019. The order also instructed people to avoid outdoor activities wherever required. Along with the Delhi-NCR, all coal and other fuel-based industries are banned in Bahadurgarh, Bhiwadi, Sonepat and Panipat till November 15.
A senior scientist, Air quality lab of CPCB, Delhi said, "What we are seeing now is an exponential accumulation of pollutants, which will continue until wind speed picks up. This is not expected until November 15. Farm fires have also been detected across Punjab and Haryana, which are contributing between 18 to 25% of pollutants in Delhi-NCR."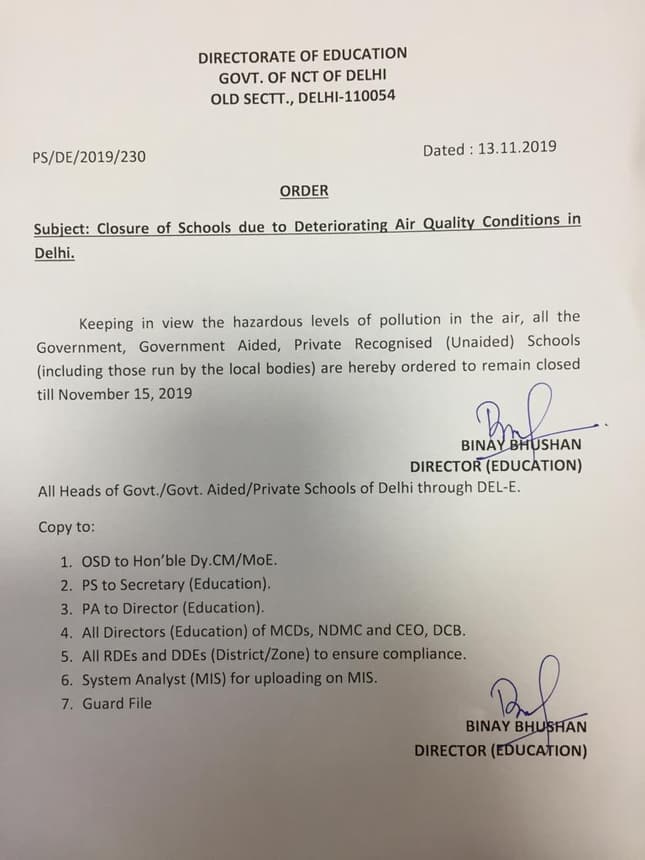 Stay updated with latest Education News
More From maniprabha.singh