DU Admissions 2019: Online registration kick-starting early with application process beginning on April 15
DU Admissions 2019: Online registration kick-starting early with application process beginning on April 15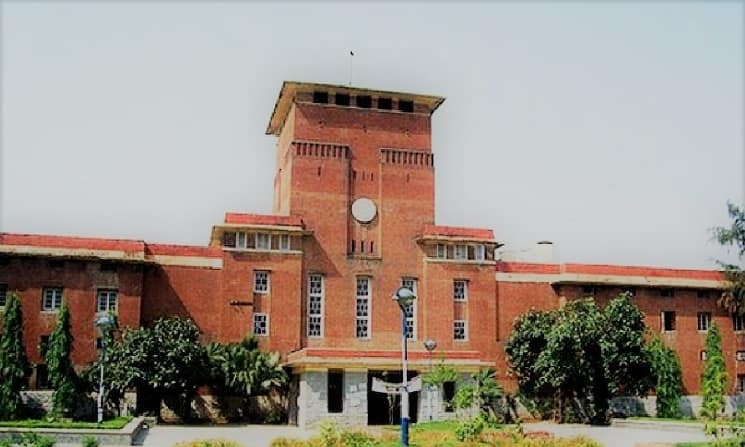 NEW DELHI, MARCH 16: The University of Delhi is most likely to prepone its admission process as early as one month, this year. The Delhi University (DU) 2019 admission process will begin in April, rather than May, like previous years. According to the DU 2019 admission committee, the UG application form/ online registration of Delhi University admissions will start on April 15 and closed by May 7, 2019.
The DU 2019 admission committee which met yesterday (March 15, 2019) decided to finish the DU admission process early this year. "In the meeting, it was decided to begin the DU 2019 admission registration on April 15 and end by May 7, 2019. The online registration and application process for DU 2019 admissions will be opened for all the offered programmes, undergraduate, postgraduate, MPhil and PhD programmes," shared Dean of Students' Welfare Dr Rajeev Gupta, heading the DU 2019 admission committee.
Since the 12th board examination marks will be announced later in May, therefore the online portal of DU 2019 admissions will reopen on May 20, 2019, for updating the marks and courses, as decided in the DU 2019 admission committee meeting. "The DU 2019 admission portal will reopen by May 20 for next two weeks facilitating the Delhi University applicants to update their marks and choice of courses," confirmed Dr Gupta, admission committee head.
The committee has taken this decision to end the admission process before beginning the new semester. "We need to finish our admission process completely before starting our new semester," clarified the Students' Welfare Dean.
DU 2019 Admissions: Likely changes
The Delhi University admission committee for session 2019-2020 is also likely to make a few changes in the admission process. Find them below–
Stream Change -  During the change of streams, the Delhi University would earlier deduct as much as 5% from the 'best of four' subject aggregate marks. This year, this deduction would be 3 points less, which means there will be only a deduction of 2% from the aggregate marks of 'Best of Four' in the change of streams.
Sports and ECA Quota – The seats offered under Sports/ECA Quota are categorized under Supernumerary seats, therefore this year the admissions under Sports and ECA Quota will be delinked from the DU 2019 admission cut-off lists. The trails for Sports and ECA Category admissions will begin on May 20.
Stay updated with latest Education News
More From Apratim Chatterjee