DU Results 2020: Marked absent or zero, students told to retake exam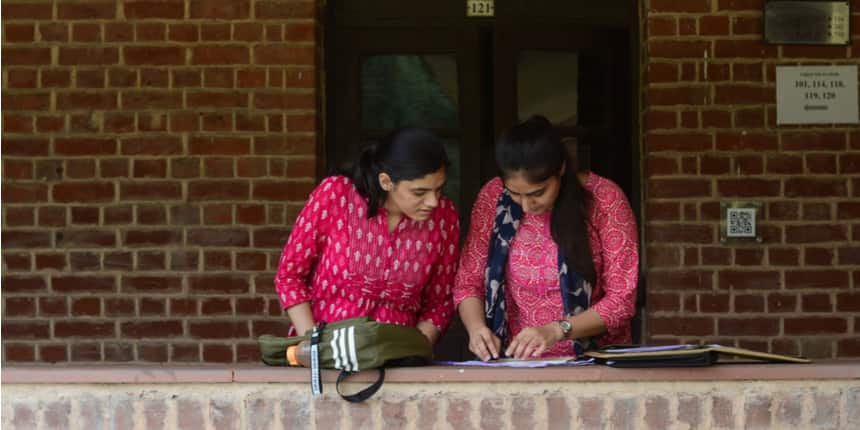 Radhika
|
Nov 17, 2020 - 12:06 p.m. IST
NEW DELHI: A day before the admission process for postgraduate courses in Delhi University begins, Nitish Kumar Mishra still awaits his mark sheet for the DU open-book exam he appeared in July-August.
Mishra, a final-year B.Com Honours student of Aryabhatta College, was marked absent for a paper in the result declared on October 27. Despite repeated attempts to reach the DU exam authorities, even after 20 days, he has received no clear answers.
"I have been repeatedly trying to reach out to the nodal officer through email and phone calls. The officer told me there has been some technical glitch because of which they have not been able to receive the complaints mailed to them," said Mishra.
Mishra was also asked to email the discrepancies again but did not receive any confirmation from the nodal officer. " I have cleared my DU LLB entrance exam and I am getting emails regularly to update my marks," Mishra added.
Since the declaration of DU results, many students have reported discrepancies in their DU OBE result. Many others are still awaiting results. Another lot has applied for re-evaluation of their results after receiving zero or marks well below their expectations. The deputy registrar of examinations wrote to them "advising" them to re-appear for the paper they wanted re-evaluated.
Provisional admission but no relief
Considering the delays, the DU administration has allowed provisional admission for students who have not received their exam results. Such students will be asked to complete the remaining formalities on the admission portal. The students will be given provisional admission and the seat will be kept vacant till the result is released. The admission process for postgraduate courses in DU will commence from November 18.
This, however, does not help Mishra who has received a result but it contains a massive error. "They (DU) have allowed provisional admission for students without results but what about students like me who have received the result but with a huge error," Mishra expressed his anguish.
After several attempts by Careers360, the nodal officer of Aryabhatta College was unavailable for comment over the phone
Write the exam again
Not just the DU OBE results, students who wrote exams before the outbreak of COVID-19 are also reporting errors in their results. When they applied for re-evaluation, DU charged them the re-evaluation fee only to later tell them to write the exam again in December.
Lavanya Batra, a final year economics honours student of Kamala Nehru College (KNC) was also marked absent for her third-semester exam which was conducted a year ago.
"I was shocked to see my result. I applied for the re-evaluation of two papers in May this year but there was no response for five months," Batra explained.
On November 11, Batra received an email from DU's deputy registrar of examinations "advising" her to appear for the same paper in the December cycle. The letter further explained that due to "unavoidable circumstances" the re-evaluation process is taking longer than expected.
"Two lists, one for those students whose marks have been changed and other for unchanged results were published after I applied for the revaluation. My name was not in any of those lists. I tried to contact the exam authorities but there was no response from their end," Batra explained.
Another student from KNC college, Virtika Choudhary was given zero in her third-semester exam. Like Batra, Choudhary was also advised to reappear for the exam to be on the "safer side". She has also applied for re-evaluation in two subjects.
"I am being forced to write the exam when it is not even my mistake. They (DU) have given me a zero which means I'll have to apply for a re-exam rather than an improvement. I have lost Rs 2,000 and I have also paid the exam fee for the next exam cycle," said an exasperated Choudhary.
For each paper, students are required to pay Rs 1000 for the re-evaluation process. Batra and Choudhary also mentioned that many of their classmates faced similar issues.
Not prepared for the exam, Batra has decided to appear for the exam next year. "I hope they rectify my result otherwise I'll accept the grade point I've received and I'll give the re-test next year," she said.
Also read:
Write to us at news@careers360.com
Stay updated with latest Education News