THE Emerging Economies Ranking 2019: IISc Bangalore leads Indian Universities
THE Emerging Economies Ranking 2019: IISc Bangalore leads Indian Universities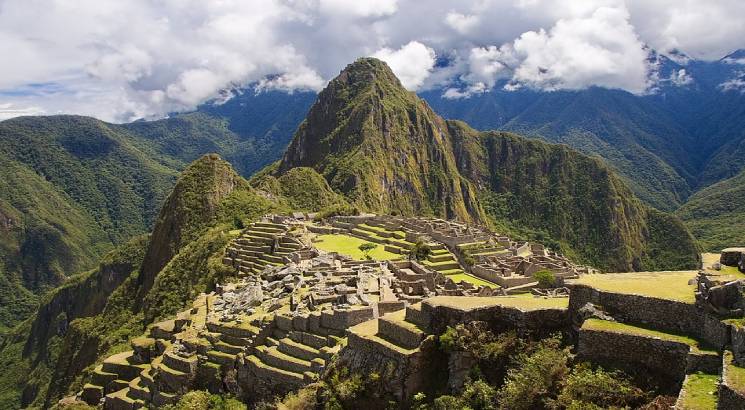 Abhay Anand
|
16th Jan, 2019 - 6:53 p.m. IST
NEW DELHI, JANUARY 16: Eight Indian higher education make it to the Emerging Economies Ranking 2019. Indian Institute of Science, Bangalore; IIT Bombay; IIT Kharagpur and IIT Kanpur are among the to 50 institutions in the Times Higher Education (THE) in its fifth Emerging Economies Ranking 2019. The ranking is an extension of the previously published BRICS and Emerging Economies Ranking.
The ranking includes academic institutions in countries which are classified by the FTSE as "advanced emerging", "secondary emerging" or "frontier". The advanced emerging countries are Brazil, Czech Republic, Greece, Hungary, Malaysia, Mexico, South Africa, Taiwan, Thailand, Turkey. There are 14 secondary emerging countries are Chile, China, Colombia, Egypt, India, Indonesia, Kuwait, Pakistan, Peru, Philippines, Qatar, Russian Federation, and United Arab Emirates. A total of 29 countries are classified as the frontier countries. They are Argentina, Bahrain, Bangladesh, Botswana, Bulgaria, Cote d'Ivoire, Croatia, Cyprus, Estonia, Ghana, Jordan, Kazakhstan, Kenya, Latvia, Lithuania, Macedonia, Malta, Mauritius, Morocco, Nigeria, Oman, Palestine, Romania, Serbia, Slovakia, Slovenia, Sri Lanka, Tunisia, Vietnam.
The Emerging Economies Rankings use the same 13 parameters used for the World University Rankings. For the Emerging Economies Rankings, the parameters are recalibrated to reflect the characteristics of the universities. The 13 parameters are grouped into five main areas – Teaching, Research, Citations, International outlook and industry income. Universities which do not teach the undergraduates are excluded from the rankings. Other exclusion parameters include research output amounted to fewer than 1,000 articles between 2012 and 2016 and 80 per cent or more of their academic activity is only in one of the 11 subject areas.
Out of the 442 universities ranked, China leads with 72 universities, a substantial increase over the 63 universities in 2018. The country also has seven universities in the top 10 Emerging Economies ranking.
India holds on to the second position with 49 universities, an improvement over 42 universities in 2018. The Indian contingent of universities is lead by Indian Institute of Science at the 14th rank. The institution has lost its previous years position by one. Indian Institute of Technologies, Bombay, Roorkee, Kanpur and Kharagpur follow at 27th, 35th and 46th and 55th position. Except for IIT Bombay, the three others have improved upon their last year's performance.
Though the number of Indian universities in 2018 ranking have increased, the positions of most major universities have seen a downfall. IIT Kanpur, Delhi, Madras, Guwahati, Jadavpur University, University of Delhi,Aligarh Muslim University and Savitribai Phule Pune University are a few of them.
On the bright side, IIT Dhanbad (Indian School of Mines), Banaras Hindu University, Jamia Millia Islamia and University of Kerala which did not feature in the 2017 ranking have found a place in 2018 ranking tables.
Though, Russian federation comes at third position with 35 universities, only 2 Russian universities in the top 15 with Lomonosov Moscow State University at the 5th and Moscow Institute of Physics and Technology at 12th position.
Top 10 Emerging Economies Ranking 2019
| | | | | |
| --- | --- | --- | --- | --- |
| S.no | University | Country | 2019 | 2018 |
| 1 | Tsinghua University | China | 1 | 2 |
| 2 | Peking University | China | 2 | 1 |
| 3 | Zhejiang University | China | 3 | 6 |
| 4 | University of Science and Technology of China | China | 4 | 5 |
| 5 | Lomonosov Moscow State University | Russian Federation | 5 | 3 |
| 6 | Fudan University | China | 6 | 4 |
| 7 | Nanjing University | China | 7 | 8 |
| 8 | Shanghai Jiao Tong University | China | 8 | 7 |
| 9 | University of Cape Town | South Africa | 9 | 9 |
| 10 | National Taiwan University | Taiwan | 10 | 10 |
Indian Universities and their position in Emerging Economies Ranking 2019
| | | | |
| --- | --- | --- | --- |
| S.No | Country | 2019 | 2018 |
| 1 | Indian Institute of Science | 14 | 13 |
| 2 | Indian Institute of Technology Bombay | 27 | 26 |
| 3 | Indian Institute of Technology Roorkee | 35 | 56 |
| 4 | Indian Institute of Technology Kanpur | 46 | 49 |
| 5 | Indian Institute of Technology Kharagpur | 55 | 45 |
| 6 | Indian Institute of Technology Indore | 61 | -- |
| 7 | JSS Academy of Higher Education and Research | 64 | -- |
| 8 | Indian Institute of Technology Delhi | 66 | 63 |
| 9 | Indian Institute of Technology Madras | 75 | 70 |
| 10 | Savitribai Phule Pune University | 93 | 180 |
| 11 | Indian Institute of Science Education and Research, Pune | 109 | -- |
| 12 | Tezpur University | 116 | 99 |
| 13 | University of Delhi | 130 | 127 |
| 14 | Jadavpur University | 130 | 117 |
| 15 | Banaras Hindu University | 134 | 201–250 |
| 16 | Indian Institute of Technology Hyderabad | 139 | -- |
| 17 | Indian Institute of Technology Guwahati | 140 | 114 |
| 18 | Amrita Vishwa Vidyapeetham | 141 | 195 |
| 19 | Panjab University | 150 | 130 |
| 20 | Indian Institute of Technology Bhubaneswar | 153 | -- |
| 21 | National Institute of Technology Rourkela | 171 | 138 |
| 22 | Indian Institute of Technology (Indian School of Mines) Dhanbad | 172 | 146 |
| 23 | Aligarh Muslim University | 180 | 167 |
| 24 | Jamia Millia Islamia | 187 | 201–250 |
| 25 | Sri Venkateswara University | 198 | 201–250 |
Stay updated with latest Education News