Enrolment ratio in higher education grows to 27.1%: AISHE 2019-20 Report
Enrolment ratio in higher education grows to 27.1%: AISHE 2019-20 Report
AISHE 2019-20: Education minister Ramesh Pokhriyal 'Nishank' released the report. Women's enrolment ratio is higher than that of men.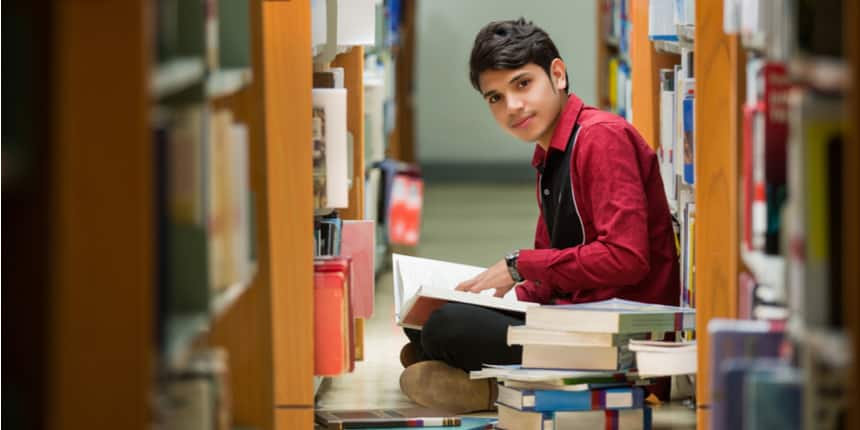 NEW DELHI: The gross enrolment ratio (GER) in higher education has gone up to 27.1% in 2019-20 from 26.3% in 2018-19, with the total number of universities has crossed 1,000. The number of students enrolling in higher education grew by 11.36 lakhs during this period and the enrolment ratio of women is higher than that of men, reveals the All India Survey of Higher Education (AISHE) 2019-20 released today.
As per the AISHE report, the total enrolment in higher education stands at 3.85 crore in 2019-20, as compared to 3.74 crores in 2018-19. The GER is the percentage of students enrolled out of the total population of youths in the college-going age bracket. In the case of India, that age bracket is 18 to 23.
Education minister Ramesh Pokhriyal 'Nishank' wrote on Twitter: " As you can see, we have improved in GER, gender parity index. The number of Institutions of National Importance increased 80% (from 75 in 2015 to 135 in 2020). It is heartening to note that the number of PhDs has also increased by 60% in the last five years."
Bihar: Worst college density
Among the states, Bihar has the worst college density, defined as the number of colleges per lakh population -- seven. Karnataka has the best with 59 and the all-India average is 30. "The top eight states in terms of the highest number of colleges in India are the following:
Uttar Pradesh

Maharashtra

Karnataka

Rajasthan

Andhra Pradesh

Tamil Nadu

Madhya Pradesh

Gujarat
The report states that there are 15,03,156 teachers of whom about 57.5% are male and 42.5% are female. "Pupil-Teacher Ratio (PTR) in universities and colleges is 28 if regular mode enrollment is considered whereas PTR for universities and its constituent units is 18 for regular mode," the report states. "Regular mode" implies conventional classroom teaching. Other formats would be online and distance learning.
Low enrolment among Scheduled Castes, Tribes
Uttar Pradesh has the highest student enrolment in terms of absolute numbers, followed by Maharashtra and Tamil Nadu. This is unsurprising -- Uttar Pradesh is also India's most populous state. The report states that the total enrolment in higher education is estimated to be 38.5 million with 19.6 million men and 18.9 million women. The GER for the male population is 26.9 and for women, it is 27.3.
But the GERs of the historically marginalised Scheduled Castes and Scheduled Tribes (SC, ST) are still much lower than the national GET of 27.1, despite reservation in public institutions.
Here's the GER for various groups of students:
All- India ratio: 27.1

Women: 27.3

Men: 26.9

Scheduled Castes: 23.4

Scheduled Tribes: 18
The maximum number of students are enrolled in the Bachelor of Arts (BA) programme, followed by Bachelor of Science (BSc) and Bachelor of Commerce (BCom) programmes. This is how undergraduates students are distributed across the most popular academic categories:
Arts, humanities, social sciences: 32.7%

Sciences: 16%

Commerce: 14.9%

Engineering, technology: 12.6%.
"Distance enrolment constitutes about 11.1% of the total enrolment in higher education, of which 44.5% are female students," states AISHE 2019-20.
Growth in private universities
The AISHE 2019-20 report states that there are 1,043 universities, up from 993 in 2018-19. The number of colleges has also increased to 42,343 and 11,779 stand-alone institutions are functioning in the country.
The number of private universities has gone up from 385 in 2018-19 to 396 in 2019-20. The number of universities in rural areas has shown appreciable growth with an increase of 26 universities in one year. Now there are 420 located in rural areas compared to 396 in 2018-19. Among colleges, 60.56% are located in rural areas.
As per the AISHE 2019-20 report, 78.6% of colleges are privately managed of which 65.2% private-unaided and 13.4% private-aided. "Andhra Pradesh and Telangana have about 80% private-unaided colleges and Uttar Pradesh has 78.5% private-unaided colleges, whereas Chandigarh has 8.0%," the report mentions.
16.6 percent of the total number of colleges have enrolment less than 100 and only 4% colleges have enrolment over 3000.
The report states that in addition to one central open university, Indira Gandhi National Open University (IGNOU), there are 14 state open universities and one state private open university plus another 110 dual-mode universities offering education through distance mode. A maximum of 13 of them are located in Tamil Nadu.
Growth in technical universities
The number of technical and general universities has grown with an increase of 35 and 26, respectively. Among cities, Bangalore Urban district has the highest number of colleges with 1,009, followed by Jaipur with 606 colleges.
Talking about the number of PhD programmes being offered in the country, the report states that only 2.7 percent of colleges run PhD programmes. It states: "At PhD level, the maximum number of students are enrolled in engineering and technology streams followed by science. 2,02,550 students are enrolled in PhD which is about 0.5% of the total student enrolment."
The share of PhD students is highest in the state public universities 29.8%.
This is how PhD students are distributed across institutions:
State public universities: 29.8%

Institutes of National Importance: 23.2%

Private deemed-to-be universities: 13.9%

Central universities: 13.6%
The total number of foreign students enrolled in higher education is 49,348, a growth of about 2,000 from AISHE 2018-19.
"Highest share of foreign students come from the neighbouring countries of which Nepal is 28.1% of the total, followed by, Afghanistan 9.1%, Bangladesh 4.6%, Bhutan constitutes 3.8% and Sudan 3.6%," the report states.
Write to us at news@careers360.com