NITI Aayog SDG Index: Kerala best for quality education, Bihar worst
NITI Aayog SDG Index: Kerala best for quality education, Bihar worst
NITI Aayog SDG Index 2021: Kerala has scored the highest (80) followed by Chandigarh and Delhi. At the bottom is Bihar.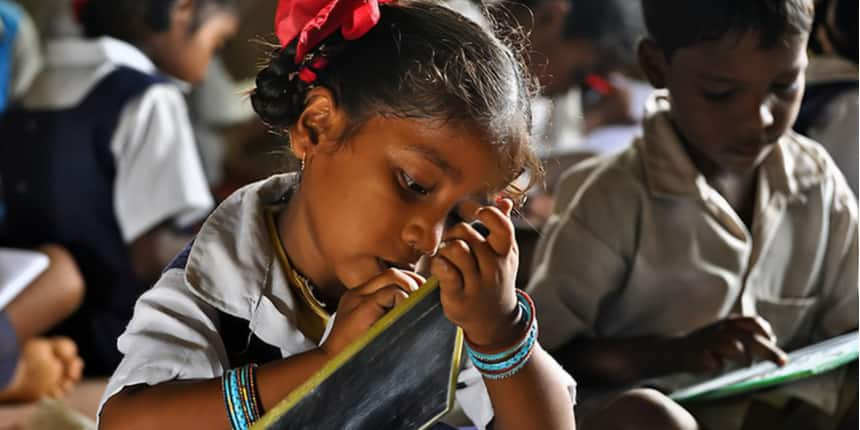 NEW DELHI: Kerala has the best record of delivering quality education to students, says a NITI Aayog report released today. The report declares the state a "front runner" in education. There is no Indian state or Union Territory that has been fully successful in guaranteeing quality education but there are seven other "front runners". At the bottom among the states and UTs in education is Bihar.
The central government's think tank, NITI Aayog, released today the SDG India Index and Dashboard 2020-21 - a report that ranks states on a scale of 100, based on their performance on 17 indicators that form the United Nations' Sustainable Development Goals (SDGs). Kerala is at the top overall.
Kerala 80 out of a possible 100 in NITI Aayog's index for measuring development is Kerala. It is followed by Himachal Pradesh, Goa, Uttarakhand and Tamil Nadu among states. Among the UTs, the top frontrunner is Chandigarh, followed by Delhi and Puducherry. Bihar has scored just 29.
These are the states and UTs with the highest scores in education:
Kerala | 80
Chandigarh | 79
Delhi | 75
Himachal Pradesh | 74
Goa | 71
Puducherry | 70
Uttarakhand | 70
Tamil Nadu | 69
NITI Aayog SDG Index
Based on their scores out of 100, the NITI Aayog classifies the states into four categories. Those scoring a full 100 are "achievers"; those with scores from 65 to 99 are "front runners"; those in the 50 to 64 bracket are "performers"; and those scoring 49 or under are "aspirants". There is no state or Union Territory in the first category.
The "performer" segment is the most populated with Haryana on top with 64 and Andhra Pradesh with the lowest score in this segment - 50. It includes Karnataka, Maharashtra, Punjab, Rajasthan, Gujarat, Uttar Pradesh and West Bengal.
Given below is the full list of "aspirant" states and UTs that have scored the lowest on the NITI Aayog's index for education.
Jammu and Kashmir | 49
Ladakh | 49
Meghalaya | 48
Jharkhand | 45
Madhya Pradesh | 45
Odisha | 45
Assam | 43
Tripura | 42
Arunachal Pradesh | 41
Nagaland | 39
Bihar | 29
The NITI Aayog SDG index considers 11 parameters including enrolment ratio at the elementary level (Classes 1 to 8), annual dropout rate in Classes 9 and 10; enrolment ratio in Classes 11 and 12; gross enrolment ration in higher education, percentage of persons with disabilities who have completed at Class 10, gender parity, literary rate, schools with basic infrastructure, percentage of trained teachers and pupil teacher ratio.
While there have been questions about the utility of such comparison and competition between states, the Fifteenth Finance Commission had not only endorsed the practice but also suggested funding states on the basis of it. NITI Aayog's own record of interventions made in states to improve education has also been chequered with the main feature of its marquee education reform programme, SATH-E, being scuttled by the Odisha High Court when it reversed the state's bid to close over 8,000 public primary schools.
Write to us at news@careers360.com.
More From Team Careers360