Gandhi Jayanti 2022 Quiz: How much do you know about the non-violence pioneer of India?
Gandhi Jayanti 2022 Quiz: How much do you know about the non-violence pioneer of India?
Celebrate Mahatma Gandhi jayanti with this quiz on his beliefs, ahinsa, those he inspired, India's freedom struggle. Happy Gandhi Jayanti!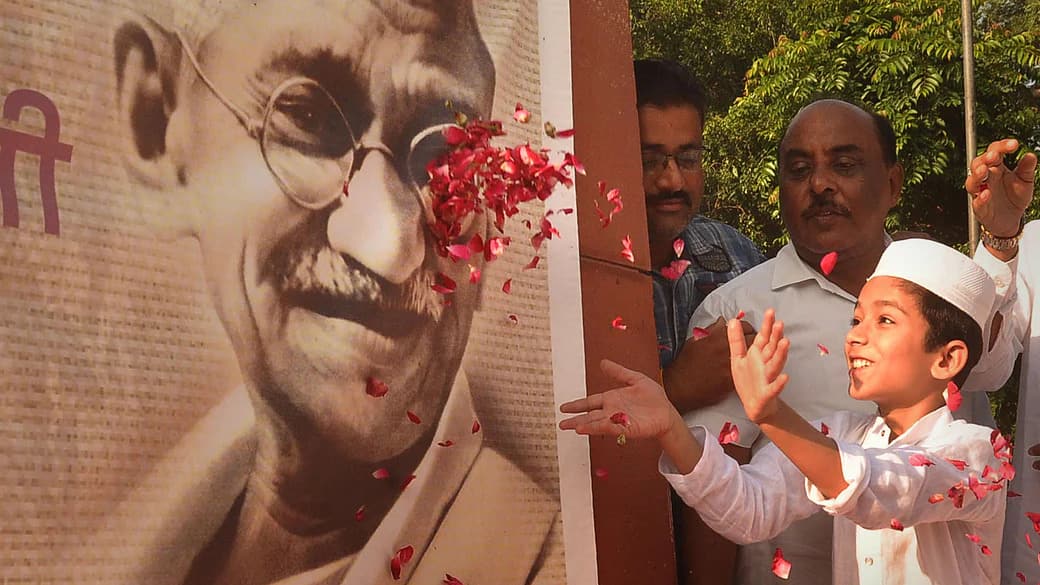 Gandhi Jayanti 2022: Known throughout India as the "Father of Nation", Mahatma Gandhi, was a powerful voice for peace during a very volatile period in India's history. His message of non-violence united India and inspire many a political struggle abroad. This Gandhi Jayanti, celebrated on October 2, we observe the 153rd birth anniversary of Mohandas Karamchand Gandhi, who is fondly remembered as "Bapu".
Even after 70 years, his life and work continue to inspire people to walk the path of truth and ahinsa which means "non-violence" in English. World leaders including the most prominent face of the American civil rights movements, Martin Luther King Jr.; anti-apartheid activist and South Africa's first president Nelson Mandela; and America's first black president, Barack Obama, all believed in the principles espoused by Mahatma Gandhi.
Following tradition, President Droupadi Murmu and prime minister Narendra Modi will pay homage at Raj Ghat, the Samadhi of Mahatma Gandhi in New Delhi. Educational institutes across India will also organise events to celebrate the Gandhi Jayanti 2022.
Celebrate the legacy of Mahatma Gandhi by taking Careers360's Gandhi Jayanti 2022 quiz to test how much you know about Gandhi's life and legacy. This quiz on Mahatma Gandhi includes questions on Gandhi's contribution to the Indian freedom struggle, his personal life and other trivia.
Q1: Mahatma Gandhi set up a small colony, Tolstoy Farm, at a 1,100-acre site, 21 miles from Johannesburg, South Africa, for his colleagues. Why was it set up?
a) Headquarters for Satyagraha campaign
b) Writer's club for activists
c) Press club
d) Social club for fellow Indians
Q 2 "Harijan" was a term used by Mahatma Gandhi to address Dalits. What does it mean?
a) Local child
b) Powerful child
c) Children of God
d) Native children
Q3 Mahatma Gandhi was a great writer and the Collected Works of Mahatma Gandhi has 50,000 pages. In 1930, he was featured as the "Person of the Year" by which publication?
a) Guardian
b) Time Magazine
c) New York Times
d) Indian Express
Q4 Mahatma Gandhi can be seen on major banknotes in India. When was the first series ever to include his portrait on Rs 10 and Rs 500 banknotes released?
a) 1991
b) 1992
c) 1994
d) 1996
Q5 Which actor received the National Award for portraying Mahatma Gandhi in Shyam Benegal's The Making of the Mahatma in 1996?
a) Ben Kingsley
b) Rajit Kapur
c) Chirag Vohra
d) Dilip Prabhavalkar
Q6 Mahatma Gandhi spent 21 years in South Africa and fought discrimination against Indians. Which of the following organisations was founded by him to achieve this objective?
a) Natal Indian Congress
b) Natal Legislative Assembly
c) Proud India club
d) Anti-Aparthied Organisation
Q7 Whose ideas inspired Mahatma Gandhi to start civil disobedience in South Africa?
a) Leo Tolstoy
b) Gopal Krishna Gokhale
c) Raychanbhai
d) David Thoreau
Q8 Mahatma Gandhi promoted an educational curriculum that states that knowledge and work are not separate. What is it called?
a) Nai Talim
b) Naya Adhyay
c) Indian Education Policy
d) National Education Policy
Q9 Who met Mahatma Gandhi during a visit to India in 1936 and brought non-violence to America's civil rights movement?
a) Martin Luther King
b) Howard Thurman
c) Carter G. Woodson.
d) Charles Hamilton Houston.
Q10 Mahatma Gandhi was arrested thrice within four days. How many times was he arrested for rebelling against authorities in India and abroad?
a) 30 times
b) 50 times
c) 11 times
d) 12 times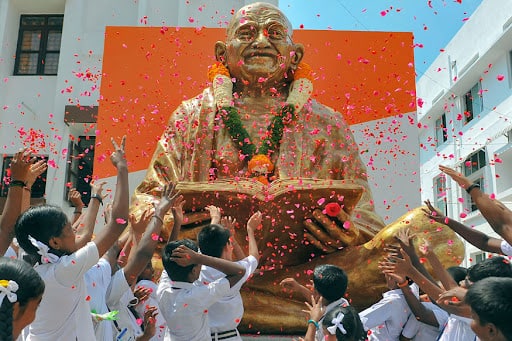 Check correct answers for Gandhi Jayanti 2022 Quiz below
Gandhi Jayanti 2022 Quiz Answers
Q1 - a)
Q2 - c)
Q3 - b)
Q4 - d)
Q5 - b)
Q6 - a)
Q7 - d)
Q8 - a)
Q9 - b)
Q10 -c)
Quizzes | Independence Day Quiz | Teachers' Day Quiz
---
Follow us for the latest education news on colleges and universities, admission, courses, exams, schools, research, NEP and education policies and more..
To get in touch, write to us at news@careers360.com.