GATE 2020 witness drop in registration, Is M.Tech fee hike a reason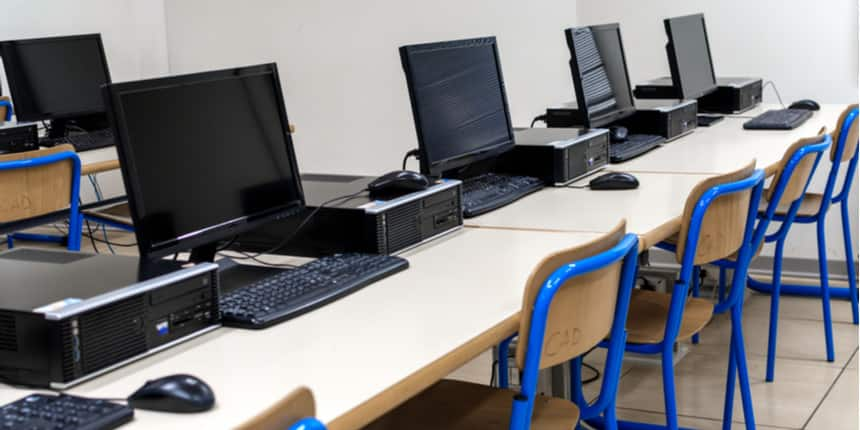 New Delhi: Indian Institute of Technology (IIT) Delhi has successfully conducted the GATE 2020 exam on February 1, 2, 8 and 9 in 566 test centres spread across 199 cities in India and abroad. The cities outside India where GATE 2020 was conducted include Dubai, Singapore, Ethiopia, Nepal and Dhaka. Graduate Aptitude Test in Engineering (GATE) 2020 was also conducted in Srinagar, the newly inducted test city this year.
As per the official statistics, a total of 858,890 registered for GATE 2020 which is the lowest since 2012. In 2012 around 7 lakh candidates registered for GATE with highest being 12 lakh in 2013. Out of the total number of candidates registered for GATE 2020, 685,088 (79.76%) candidates appeared in the exam. The large number of candidates who did not appear for the GATE 2020 exam, which is more than 20% can be a point of concern and could be related to the recent fee hike of M.Tech courses. The decision of fee hike was anyhow deferred by MHRD till the further proceeding.
Every year more than 9 lakh students register for the GATE exam which is primarily held for admissions to various post-graduate education programs like Master of Engineering (M.E.), Master of Technology (M.Tech), Master of Architecture (M.Arch), Doctor of Philosophy (Phd) in Indian higher education institutes, with financial assistance provided by MHRD and other government agencies.
GATE is conducted jointly by the Indian Institute of Science (IISc) and seven Indian Institutes of Technologies (IITs) at Roorkee, Delhi, Guwahati, Kanpur, Kharagpur, Madras and Bombay. The GATE score of a candidate reflects the relative performance level of a candidate in technical proficiency as well as general aptitude . GATE scores are also being used by several Indian public sector undertakings (PSUs) for recruiting graduate engineers in entry-level positions. It is one of the most competitive examinations in India. GATE is also recognized by various institutes outside India, such as Nanyang Technological University in Singapore.
Stay updated with latest Education News
More From Satyendra Singh