Gross enrolment ratio rises overall but falls at primary level: UDISE+ Report
Gross enrolment ratio rises overall but falls at primary level: UDISE+ Report
Education ministry's 2019-20 report on school education also shows an increase of over 2 lakh teachers from the 2018-19 figures.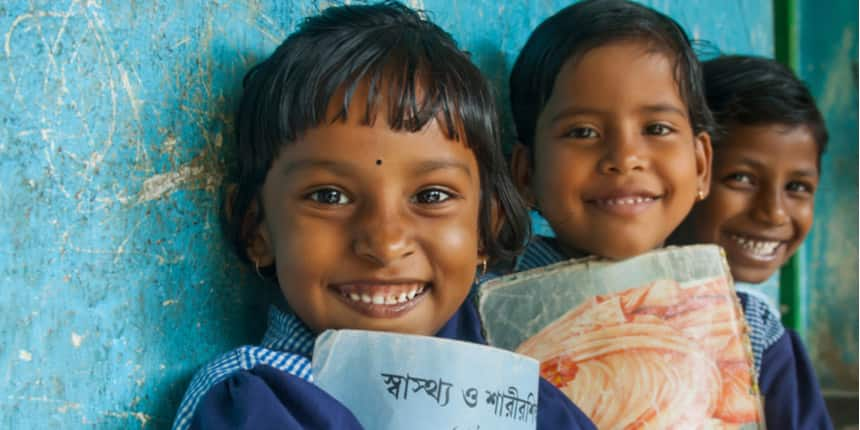 NEW DELHI: The number of students enrolled in school education in India has seen an overall increase over the eight years since 2012-13, according to the Unified District Information System for Education Plus (UDISE+) 2019-20 report released by the education minister Ramesh Pokhriyal 'Nishank' on Thursday. However, the enrolment figures have gone down at the primary level over the same period, the report found.
A comparison of enrolment at different levels of education shows that enrolment at primary level has reduced from 13.5 crore in 2012-13 to 12.2 crore in 2019, the report noted. The UDISE+, maintained by the education ministry, is the only publicly maintained repository of school education data in the country.
"At all the levels above primary, that is, in upper primary, secondary and higher secondary, school enrolment has increased,showing an improvement in the ability of the system to retain more and more children ...over time," the report says.
Padhe Bharat, Badhe Bharat: India that is educated is India that will progress. There is a net addition of 42.3 Lakhs (+1.60%) students in school education in the year 2019-20 compared to 2018-19 (1/2) pic.twitter.com/XdY63CKz6X

— Dr. Ramesh Pokhriyal Nishank (@DrRPNishank) July 1, 2021
School data: Gender, enrolment
According to the report, in 2019-20, enrolment of girls from primary to higher secondary is more than 12.08 crore. It also noted that the Gender Parity Index (GPI) at both secondary and higher secondary levels has improved.
Gross enrolment ratio of girls has increased to 90.5% (from 88.5% in 2018 ) at upper primary level, 98.7% (from 96.7% in 2018) at elementary level, 77.8% (from 76.9% in 2018) at secondary level and 52.4% (from 50.8% in 2018) at higher secondary level in 2019-20 , the ministry said in its statement.
UDISE+ Report: Teachers
Over two lakh teachers joined in one year. "In 2019-20, 96.87 lakh teachers were engaged in school education. This is higher by about 2.57 lakh compared to 2018-19," the report says.
"The number of teachers in school education has increased by 2.72% in 2019-20 compared to 2018-19. There were 96.87 lakh teachers engaged in 2019-20, which is about 2.57 lakh more compared to 2018-19, it said.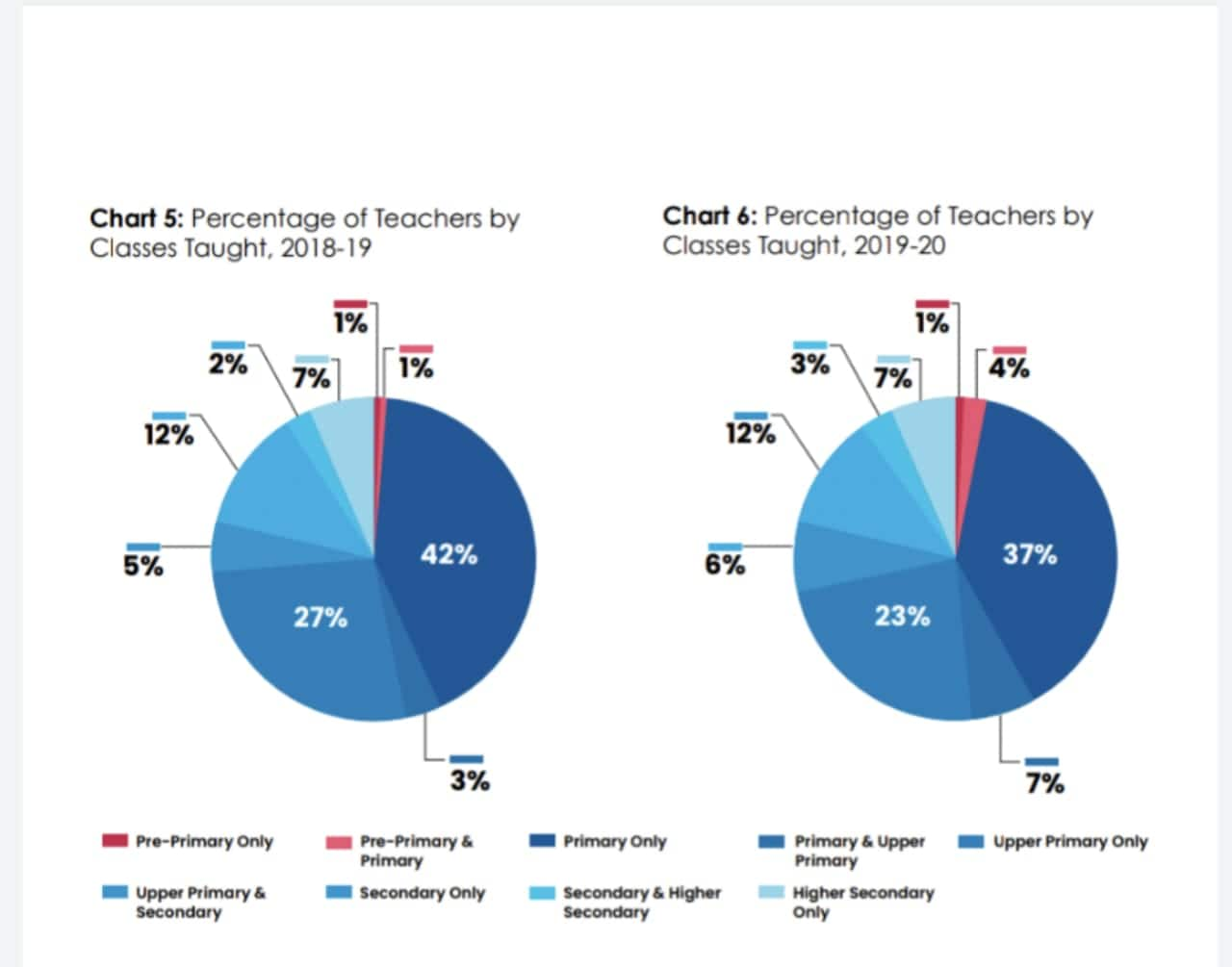 Source: UDISE+ 2019-20
The UDISE+ report shows improvement in the number of schools with functional electricity and with functional computers, internet facilities in 2019-20 over the previous year, said the ministry of education in its statement.
Another major improvement is seen in the number of schools with hand wash facilities. In the year 2019-20, more than 90% schools in India had hand wash facilities as compared to only 36.3% in 2012-13, the ministry said.
Unified District Information on School Education (UDISE), initiated in 2012-13 by the Ministry of Education by integrating DISE for elementary education and SEMIS for secondary education.
Source: UDISE+ 2019-20
Write to us at news@careers360.com.
More From Team Careers360