Holding exams online is gambling with our careers: DTU students
Holding exams online is gambling with our careers: DTU students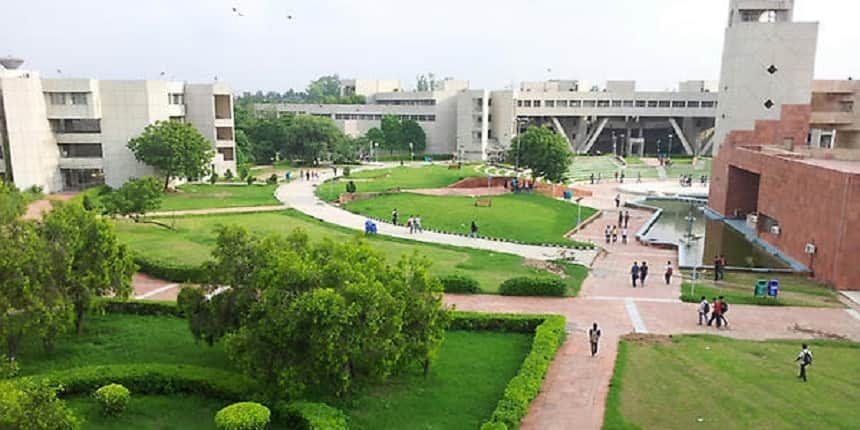 NEW DELHI: "I am a small-town student. I am not one with all privileges and resources, I don't have a high internet speed connection. And, most importantly I am not alone in this situation," wrote a student toCareers360 requesting not to be named.
The student attends Delhi Technological University (DTU), a Delhi Government institution, that has decided on conducting semester exams online.
"Hundreds of DTU students are locked at different places in India and other countries," continued the student. "Our college administration and faculty members are forcing us to appear for an online examination....All students do not have access to a good internet connection, laptop or desktop, webcam etc. Many home environments are not suitable enough to appear for a three-hour-long examination."
On May 6, DTU announced that it will conduct the final semester examination of all programmes online and the dates will be announced later. It also said that the university will conduct examinations through three modes – combined examination of subjective questions and multiple-choice questions; multiple-choice questions-based examination and case-study based examination. DTU has also introduced negative marking which is causing distress among students.

It also issued a notice yesterday detailing the guidelines for grading students on their major research projects, also requiring final year students to publish their work in a reputed SCOPUS indexed journal.
Exam schedule

The university made the announcement nearly 10 days ago but has since then said nothing about the dates of the examination. Students feel that they should get more time to prepare for exams that will be conducted in the new modes.
The university has been teaching online. The lockdown to control the spread of coronavirus was announced on March 24, after Holi. By then, most students had left for their homes in other states. Many have been finding it difficult to attend online classes due to low internet speed.
"I came to my home town much before lockdown on account of Holi break after my mid-semester examinations," said Prabhjot Singh, a final year student from Jammu. "I didn't bring my books and laptop with me. Here in Jammu, I have connectivity issues and inadequate resources to complete my major project and appear for proposed online examinations."
Research during COVID-19
He is also worried about the new regulations related to major project marking scheme. As per the revised guidelines students are required to publish in a research paper to get good grades and if they fail to do so, the maximum grade that will be awarded to them will be B+, or seven out of 10.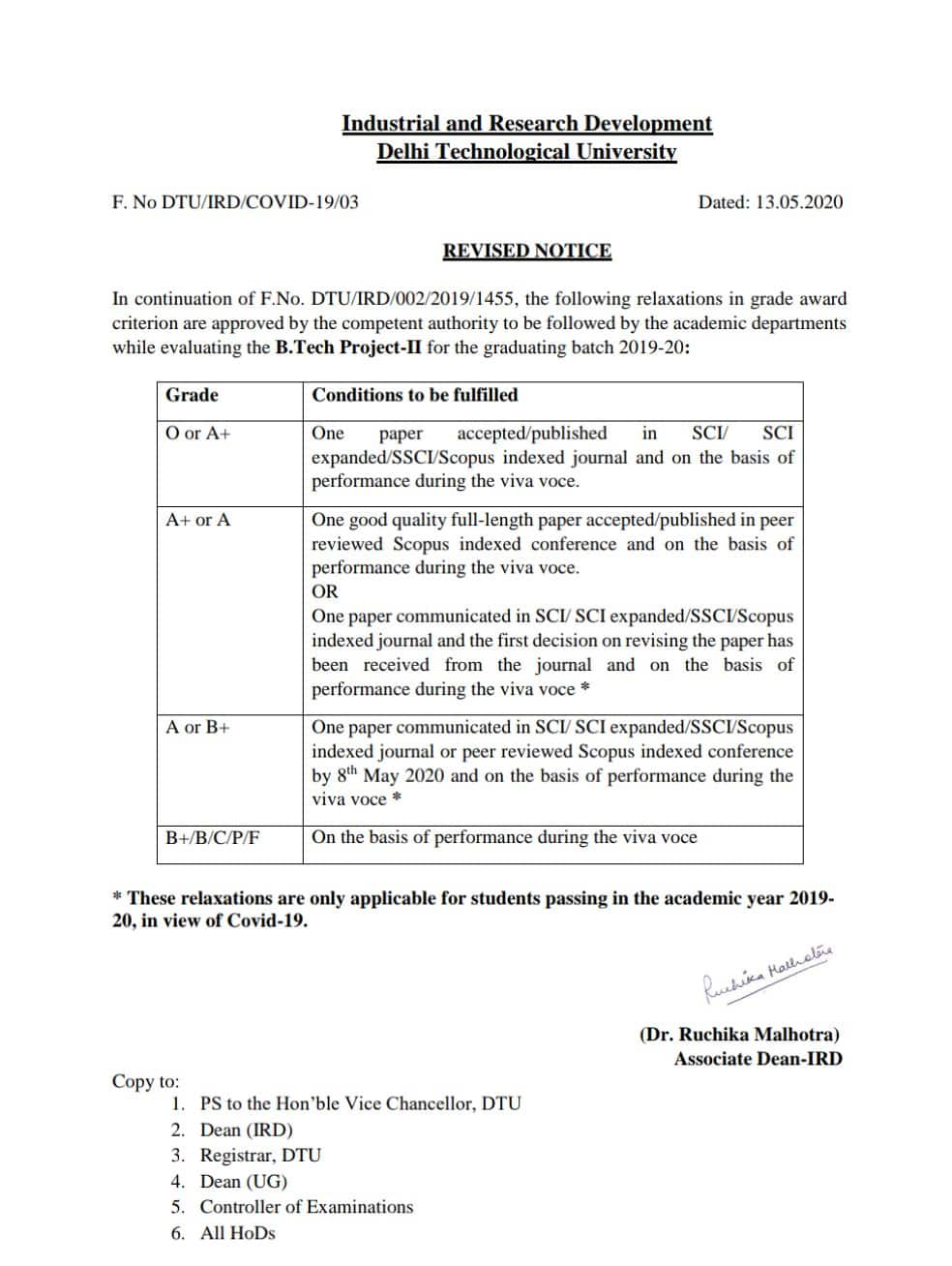 Singh said: "Due to the ongoing pandemic most conferences have deferred their proceedings and journals have suspended or postponed their review processes thereby making it exceedingly difficult for us students to get an acceptance. Further considering how the functioning of the university has been suspended for around two months now we all students lack the basic infrastructure to perform lab experiments and get results necessary to get our work published."

Most of the core branches of engineering involved hardware-based projects. Now the lockdown has made laboratories where those are set up and where students need to take readings inaccessible. This has resulted in students not being able to complete their projects. "But university is not giving relaxation rather they have included negative marking in our end semester examinations. Also, they are not considering the problem faced by students like me who don't have adequate resources," he added.
Projects that could be completed during the lockdown were wrapped up only recently. But, due to the coronavirus outbreak, most conferences have been deferred and foreign and Indian journals have suspended or postponed their review processes, making it difficult for students to get an acceptance.

Moreover, it is mandatory as per university guidelines to make a hefty payment of thousands of rupees after receiving the acceptance. It is not possible for every student to pay the amount required as the lockdown has also brought immense economic hardship to many families.
Singh said: "Further, the stringent criteria is to only publish in a good quality scopus or SCI or SCIE indexed journal, whereas even a good quality conference publication can only be awarded a maximum of nine out of 10 marks. The stringent condition of awarding of grade based solely on this parameter is extremely unjust to students."
Online exams and jobs
DTU has issued initial guidelines for conducting online exams but not final dates or guidelines.
As another student sharing his experience withCareers360 via email pointed out, the stakes are too high for an institution to implement an evaluation system students are unprepared and ill-equipped for.
"The results of these evaluations are the deciding factor for several of our job offers and higher education possibilities," they wrote. "[For online exams to work], not only necessary practice but also, mental as well as reliable technical support [are expected] by the students. However, viewing the limited time available at hands, these issues, as well as other mentioned therein, need to be addressed at priority."
That support isn't always available and DTU students are facing glitches even while trying to sign up for electives, placement tests, and even online classes. "This is …a gamble considering the uncertainty of reopening of the university and … our job opportunities and higher education prospects," said the student.
Negative marking in exams
The new DTU examination guidelines also include negative marking for the online examinations that will be in the multiple-choice format. In this, the questions are followed by a few possible answers out of which the examinee has to pick the correct one.
The student wrote: "All evaluations … until now have been without any kind of negative marking. Even for placement tests, negative marking was not undertaken. With limited semester timeline for each subject, the in-depth analysis required for attempting an objective exam with the same syllabus as well as additional assignments, presentations and numerous other continuous evaluations, is not at all feasible in only a month or five weeks."

He said: "Our final graduating grade point and all our careers are on the line here, and such uncertain system in such an unprecedented [time] requires your most cautious attention and that too at the earliest."
Calls to members of the DTU administration went unanswered. If they respond at a later stage, this copy will be updated to include their comments.
Also read:
Write to us at news@careers360.com.