HRD Minister cites 'academic credibility' to defend UGC guidelines on exams
HRD Minister cites 'academic credibility' to defend UGC guidelines on exams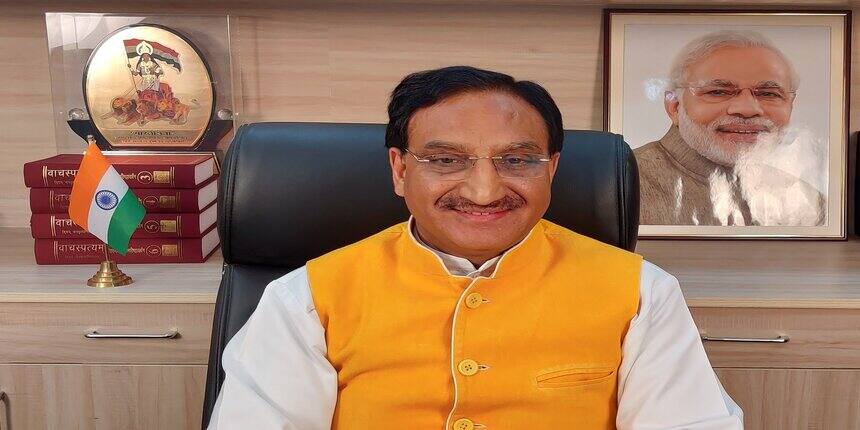 NEW DELHI: After facing criticism for University Grants Commission's decision to hold final-year and end-semester university exams, the minister for human resource development, Ramesh Pokhriyal 'Nishank' defended the UGC on social media.
Pokhriyal wrote: "It is paramount for us to follow the principles of students' health, safety, fairness, and equal opportunity. Also, ensuring the academic credibility, career opportunities, and future progress of students globally also matters a lot in the education system."
The UGC's revised guidelines requiring universities to conduct exams by September 30, 2020, have been met with a howl of protests from several state governments and student groups. Ministers and political parties from Maharashtra, Punjab and West Bengal have openly opposed the guidelines and stated they will not be able to hold exams. Odisha's education bureaucracy, too, has said exams are not feasible. Members of other parties including the Congress, Shiv Sena and Trinamool Congress, have written against exams. Student groups, including the congress-affiliated National Students Union of India and the leftist All India Students' Association, and several teachers' groups, too, have opposed the move to hold exams.
UGC Guidelines, Exams And Global Acceptance
"It would not be an exaggeration to say that the educational evaluation of students is a very important milestone in any education system. Performance in examinations gives students confidence and satisfaction" Pokhriyal further said.
"It is a reflection of their ability, performance, and reliability that is essential for global acceptance," Pokhriyal added. To put this statement in perspective, multiple IITs - the only Indian institutions with long-standing "global acceptance" -- have cancelled exams.
Also read:
Write to us at news@careers360.com.
More From Aeshwarya Tiwari