ICSI allows June 2020 attempt for CS Executive old syllabus
ICSI allows June 2020 attempt for CS Executive old syllabus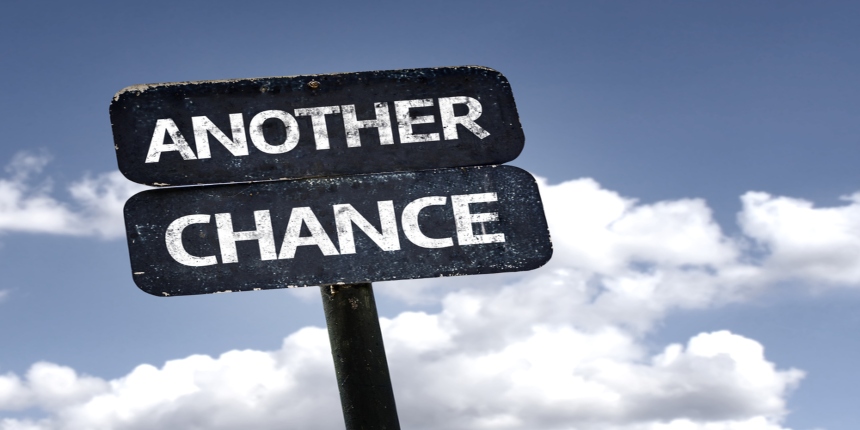 NEW DELHI, January 10- The Institute of Company Secretaries of India (ICSI) on Friday announced to allow one more attempt for old syllabus of CS Executive. As per the previous ICSI notifications, candidates enrolled under CS Executive old syllabus of 2012 had their last attempt in December 2019 after which, those who still wished to continue with CS had to convert to the new syllabus of CS Executive. But as per the ICSI announcement on January 10, 2020, candidates are given one more attempt to appear under the old syllabus of 2012.
ICSI Announcement on additional attempt: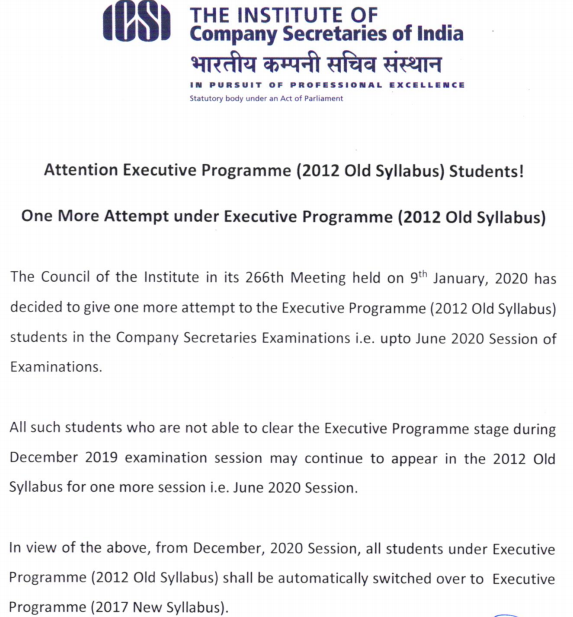 The official notification also reflects that after June 2020 attempt, candidates of CS Executive old syllabus will automatically be switched over to the new syllabus of 2017. This brings a sense of relief in candidates of old syllabus as they have one more session to appear in the syllabus they've gone through.
ICSI is expected to announce results for the December 2019 session in the third week of February 2020, after which, candidates will know if they need another attempt or not.
Stay updated with latest Education News