'If you don't understand the technology, you can't apply the law'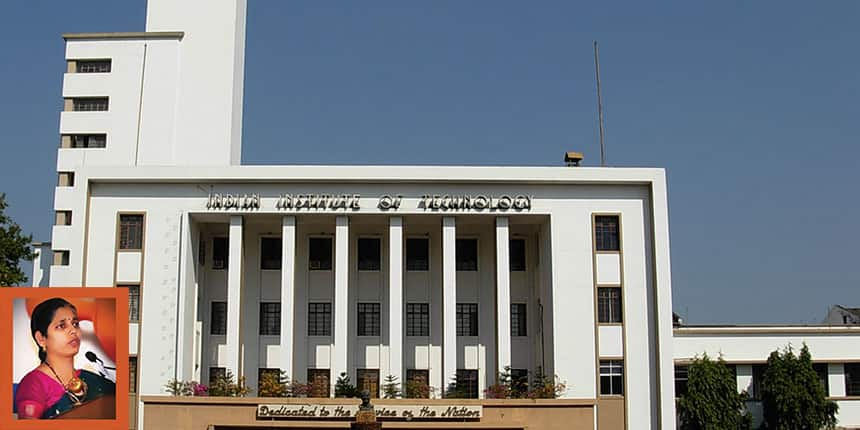 By Padmavati Manchikanti
4 min read
Mar 05, 2022
The world of Indian Institutes of Technology has always been about science, technology, engineering and mathematics and even medicine. Several of the IITs are known for their business schools as well. But one IIT features in the field of law as well. The Rajiv Gandhi School of Intellectual Property Law at IIT Kharagpur specializes in Intellectual Property Law and is one of the most sought-after law schools in the country.
It was started in 2006 with funds from IIT Kharagpur alumnus Vinod Gupta as an experiment to bring the confluence of technology and law. There is a global endeavour to integrate technology and law, and we see ourselves as a part of that endeavour. The effort is to produce technical lawyers with the expertise necessary to deal with legal issues that arise at the interface of technology and law. As such, we are the only law school in the country with a technology focus.
Both technology and law have an inseparable connection with today's "smart" society. Every domain specialist or manager today needs to know the applicable laws. But you cannot expect them to go and find out about the laws – an enormous amount of time is lost that way. That is why law schools that merge technology and law are so important and will, eventually, become more numerous.
Emerging Areas
Since its applicability is wide-ranging, the domain of IP Law encompasses a range of branches addressing laws pertaining to music, energy, biodiversity, air and space, water and infrastructure regulations. In its three-year LL.B programmes, RGSOIPL offers all these as electives. It also offers specialized subjects such as Artificial Intelligence and law, IP and competition law, energy law, law of the seas, information technology and regulatory issues in life sciences. The School also offers an LL.M and research programmes. The institute's research interests are also in emerging areas of legal discourse - criminal justice and the role of technology; energy and environment; IP; space law; corporate governance; and competition law.
The RGSOIPL is the only law school where IP is taught in a comparative mode, and at the graduate level. This means that when we teach patents, copyright law and other such aspects of IP law, along with the Indian law, we also teach them United States and European laws, which are some of the major jurisdictions for IP filings. So, our students learn the law governing the markets they have to deal with.
The School has completed a year cycle of the newly introduced interdisciplinary course in Artificial Intelligence and Law which addresses the rapidly-evolving jurisprudence across the globe. The objective is to familiarize the students with diverse issues arising from the interface of AI and Law, and the influence of these issues on the creation of an acceptable international legal regime, keeping in mind the operative trans-border nature of such evolving technologies.
Engineering and law
This school caters to the needs of individuals who are already engineers and scientists. Much of IP law, especially patents, aspects of GI (geographical indication), aspects of synthetic biology and IP issues in the newer domains like 3D printing and AI involve a mixture of matters of fact and matters of law. If you do not understand the discipline well, you cannot apply the law. For example, when a cyber-security issue comes up, you have to understand the IP address, technical aspects related to computers that only a technologist would know. Students who have a B.Tech or MSc come with the requisite knowledge and then add the law component so that they become technology lawyers. And there is a huge demand for such lawyers in the market.
Our graduates practice in courts. It is hard to find an IP division of a law firm or a research and development division in India where our graduates have not made their mark. But an IP law aspirant will have the dual advantage of being in the general law stream as well as work in technology-law. That has been the case with our alumni. Our students are being hired by the top tier law firms, and domestic and multinational companies in several domains of technology. While the area of electronics, software, mechanical and allied domains tend to recruit the most students, other domains are equally sought after.
Fostering innovation
As advisors to the Intellectual Property Rights Cell of IIT Kharagpur, our faculty members routinely prepare patentability assessment reports, participate in technology transfer discussions, prepare draft agreements and provide legal opinion. We have been involved in creating the IP policy of some IITs and have been recently involved in State IP policy formulation as well. Faculty members provide pro-bono help to inventors across the country individually as well as members of the Legal Aid and IP Facilitation Clinic.
The School would like to include more clinical courses in the future. It would also like to increase the
academic outreach programs. To this end, School faculty has introduced many NPTEL courses in law under the MOOCS – Swayam platform. We would like to attract more international
students from different countries.
Padmavati Manchikanti is Dean, Rajiv Gandhi School of Intellectual Property Law, IIT Kharagpur
Write to us at news@careers360.com
More From Team Careers360