IIIT Bangalore: Exec MTech in CSE; Aadhar-like IDs for 10 countries in the pipeline
IIIT Bangalore's executive MTech in computer science engineering starts from 2023-24. It is also building tech to deliver mental health services.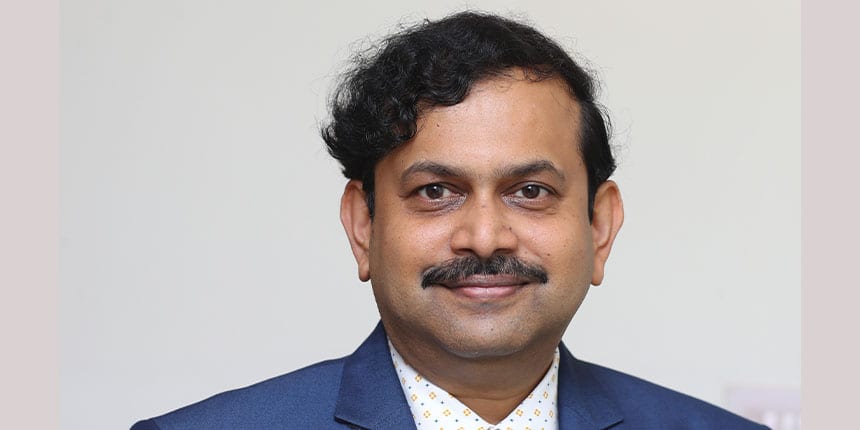 NEW DELHI: International Institute of Information Technology (IIIT) Bangalore has recently developed an open-source Aadhar-like digital identity for 10 countries, is setting up a system that makes access to mental-health support easy and working on the implementation of 6G in India. Debabrata Das, director, IIIT Bangalore, discussed innovation, collaborations and courses developed. Edited excerpts.
Q. IIIT Bangalore has collaborated with National Institute of Mental Health and Neurosciences (NIMHANS) to work on the delivery of mental health services.
A. Post-COVID, the issue of mental stress and illness has increased because of various social challenges. People were inside their homes due to pandemic-led lockdowns and due to this, interpersonal interactions or the social quotient has been reduced. The lack of expression and sharing of the issues led to stress and mental health issues have increased. In this competitive world, these problems are expected to increase over time.
NIMHANS is one of the pioneers in research on neuroscience and mental health-related diseases. IIITB is one of the premier institutes in the areas of technology, focused on computer science, data science, software engineering, electronics, communications and broad areas of IT as well as society. In Tele-MANAS project, IIIT Bangalore is establishing connectivity between citizens who need mental health support and hospitals, doctors and psychologists related to mental health across the country through technology. The institute has developed a network of IT-enabled systems by which citizens can dial a helpline number, the call centre will register and direct them to the concerned doctors and mental health practitioners.
We are also designing the applications and database to provide access to the doctors practising in this area. This technology also ensures the security and privacy of those whose information is stored in this network, which only concerned doctors and citizens can access.
We are also taking the help of system integrators to ensure it works along with NIMHANS and other authorities. Further, mental health concerns are taboo in India and people still hesitate to discuss them openly. But through this technology, they can directly reach a mental health counsellor or a network to get proper treatment without disclosing their identity.
Also Read | Why a neurosurgeon is now studying engineering at IIIT
Q. Recently, IIIT Bangalore has developed Aadhaar-like digital identities for 10 countries. Please tell us more. Also, what other developments are in the pipeline?
A. We all are proud of Aadhaar-led technology and we can now see the benefit of Aadhaar in our governance and financial transactions when authentication for all sorts of transactions is happening at the backend. Not only in governance, but banks, insurance, and startups are leveraging this technology. But globally, at least 40% of the population does not have any digital identities. For this, we have developed a Modular Open Source Identity Platform (MOSIP), which is now rolling out in 10 countries; five countries have already started the national rollout of MOSIP as digital identity, and the next five are doing the pilot implementation. The countries include Morocco, the Philippines, Sri Lanka, Guinea, Ethiopia, Togolese Republic, Uganda, Sierra Leone, Burkina Faso, and a few others.
Through MOSIP, we are providing a digital identity technology platform as a product (around 16 lakh lines of code), training and hand-holding for these countries to integrate the open source systems within their countries free of cost.
Many countries still require similar governance-to-public applications, and we are now gearing up the MOSIP with lots of research and proof of concept. Currently, we are working on government-to-public applications focussed on open-source financial applications developed for citizens and governments.
Also, we must consider that every technology has a lifetime and must be changed consistently according to new developments. Hence, we should consider adopting new technologies. We are also working on multiple research projects, which will be implemented in India and abroad.
Also Read | IIIT Delhi launches MTech research programme in computer science, engineering
Q. What new courses and departments have been introduced in the last two years?
A. We have introduced short courses on Unmanned Automatic Vehicles (UAV) in our Machine Learning and Robotics Centre of Excellence. UAVs are drones flying at high altitudes for communication and transportation leading to a course in 6G. We have also introduced a few advanced courses on DevOps, advanced security, number theory and many others.
Last year we launched the Centre for Technology Research and Innovation in the Digital Governance department along with the CeG of the Government of Karnataka. The centre focuses on software engineering and databases. We are also planning to launch an Executive-MTech programme of two years in computer science and engineering from 2023-24.
We are also working on making ourselves more compatible with the guidelines in the National Education Policy (NEP) 2020.
Q. How are you regulating the usage of platforms like ChatGPT amongst students?
A. At the present state of ChatGPT, we won't be impacted much because we teach fundamental and conceptual areas of technology and our research is in deep technology. Our professors design assignments and questions which are most of the time innovative. Our professors give questions whose answers students have to find through different new techniques that are not readily available.
Also, ChatGPT is one step ahead of Google Search. Where a google search will give you a few links upon searching for anything, ChatGPT will automatically search the links and present the answers intelligently. It's a step between an intelligent human being and a Google search.
Q. How are the placements, considering the layoffs and recession?
A. In total 547 offers were rolled out in 2022-21 with 267 internship offers and 238 full-time offers given to students across different branches. Similarly, in 2021-22, 527 offers were rolled with the highest packages given to computer science, electronics, and communication branches.
Q. There is now a push for B.Tech courses in regional languages. What's your view?
A. The discussion has been going on for a long time. While we are all fluent in regional languages, the availability of books and technical research papers in English has made many institutions in India still teach in English.
The issue with teaching and research in a regional language is when students and teachers from different states come together in a class or lab. So, there has to be one common language to understand and learn as well as exchange your ideas in.
Also Read | IIIT Delhi establishes Center for Quantum Technologies
Q. What do you think of NEP's prescriptions for engineering education?
A. It is a positive thought but it needs time to be implemented. Also, teachers need training in the NEP2020 direction. However, it will have a positive impact in the long run and provide an advantage to the industry and students in terms of flexibility. Overall, academics have to gear up in that direction.
The issue with teaching and research in a regional language is when students and teachers from different states come together in a class or lab. So, there has to be one common language to understand and learn as well as exchange your ideas in
Q. The moratorium on new engineering colleges has now been lifted. What changes do you foresee?
A. If we take the instance of three core engineering degrees – civil, mechanical and electrical – they are now looked at from a different perspective of technology. As technology changes, the demand for engineering will increase but the thrust is more toward fundamentals and innovation with a focus on solving practical social problems. The industry needs students and professionals with a fundamentally and conceptually strong, innovative mindset and human interaction skills. Hence, academia has to inculcate these skills in students. This will remain relevant for the next many decades.
---
Follow us for the latest education news on colleges and universities, admission, courses, exams, schools, research, NEP and education policies and more..
To get in touch, write to us at news@careers360.com.
More From Sheena Sachdeva