IISc Bangalore to start reopening from May 18, Aarogya Setu app a must
IISc Bangalore to start reopening from May 18, Aarogya Setu app a must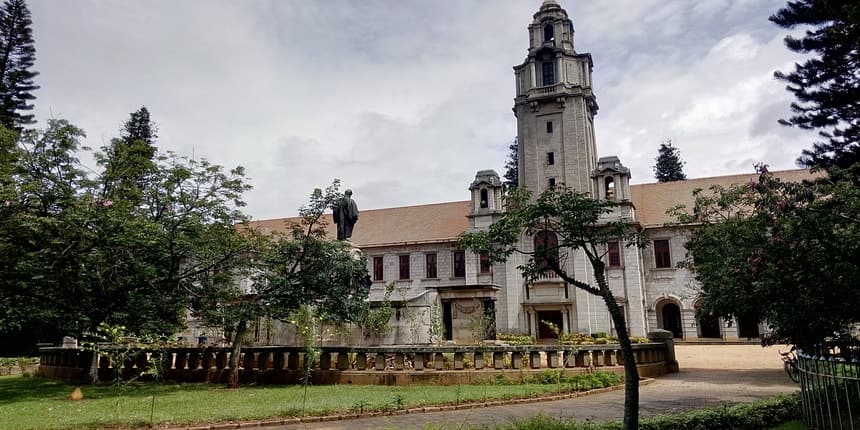 NEW DELHI: The Indian Institute of Science (IISc), Bengaluru, will resume some of its academic activities from May 18 with strict physical screening.
Those who reach the campus from outside Bengaluru have to undergo a mandatory home quarantine for 14 days.
The Aarogya Setu app, introduced by the ministry of health and family welfare is mandatory for all. "Every individual working in the institute as an employee or a student must have Aarogya Setu app on their smart phone," says IISc's 14-page campus reopening plan, issued on May 11.
IISc, Bangalore, along with other academic institutions, have been closed since the country went into lockdown from March 25, which was extended till May 17, following the COVID-19 outbreak.
The first semester of the academic year 2020-2021 will begin from September 1, 2020.
This was stated in a statement released by the institute titled 'We Are Reopening for Business but Not as Usual'.
The institute has laid down stringent measures to prevent the spread of COVID-19 on the campus.
Covid Brigade
Anyone visiting the campus will be thermally scanned and their vehicles disinfected at the entrance. They also need to carry their identity card and a letter issued by the head of the department, which has to be shown when asked.
Also, one should have their face masks on when inside the campus, outside of their room or their houses. Those violating the rule will be fined Rs 1,000 for the first time and Rs 2,000 for repeating the violation.
'Covid Brigade', a special security group set up in the campus, has been authorized to make periodic checks for violation of rules and impose fines when necessary. "Please do not argue with them; they are trying to keep everyone safe," the statement insisted.
Other measures like washing and sanitizing hands a number of times and sticking to social distancing norms like maintaining a distance of 6 feet between two individuals have also been mentioned.
Five task forces have been set up to ensure monitoring and smooth functioning of activities on campus. They will monitor "campus protocol", keep track of supplies and medical needs, and coordinate for the residences on campus and with Bruhat Bengaluru Mahanagara Palike, Bengaluru's municipal corporation.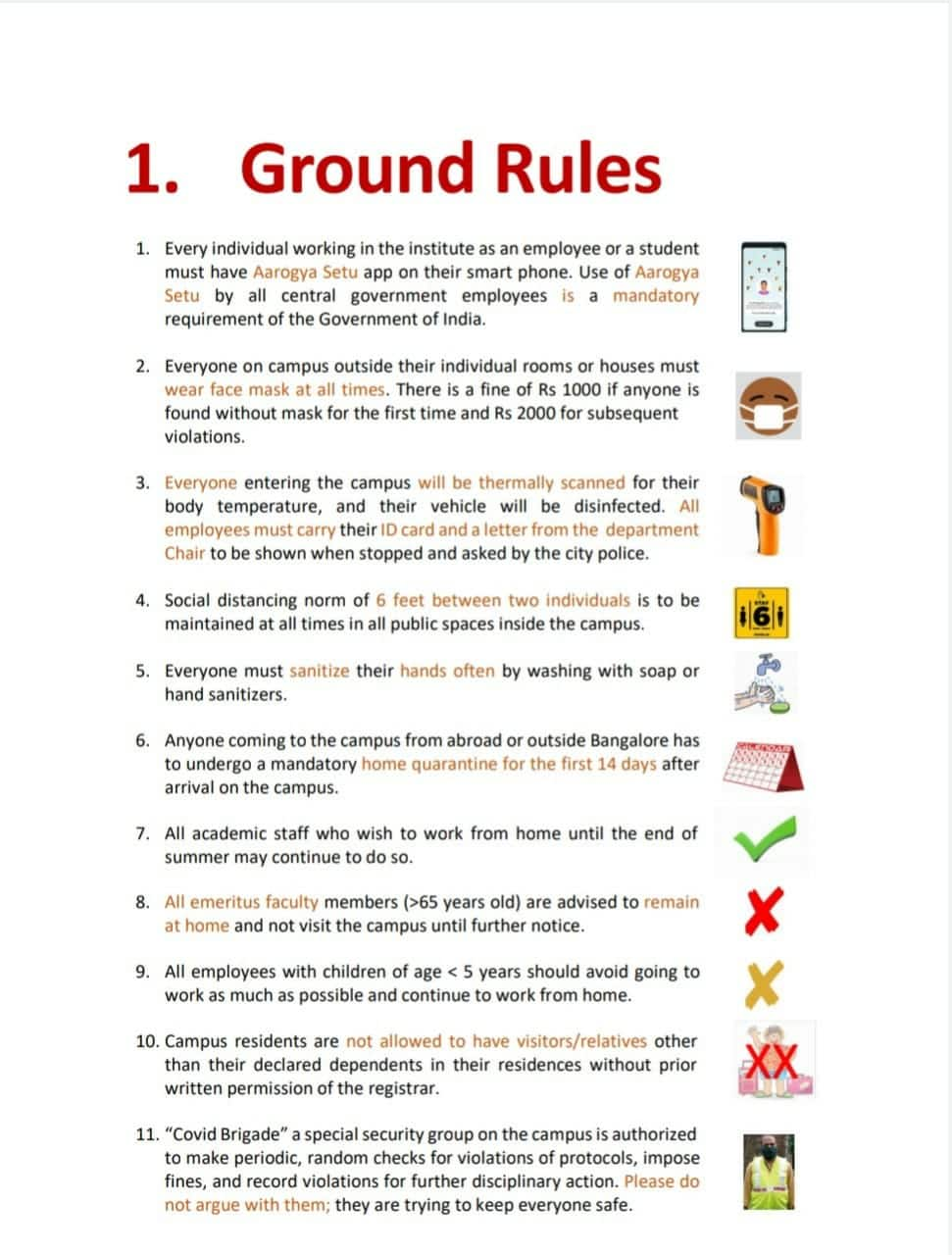 Work from home
IISc Bangalore has encouraged its academic staff to continue working from home if they wish to do so, till the end of summer.
Emeritus faculty members above the age of 65 have been advised not to visit the institute until further notice. Also, employees whose children are less than five years of age have been asked to continue working from home.
Those residing on the campus will have to take prior permission from the registrar if they want their friends and relatives to visit them.
On-campus research activities
For resuming research activities in the laboratories, the department heads have been asked to take the lead, the statement said. The faculty members linked to each lab will prepare a plan for opening and operating. "No staff from the containment zones can be called for duty," the statement further reads.
Working hours have to be 'strictly' followed from 9.00 am to 5.00 pm. Arrangements will be made to record the entry and exit time of the students and employees.
Social distancing norm need to be adhered to in the lab. Only 33 percent of the workforce comprising of students, project staff which includes both administrative staff and technical staff will be working in a day in the labs.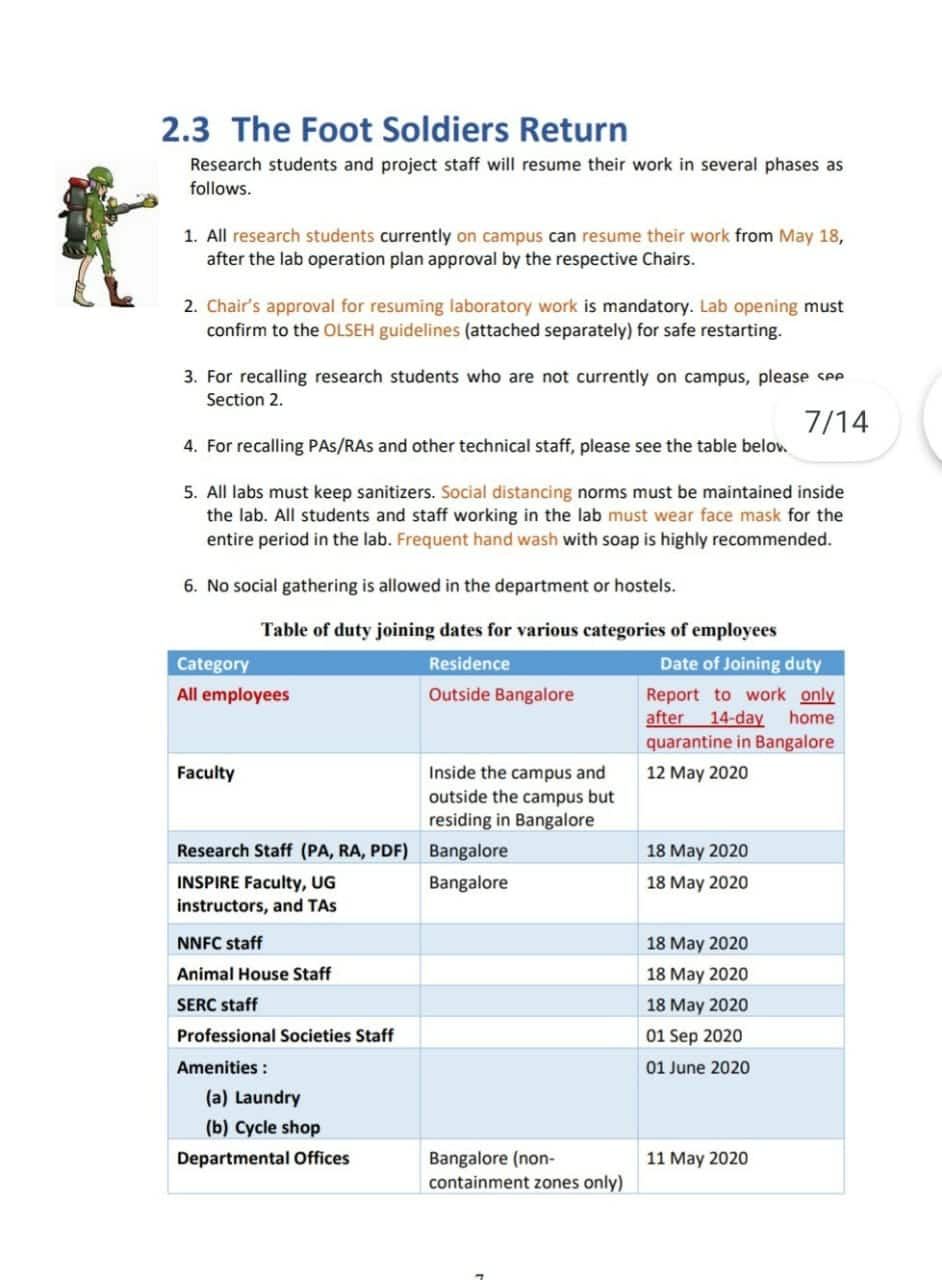 Meetings and food
No 'in-person' meetings of either the faculty groups or of the research groups will be allowed. Meetings should be strictly on-line.
Cafeterias in the institute will not operate, and every individual, including faculty members, have been asked to carry their own beverages and food from home.
A total of 3,973 students will be joining back when the government allows reopening of educational institutes, the statement said.
Also Read:
Write to us at news@careers360.com.
More From Pritha Roy Choudhury