80 companies, research, internships: IIT Bombay has big plans for its research park
IIT Bombay Research Park will move into its final premises this year; it will house 40 companies and focus on collaborations in AI and ML.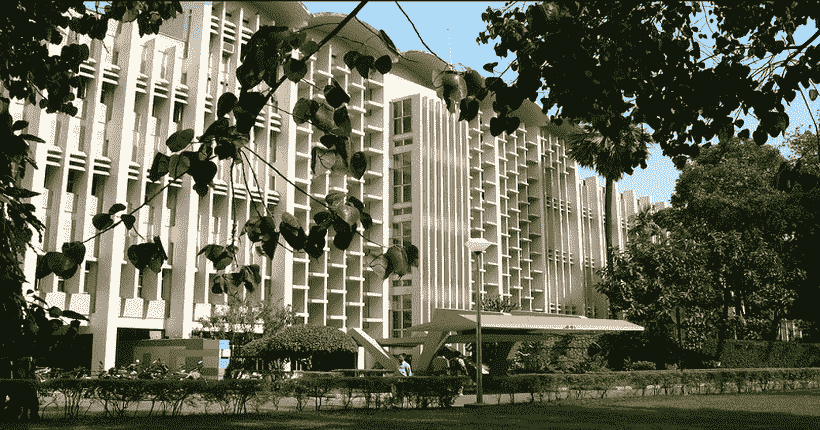 NEW DELHI: Once Indian Institute of Technology (IIT) Bombay's research park moves into its final home a few months from now, it will work with 75-80 companies, foster more industry-academia collaborations on research and development and provide internships for IIT Bombay's BTech and MTech students.
IIT Bombay had earmarked 15,000 square feet within its campus in Powai, Mumbai, for the research park which it is converting into "half a million square feet of infrastructure which should be operational by the end of this year", said Kameshwari Mangalampalli, chief operating officer, IIT Bombay Research Park Foundation, also called Applied Science Park for Innovation Research and Entrepreneurship (ASPIRE).
In response to a recent question in Lok Sabha, minister of state for education Subhas Sarkar said that research parks were in the pipeline at eight Indian Institutes of Technology (IIT) – including IIT Bombay – and Indian Institute of Science (IISc) Bengaluru.
IIT Bombay Research Park: Origin
While it is moving into its permanent premises only this year, the research park itself has been operational for close to a decade.
After the success story of IIT Madras Research Park, the ministry of education – then called ministry of human resource development – had decided to fund research parks at IIT Kharagpur and IIT Bombay. IIT Bombay submitted its proposal in 2013.
"The project was approved in 2014 and in May 2015 its operations started," said Mangalampalli. ASPIRE started getting companies on board from February 2017. "Since 2017, we leased out spaces and companies started co-locating, working from the research park," added Mangalampalli.
According to its website, the research park currently has 43 associate and client member companies that work with the foundation. The park integrates faculties with the companies based on their interests. Mangalampalli added that they see high demand for collaborations in healthcare, quantum computing, e-mobility, and carbon capture among other fields.
IIT Bombay Powai: Academia and industry
The main point of the research park was to foster collaborations between academic and industry by "co-locating" the two on campus, Mangalampalli explained.
From 2017 till 2023, a section of companies working with the foundation had offices on campus; the rest engaged virtually. The IIT Bombay Research Park team had framed an interim arrangement which allowed some companies to co-locate and start work on campus. Under this, the research park has 10 companies on campus. These include Applied Materials, a semiconductor equipment manufacturing company based in Santa Clara, US; Ubisoft India Studios, a French video-gaming company; Everest Construction; NanoSniff technologies, working on the fabrication of micro-sensors and micro-actuators; and a few other startups. Another 33 work with it virtually.
Many faculty members are involved in different areas including artificial intelligence and data science, battery management systems, energy, sensors, cyber security and sustainability. There is a strong concentration on engagement in AI and ML.
With the permanent building set to launch soon, IIT Bombay has big plans for this slice of its operations.
Close to 15,000 square feet of land on campus was earmarked for the research park and it received Rs 100 crore from the ministry as seed grant to set it up. Most of that has gone into constructing the building which, when fully ready by the end of this year, will have 5 lakh square feet of infrastructure.
"Research park building largely has warm shells, provisioned for companies to set-up their labs or offices provisioned for different technology domains. It is a multi-tenant facility. The tenant will make the lab based on their interest. The building will have common amenities like meeting rooms, auditorium, first-aid room, travel desk and creche. There are few office spaces for smaller companies that the park will fit out," explained Swaroop Ganguly, professor-in charge, IIT Bombay Research Park Foundation.
"By the end of the year, we expect 40 residential companies and 30-40 virtual members. So close to about 75-80 companies will be working with IIT Bombay Research Park Foundation," added Mangalampalli".
Also Read | At Invention Factory, IIT, NIT students step outside their 'branches' to solve problems
IITB: Measuring engagement
So, how does this model work? Ganguly explained: "We give companies space and then they have their engineers and scientists working at this facility. However, the main objective is to foster academia and industry collaboration."
To ensure the foundation does not tread the same territory as IIT Bombay's start-up incubator, it takes in only those start-ups that have attained a degree of maturity and do not require incubation.
"Once a company shows interest in becoming a park member, we make an expert committee as per the interest areas of the company. Later, we ask the company to make a presentation to the committee; once the committee recommends or sees potential in that company, we bring them on board," explained Mangalampalli.
Further, the foundation has devised a way of measuring how the interaction between academia and the company it has partnered with is going. "We came up with Innovation Coins or ICoins to measure the interaction between the company and IIT Bombay. This review happens periodically and every company that is physically located at the campus is mandated to earn a certain number of ICoins through engagement with our faculty and students," stated Mangalampalli.
The park offers a range of avenues through which they can engage with the IIT Bombay community. Companies can engage through research and development or consultancy projects, hiring students as interns or full-time employees, writing and publishing papers jointly, working on patents and royalties. They can even contribute through their corporate social responsibility department towards infrastructure development, added Mangalampalli.
"We also help companies find students [interested in] the company's problem statement along with catering to the requirements in terms of finding the equipment, booking slots for them," she added. The annual fee to become an associate member depends on how large or small the company is in terms of its revenue. The park also offers a 50% discount for small companies.
Also Read | 10 Years Of JEE Advanced: Toppers' scores drop; maths harder; chemistry easier; IIT seats up 68%
Internships and expertise
Over the years, the collaborations have proved to be mutually beneficial.
"Since 2017, we have had more than 120 internships where many of our students have interned with companies and also got hired. Additionally, having their offices in an academic campus like IIT Bombay with multidisciplinary expertise available on campus is the value proposition for companies that are coming to the research park," stated Mangalampalli.
Jyoti Goda, managing director of Tejase Aerosense Pvt Ltd, one of the companies that leased space in the park in 2022, found the collaboration with the park highly fruitful. Goda, also an alumnus of IIT Bombay, said: "We are in the space of sensors and testing is a bit of a task for us. But through this membership, we now have easy access to testing facilities. We also receive high-quality talent through engaging with the students. It's a huge perk to be on campus because you have access to so many opportunities that are difficult to find outside."
Neodocs's co-founder, Nikunj Malpani had a similar experience. "As our company is heavy on R&D and IIT Bombay's faculty tips and advice are constructive. Also, we work a lot in labs and are closely associated with the Nanobio lab at IIT Bombay."
"Many companies over the years have drawn strong support from the faculties on campus," said Mangalampalli. "For instance, a semiconductor equipment company initially set up their lab with only one or two electrical engineers placed with no sales or manufacturing unit at the park. But over the years, they have collaborated with the metallurgy department, physicists, biologists and many others. So just from being a semiconductor equipment manufacturing company, they have entered into the pharma or bio domain. This is the value-proposition for the company that co-locates on an academic campus."
Also Read | 'Only privilege was an internet connection': SC, ST, OBC, EWS students cracking IIT JEE without coaching
"If companies are interested in delving more into other areas and exploring new domains, this is the best place to be because they don't need to completely invest but pick up something already available, test the waters and develop over the period," said Ganguly.
Students, on their part, get an opportunity to work on application-oriented problems and be industry-ready before graduation.
---
Follow us for the latest education news on colleges and universities, admission, courses, exams, schools, research, NEP and education policies and more..
To get in touch, write to us at news@careers360.com.
Know More About
NIRF Rank
11
Rating
4.7/5
Download Brochure