IIT Delhi to recruit foreign faculty, launches International PhD Fellowship Programme
IIT Delhi to recruit foreign faculty, launches International PhD Fellowship Programme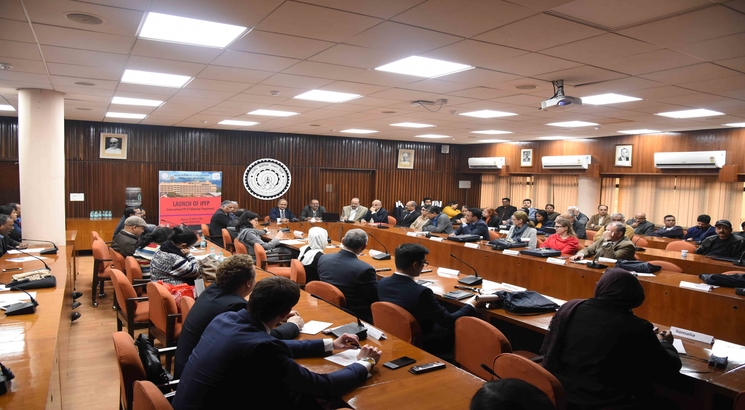 Pritha Roy
|
13th Feb, 2019 - 11:17 a.m. IST
NEW DELHI, FEBRUARY 12: IIT Delhi will be hiring foreign faculty to address the need of the students and for a better position in the World University Rankings. IIT Delhi has been recognised by the government of India as one of the six eminent institutions.
Speaking to careers360, Prof. Sanjeev Sanghi, Dean, Alumni Affairs & International Programs, IIT Delhi said "Now we can recruit non-Indians as faculty in IIT Delhi and these recruitments will be for a five year contract and they will get the salaries at par with what the Indian professors get", adding "the criteria is the same what we have with our professors, it is the same like first the application goes to the department. The department professors will look at it. Then they recommend the one who they feel is good and then there is an interview of that person with the selection committee and only if the selection committee chooses will the person be selected".
The initiative taken after the Indian government waived off all security clearance allowing universities to hire foreigners without the clearance from the Ministry of Home Affairs (MHA) and the Ministry of External Affairs (MEA) late last year.
The institute also launched the International PhD fellowship program (IPFP) in presence of ambassadors of various countries.
Laid down after considerable deliberations, the attractive features of the International PhD Fellowship Programme are expected to bring about significant increase in the number of meritorious International students on IITD Campus.
Salient features of IPFP:
All international students admitted to PG programmes in IIT Delhi, will pay fees on par with Indian students;

Under IPFP, international students selected for PhD admissions to various programmes will be eligible for fellowships on par with Indian PhD students;

The fellowships are open in all academic departments, centres and schools of the Institute and cater to a wide area of interest of academic and research community;

Under IPFP, 500 PhD fellowships will be provided to international students over the next 5 years;

Candidates holding foreign passports (including persons with OCI and PIO cards) will be eligible to apply under this scheme.    
Speaking about the International PhD Fellowship Programme (IPFP), Prof V. Ramgopal Rao, Director, IIT Delhi, said: "Having meritorious PhD students coming to IIT Delhi from all over the world will not only enhance the quality of research happening at IIT Delhi but will also help India develop its softpower across the world. The cultural diversity that will happen because of this step will go a long way in generating new research ideas."
Foreign students can apply for PhD in 28 academic units at IITD. This includes: Applied Mechanics, Atmospheric Sciences, Biochemical Engineering and Biotechnology, Biological Sciences, Biomedical Engineering, Chemical Engineering, Civil engineering, Computer Science and Engineering, Design, Electrical Engineering, Information Technology, Public Policy etc.
Stay updated with latest Education News