IIT Madras incubates a Startup for helping other Startups
IIT Madras incubates a Startup for helping other Startups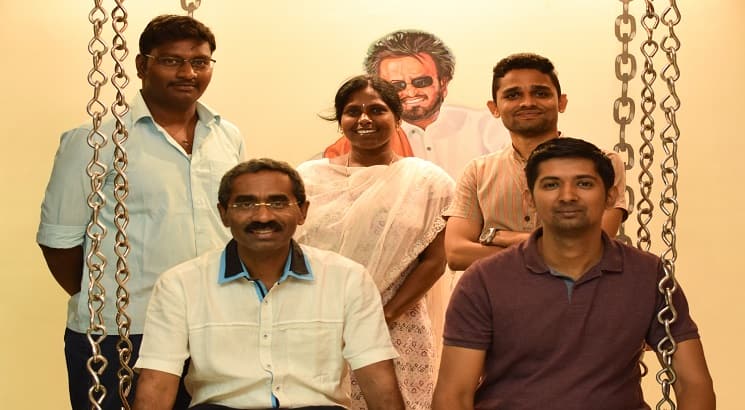 NEW DELHI, MAY 28: Indian Institute of Technology Madras has incubated a startup whose objective is to help other startups. It will work to enhance the success of early stage startups using Machine Learning and Data Sciences tools and techniques.
YNOS Venture Engine CC Private Limited is a startup incubated at IIT Madras Incubation Cell. It was founded by Prof Thillai Rajan, Department of Management Studies, IIT Madras, who has been researching Indian Venture Industry for close to a decade now.
He has used his research insights to develop the various offerings of YNOS. The YNOS team comprises of faculty, students and alumni of IIT Madras. As Professor in the Department of Management Studies at IIT Madras, Prof Thillai Rajan also brings out an annual report on the Indian venture capital and private equity industry, which gives him a lot of insight into funding issues of startups.
Speaking about this venture, Prof Thillai Rajan said, "Information and decision making analytics are not easily accessible for early stage entrepreneurs. Sell-side intermediation is virtually nil for early stage start-ups. YNOS uses research insights and technology to provide information and intermediation services for early stage entrepreneurs. Using advanced marker analytics tools, our platform provides estimates of valuation and also identify appropriate investors for the start-up."
The time has never been better for venturing and creating startups. However, startup mortality rates have not fallen. While the funding landscape has expanded, it has also become more complex. The proportion of startups getting funded is still low. The challenges continue to confound the early stage entrepreneurs.
The objective of YNOS is to help the start-up founders to navigate the terrain in the early stages of their venture lifecycle. The technology platform and hybrid offerings have been designed to cater to specific needs of early stage entrepreneurs. The gamut of offerings cover a wide range such as providing the competitive landscape for start-ups, valuation estimates, identifying appropriate investors, and hands on understanding of start-up fundraising.
Speaking on the importance of such an initiative, Dr. Tamaswati Ghosh, Chief Executive Officer, IIT Madras Incubation Cell, said that, "As one of India's leading incubators with over 140 of deep-tech startups we are keenly aware of the challenges faced by early stage technology entrepreneurs, especially in raising investment and finding matched mentors. Services offered by YNOS are addressing some of these critical issues and I am confident that they will create a strong impact on the entrepreneurial ecosystem in this country."
Commenting on the relevance of the offerings, Arun Natarajan, Founder, Venture Intelligence and an investor in YNOS, said, "Start-ups that approach professional investors for the first time tend to be under prepared on various fronts. This tends to cause a lot of delay in fundraising - if not completely derail it. By aiming to provide actionable information on this front, YNOS is poised to play an important role in making Early Stage funding process in the country more efficient. "
Dr. Rajan Srikanth, Managing Director, Smart Kapital and President, Keiretsu Forum, Chennai Chapter said, "There have been several efforts to help investors find startups, but very little done to help the entrepreneur find the right investor. This is a very tough problem because information is largely unavailable and even when it is, they are anecdotal and unreliable. As a result, identifying investors today is largely left to chance for the entrepreneur. The offerings of YNOS would not only lead to better matches of entrepreneurs and investors but also help the entrepreneur to understand the start-up landscape that can lead to better decisions. This will benefit the whole eco-system greatly."
R. Ramaraj, an active angel investor and Advisor, Elevar Equity, said that "Despite being most vibrant, navigating the entrepreneurial ecosystem continues to be a challenge for the early stage entrepreneurs in India. Starting with the competitive landscape and investor matching, the services and offerings of YNOS can significantly help young entrepreneurs in building their ventures. The offerings leverage insights from several years of research on Indian venture industry and use of data sciences tools and techniques."
---
Follow us for the latest education news on colleges and universities, admission, courses, exams, schools, research, NEP and education policies and more..
To get in touch, write to us at news@careers360.com.