IIT Delhi, NLU studying impact of technology, AI on judicial processes
NLU Delhi and IIT Delhi are collaborating on research projects that involve using technology to smoothen the processes of delivering justice.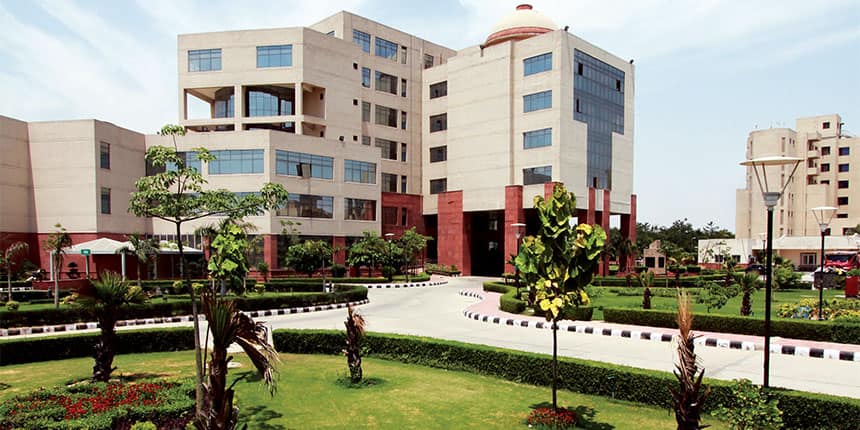 New Delhi: In a first-of-its-kind collaboration in the country, two elite schools in the domains of law and engineering are coming together to integrate law and technology for better legal outcomes.
Researchers and postgraduate students of National Law University (NLU) Delhi and the Indian Institute of Technology (IIT) Delhi are conducting joint research in the fields of law, social science and technology with the aim of bringing transparency in legal judgements.
"We have already taken the specific step and that is the initiation of joint research by the researchers of IIT Delhi and NLU. So, as part of that NLU Delhi and IIT Delhi have called for applications for submission of Joint Research Projects," said Arul George Scaria, associate professor, law and co-director of the Centre for Innovation, Intellectual Property and Competition (CIIPC) at NLU Delhi.
These joint research projects will study how law and technology can be integrated for better judgement processes.
Also Read| Scrap NEET for Tamil Nadu, CM MK Stalin urges PM Narendra Modi
Each of the multi-institutional, inter-disciplinary projects will receive a grant of Rs. 20 lakh, to be split between the two institutions. Two joint projects have already been finalized – on law and artificial intelligence and another on forensic sciences. Taken together, they will receive a total grant of Rs. 40 lakh from the two institutions. Rs. 20 lakh will be given for the first year and the rest after the submission of the report.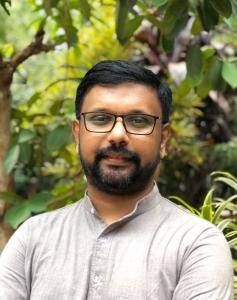 Arul George Scaria, associate professor, law and co-director of the Centre for Innovation, Intellectual Property and Competition (CIIPC) at NLU Delhi
Artificial intelligence
One of the projects looks at the use of algorithms in law. Scaria of NLU Delhi and Nandana Sengupta, assistant professor, School of Public Policy at IIT Delhi will work on exploring probable algorithmic biases in the decision-making process. According to the Oxford Dictionary, an algorithm is a "set of rules that must be followed when solving a
particular problem".
Scaria explained that when a court of law uses algorithms in a judicial process, some bias could creep into the final outcome. This is applicable for other entities that use algorithms as well. "So we are basically exploring through this joint research project what the potential challenges are and how we can address those."
Sengupta's team in IIT Delhi is trying to understand how AI can be utilized in social science settings, especially in law and public policy. The team hopes to provide technical inputs to understand the nuances of fairness and justice.
IIT Delhi will also look into the impact of AI on society at large.
Also Read: COVID-19: NSUI urges UGC to ensure colleges, universities conduct both online, offline classes
The institute will undertake a survey to understand the attitude of the public and legal communities towards artificial intelligence in decision-making. "What we want to do is something which has not been done in India yet. This is to understand the attitudes of the youth towards the use of algorithms," said Sengupta.
"There has to be a match on what is being done by the legal community and what is being done by the technical community. Since it will deal with society, there will always be policy implications. So, IIT Delhi will also try to understand how to find the common questions and also to find the gaps that are not being addressed by the computer scientists or the lawyers," she added.
Though it is a faculty-driven project, research assistants and doctoral students will also contribute to it. The project will also have a framework that is contextualized for India.
The researchers hope the project will lead to better policy making. "If lawyers are making policies relating to technology without knowing the technological background, it can be a disaster. Similarly, if people engage in the development of technology without understanding the legal implication, there might be a major disaster for society. It's a mutually beneficial partnership which can be beneficial for society," added Scaria.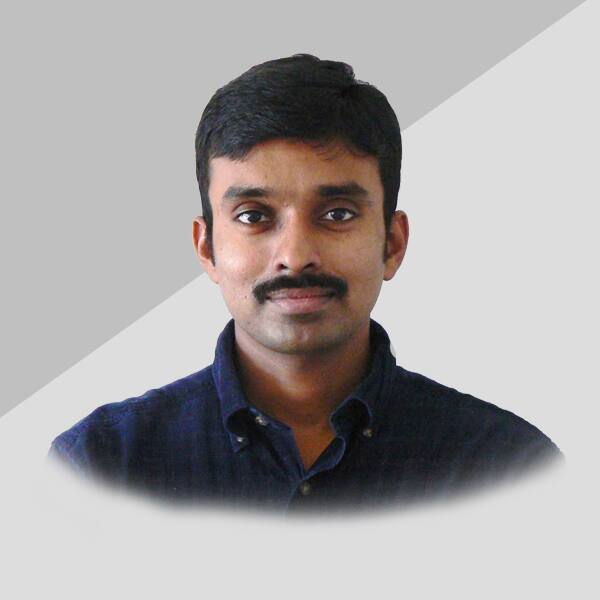 Vivekanandan Perumal, assistant professor, Kusuma School of Biological Sciences, IIT Delhi
Forensic science and technology
Another collaborative project is in the area of forensic sciences. This is to enhance scientific methods for the better preservation of samples gathered from crime scenes. Vivekanandan Perumal, assistant professor, Kusuma School of Biological Sciences, IIT Delhi will work closely with Shreya Rastogi, research associate, NLU Delhi, on it. While Perumal has expertise in molecular biology and diagnostics, Rastogi's forte is crime scene investigation.
Perumal and his team will work on dealing with forensic samples. "We are trying to do the best we can in terms of collecting a sample, finding the best methods of storing a sample in a cost-effective manner and the best methods for nucleic acid extraction."
In India, sample degradation happens fast due to the varying weather conditions and other factors which adversely affect the final legal outcome. Also, DNA (deoxyribonucleic acid) extraction is critical for forensic analysis and has major application in the criminal justice system.
Forensic scientists can compare DNA found at a crime scene (from blood, saliva or hair) to DNA samples taken from suspects. If there is no match, the suspect can be ruled out. If there is a match, police will further probe into it.
"Inability to process that evidence or loss of DNA would affect the quality or quantity. We are trying to see what we can do in the laboratory to enhance and streamline that," added Perumal.
Also Read| New IITs: Low student intake, delayed expansion, rising costs, finds CAG
Rastogi's team in NLU Delhi is working on understanding how the pieces of evidence are analysed in courts. This will help them understand the importance of criminal casework. "We had proposed a project which is regarding the collection of evidence through swabs from crime scenes. And to see the impact of that in criminal casework, the current conditions of the police malkhanas [where very old papers, confiscated weapons, gold and money are stored], hospitals and forensic science laboratories [which, too, have old records and reports]," said Devina Sikdar, research associate, NLU, Delhi.
As a first step, Rastogi's team will study the time-frame of a criminal case – when the alleged crime took place, the legal process involved, how the evidence is analysed, and how they impact the final outcome. "We will be going to police malkhanas, government hospitals, government laboratories and forensic science laboratories in Delhi to look through the registers," said Sikdar. Once the legal processes are analysed, IIT Delhi will take over. "Dr. Perumal will be looking at the swabs that we have from our survey and study how the degradation happens."
---
Follow us for the latest education news on colleges and universities, admission, courses, exams, schools, research, NEP and education policies and more..
To get in touch, write to us at news@careers360.com.
Know More About
NIRF Rank
2
Rating
4.2/5
Download Brochure