IIT Roorkee student dies in quarantine, 101 test postive for COVID-19
IIT Roorkee Corona News: Students' concern about testing has increased due to the Haridwar Kumbh Mela and the strain it has put on labs, healthcare facilities.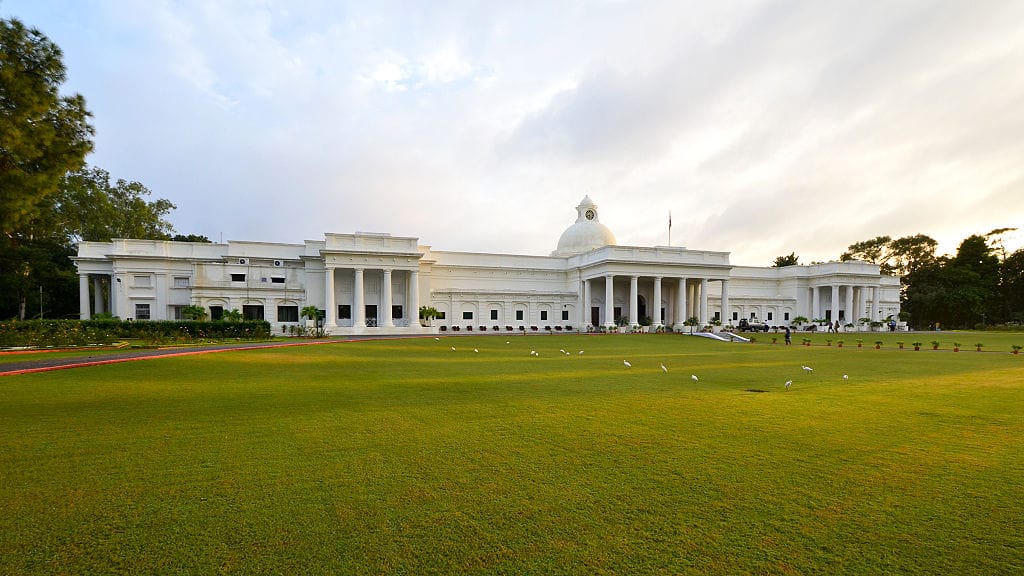 NEW DELHI: Confusion about RT-PCR results, declaration of containment zone, and a student's death amid the raging pandemic have gravely affected the Indian Institute of Technology (IIT) Roorkee.
Several students had their test results "changed" from negative to positive; at least one student who had symptoms tested negative, and a number of symptomatic and asymptomatic students were quarantined. The doubt about test results added to their worry about the health infrastructure in Haridwar which, according to reports, is already under strain due to the Kumbh Mela. Currently, there 101 active cases on campus, IIT Roorkee has said in a statement.
In the midst of this, on Wednesday, Prem Singh, an MTech student who was in a quarantine facility on campus since April 11, passed away. He was found unconscious at the facility and was taken to the Roorkee Civil Hospital where he was declared dead. He had tested negative for coronavirus.
All students at IIT Roorkee were informed about the death through an email by the dean of students' welfare on Wednesday afternoon, a student requesting anonymity told Careers360. The dean, however, refused to comment and pointed this writer to IIT Roorkee's media official instead.
A student died at quarantine centre set up at IIT Roorkee. He was at the centre from April 11th after coming in primary contact of another student who had tested positive for #COVID19. Cause of death can be ascertained in postmortem: IIT Roorkee media cell incharge#Uttarakhand

— ANI (@ANI) April 15, 2021
In the past week, IIT Roorkee has been reporting an increasing number of cases and infected students were shifted to a quarantine facility. On April 8, the total number of students hit by coronavirus at the IIT-Roorkee rose to 89. Three buildings on its campus, including Katley Bhawan, Sarojini Bhawan and Kasturba Hostel, have been declared containment zones, PTI reported. Students pointed out that IIT Roorkee is in the Haridwar district which has seen a sharp uptick in cases of COVID-19 during the Kumbh Mela. According to Scroll.in, over 2,000 tested positive over five days.
Also read: COVID-19 second wave spreading faster in educational institutions in Uttarakhand
Apart from the hostels, guesthouses on campus have been converted into quarantine facilities to monitor recovered students for a period of seven days. Singh was staying at the Continuing Education Center (CEC).
Error RT-PCR result
Changing RT-PCR test results of students who were sent to the quarantine centre led to further disarray. As new cases surfaced, IIT Roorkee conducted random testing at various hostels after which nine asymptomatic students were sent to a quarantine facility on April 11. Four of these students who initially received a negative test report were given a revised lab result the next day. They had contracted the coronavirus. Meanwhile, some students tested negative despite having COVID-19 typical symptoms. Due to these uncertain circumstances, the institute decided to put asymptomatic, symptomatic and others into different blocks of Ganga Bhawan to avoid any contact among them.
"I along with nine other students was brought to a quarantine facility even after testing negative on April 11. There were some discrepancies on my test result so I contacted the Uttarakhand COVID-19 portal. The next day I received the test result which said that I am COVID positive," said the IIT Roorkee student. Out of nine students, four students' test results were changed overnight from negative to positive.
The RT-PCR testing and overall health infrastructure are reportedly stressed due to the rising number of coronavirus cases in Uttarakhand and the ongoing Kumbh Mela at Haridwar.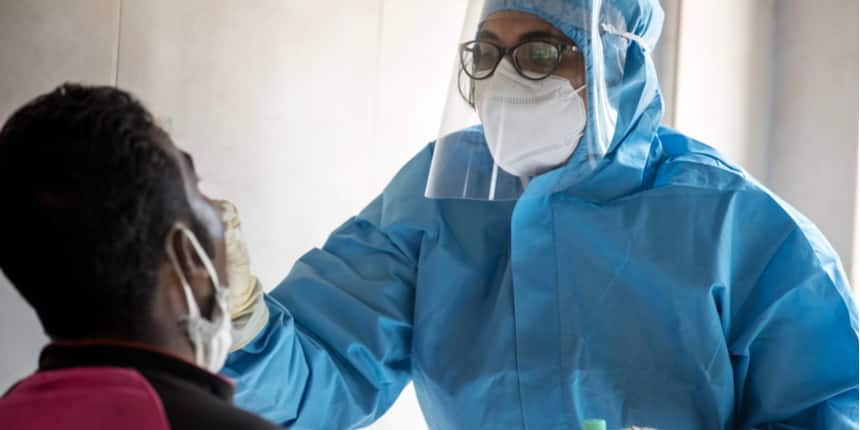 The student has alleged that test results were misreported because of a human error at the laboratory where samples were tested. Since then, the institute has started sending the samples to another lab, the student said. The official students' media body of IIT Roorkee also posted the issue on its social media pages. "It is suggested that labs in Haridwar are under significant pressure due to a large number of tests conducted not just on the IIT-R campus but also at the Kumbh Mela nearby," an Instagram post from April 13 by the body, Watchout, says.
All four students had also requested another RT-PCR test which could not be conducted due to the Uttarakhand COVID-19 guidelines. As per the rules, a patient can only be tested again after 17 days of being declared positive.
Another IIT-Roorkee student also reported errors in their RT-PCR test result on a Facebook post from April 14. "I have been in quarantine for 11 days now after being reported [positive] on 3rd of April even though I didn't have symptoms and there was a very big problem because my name was wrong, my phone number was wrong and my report had revised status. But I was forced to leave my room in 10 mins and move to Ganga in spite of me fighting and begging to conduct the test again. But as I had no choice and not enough strength after a day of the mental torture I moved. Considering recent events I requested my reports from the UK [Government] Portal and [it] turned out negative. I was well when I moved to Ganga but after staying there for [two-three] days," the student wrote. The student, on Wednesday, received a revised report which confirmed that they were COVID positive.
Quarantine and containment zone at IIT-Roorkee
Initially, students who were found COVID-19 positive on campus were being shifted to government quarantine centres. However, due to their poor condition, Ganga Bhawan, one of the hostels, was turned into a quarantine facility for asymptomatic students.
"All asymptomatic students like me are required to stay for a period of 17 days in Ganga Bhawan and other symptomatic or serious cases are shifted to government facilities," the student said. Although, after the students' request, the doctor on call at the institute has assured that the students will be tested again after 10 days.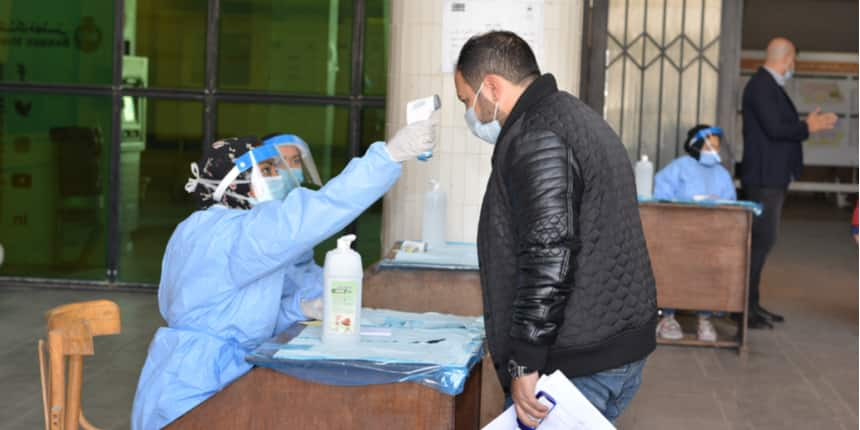 On April 2, Kasturba Bhawan was declared a containment zone by the district magistrate's office after more than five cases surfaced at the hostel. All students, even if they are not infected, are barred from stepping out from the hostel premises. After the recent errors in RT PCR results, the students residing in Kasturba Bhawan protested demanding that the ban be lifted.
"A recent email from the DoSW [dean of students' welfare] office indicates that the District Authorities will likely make a decision on allowing COVID negative students from non-containment hostels to leave for home soon, a Facebook post by Watchout said.
The members of the teaching and non-teaching staff are quarantined at home, the student added.
UPDATE: This copy has been updated to add the details of active COVID-19 cases on the IIT Roorkee campus.
Write to us at news@careers360.com
Know More About
NIRF Rank
12
Rating
4.3/5
Download Brochure