IITs witness 50 suicides in 5 years; 14 at IIT Guwahati alone
IITs witness 50 suicides in 5 years; 14 at IIT Guwahati alone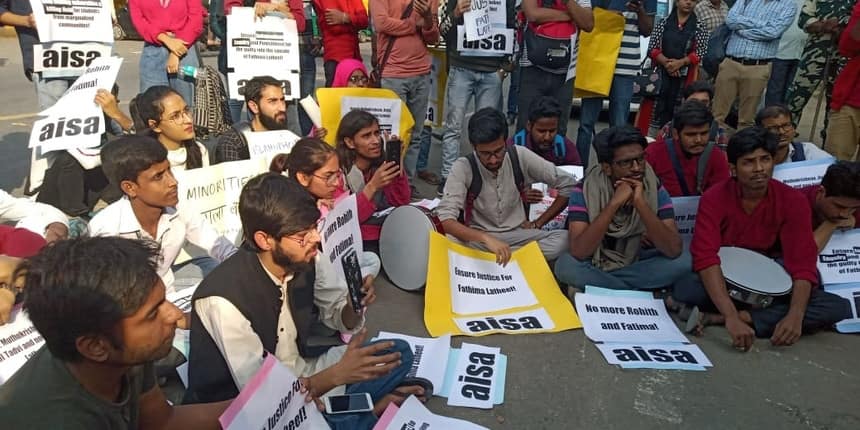 NEW DELHI: The Indian Institutes of Technology (IITs) have seen 50 suicides in five years, the human resource development minister told Lok Sabha on December 2. The suicides took place at 12 of 23 IITs.
With 14 deaths in the last 5 years, IIT Guwahati had the maximum number of student suicides, followed by IIT Bombay and IIT Madras, which saw seven suicides each.
The ongoing investigations into the suicide of an IIT Madras humanity student, Fathima Lateef, and the death of an IIT Delhi student who jumped off a seven-storey building have brought the frequency of deaths at IITs into focus.
According to reports, there were four student suicides at the IITs in October and November.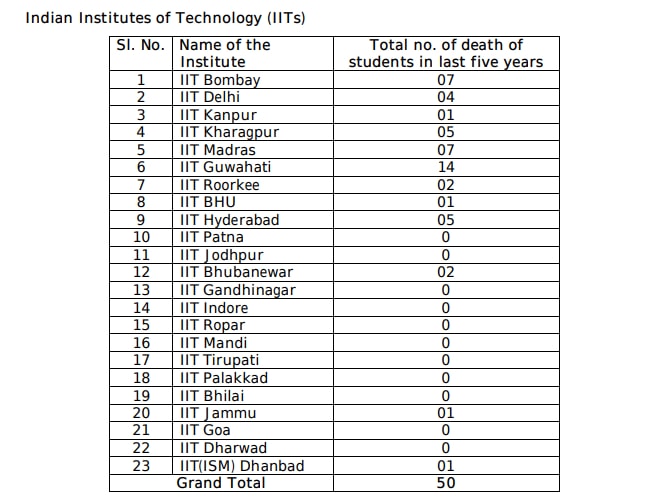 'Systems in place'
"Systems are in place in IITs to enquire and take action in all complaints from students in IIT campuses, which includes Student Grievance Cell, Disciplinary Action Committee, Counselling Centres, etc.," said Pokhriyal.
However, the efficacy of these "systems" are under a scanner as they have been operational for the past five years when the number of suicides increased across the campuses.
Meanwhile, the minister also informed that Indian Institutes of Management (IIMs) saw 10 suicides across eight campuses in the last 5 years.
For help, AASRA has a list of resources here: http://www.aasra.info/helpline.html
Write to us at news@careers360.com.
More From Team Careers360