'Immature statement': DU principals counter Deputy CM's allegations
'Immature statement': DU principals counter Deputy CM's allegations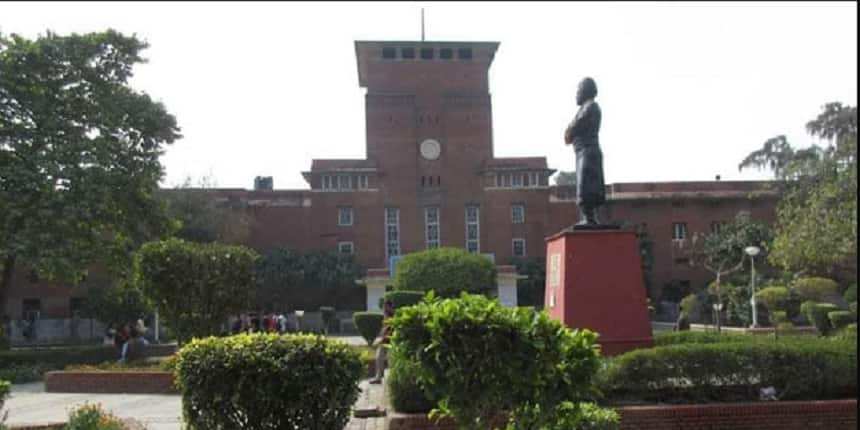 NEW DELHI: The principals of the 12 Delhi Government-funded Delhi University colleges have demanded that the Delhi chief minister, Arvind Kejriwal, intervene in the matter related to pending grant of colleges. They also demanded that the deputy chief minister, Manish Sisodia refrain from alleging corruption on the part of the colleges' administration.
Delhi University Principals Association (DUPA) has alleged that in spite of the fact that principals, teachers and non-teaching staff members are making all efforts to ensure smooth conduct of the teaching, learning, examinations and admissions during corona pandemic, the Delhi Government is issuing "immature press statements and making unsubstantiated allegations against the college administrations". It has demanded that the state should release the grants to pay the salaries for many months and safeguard the interest of the students.
The college principals during the press conference today informed that a total of Rs 270 Crore grant is pending of which Rs 202 Crore has been released. They have requested Kejriwal to ensure the rest is disbursed so that salaries can be released. As a college is allocated funds under different heads, it cannot simply shift grants made for one activity to pay the staff members their due.
'Huge misappropriation': Manish Sisodia
The principals also referred to Sisodia's statement saying that the colleges are holding students funds. The principals said that these funds are generated from students and are meant for students, which is well audited. The principals stressed that the funds meant for students cannot be used to pay the salary of staff.
On September 16, in response to an evaluation boycott over the issue by the Delhi University Teachers' Association, Sisodia held a press conference where he alleged "huge misappropriation in accounts" of six colleges of the varsity. Sisodia also accused the college administration of not paying salaries to teachers despite having funds due to corruption and political scores. The colleges, however, have said that the funds Sisodia referred to are part of accounts which cannot be used for paying salaries.
DU teachers unpaid for five months
Careers360 earlier this week reported that teaching and non-teaching staff of the 12 DU colleges funded by the Delhi government have not been paid for three to five months and are facing serious financial challenges because of that.
On Tuesday, some of the teachers of these 12 Delhi govt-funded colleges approached the Delhi High Court seeking direction to colleges to release their salaries pending for the last four months. The petitioners mentioned that apart from these teachers there are other employees, teaching and non-teaching staff, who have not received their salaries for the months of May, June, July and August.
Also read:
Write to us at news@careers360.com