THE Impact Rankings: IIT Kharagpur is India's best, joint 57 globally
THE Impact Rankings: IIT Kharagpur is India's best, joint 57 globally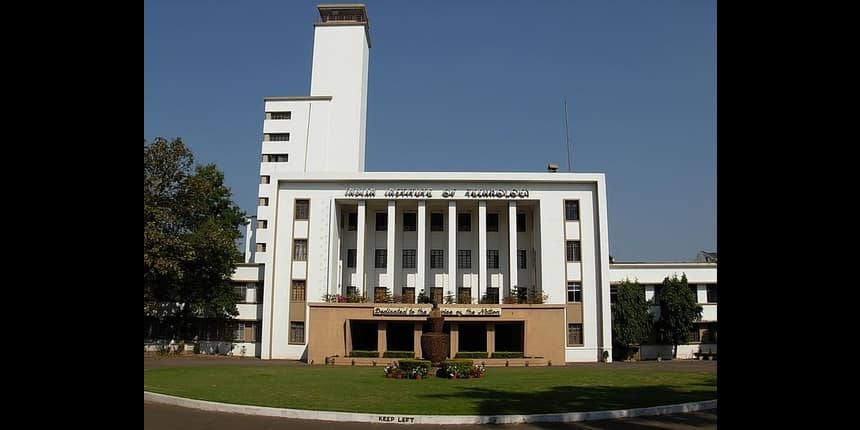 NEW DELHI: The Indian Institute of Technology Kharagpur (IIT Kharagapur) has achieved India's best ever result in a Time Higher Education global ranking, coming in at the 57th place of 766 universities across 89 countries and regions.
Released on April 22, the second edition of THE's new Impact Rankings uses the United Nations' (UN) 17 Sustainable Development Goals (SDGs) to throw light on unsung actions.
IIT Kharagapur delivered "a fantastic performance in the individual SDGs rankings achieving 4th in the world for SDG6 (Clean Water and Sanitation), 6th for SDG2 (Zero Hunger), 13th for SDG13 (Climate Action), joint 21st for SDG1 (No Poverty) and 24th for SDG7 (Affordable and Clean Energy)", THE said in its rankings report.
Of the 28 Indian universities that participated, 26 made it to the overall ranking table.
Among Indian institutes, IIT Madras achieved a top 16th position for SDG9 (Industry, Innovation and Infrastructure) and is at 32 in world for SDG6 (Clean Water & Sanitation).
The ranking report arrives less than a week after seven of the best-known IITs, including IIT Kharagpur, announced they were boycotting THE's global rankings due to concerns over transparency.
Positive impact
The Rankings provide a measure of the extent to which universities have a positive social and economic impact on the planet, from climate action and gender equality, to good health and wellbeing.
It is the first university ranking to use this criteria, rather than traditional metrics, such as reputation and research prestige.
In total, 857 universities from 89 countries and regions across six continents have been ranked for at least one SDG, and 766 are included in the overall ranking.
In the rankings this year, 28 Indian universities participated, submitting proof of impact against at least one of the 17 individual SDGs.
For the overall ranking, 26 universities were eligible, having submitted against SDG17 and at least three others, with IIT Kharagpur achieving India's best result, placed joint 57th in the world.
Foreign universities
At the top of the overall rankings Australasian universities dominate, securing the top four spots. The University of Auckland holds on to first place, followed by University of Sydney (2), Western Sydney University (3), and La Trobe University (4). No Australian university appeared in the 2019 top 10.
The rest of the top 10 is made up of the US's Arizona State University (Tempe) (5), Italy's University of Bologna (6), Canada's University of British Columbia (7), the UK's University of Manchester (8) and King's College London (9), and Australia's RMIT University (10).
India's other top varsities
India has claimed top 20 positions in six of the individual SDG rankings.
JSS Academy of Higher Education and Research is placed 20th in SDG3 (Good Health and Well-being) from 620 participating universities.
Anna University (7th) and Hindustan Institute of Technology and Science (18th) also claim top 20 positions for SDG6 (Clean Water and Sanitation) alongside IIT Kharagpur, with IIT Madras at 32 and Amrita Vishwa Vidyapeetham at rank 48 rounding off a great performance from India in the top 50.
IIT Madras also achieved 16th position for SDG9 (Industry, Innovation and Infrastructure) from 494 universities ranked.
Phil Baty, the chief knowledge officer at THE said: "It is great to see Indian universities stand as world leaders through their work towards the UN's Sustainable Development Goals, with success in areas as diverse as clean water and sanitation, climate action and good health and well-being."
How the other Indian institutions fared:
201–300 | Hindustan Institute of Technology and Science; JSS Academy of Higher Education and Research; Pondicherry University
301–400 | Amrita Vishwa Vidyapeetham; Indian Institute of Technology Madras; Manipal Academy of Higher Education; Tata Institute of Social Sciences (TISS); Yenepoya University
401–600 | Acharya Nagarjuna University; Anna University; B. S. Abdur Rahman Crescent Institute of Science and Technology; Chitkara University; Christ University Bengaluru; Don Bosco University; Indian Institute of Technology Bhubaneswar; SRM Institute of Science and Technology; Veltech University;
601+ | AIIMS Rishikesh; Andhra University; Banasthali University; Indian Institute of Technology Gandhinagar; KIIT University; KLE University; University of Mysore; PSG College of Technology;
Also read:
Write to us at news@careers360.com.
Stay updated with latest Education News
More From Rajaram Sukumar