JEE Main 2021: Students demand clarity on phase 4 exam dates
JEE Main 2021: Students demand clarity on phase 4 exam dates
Candidates who are going to appear in the upcoming sessions of JEE Main 2021 are requesting authorities for clarity on JEE exam dates. The revised JEE Main 2021 phase 3 dates are July 20, 22, 25, and 27.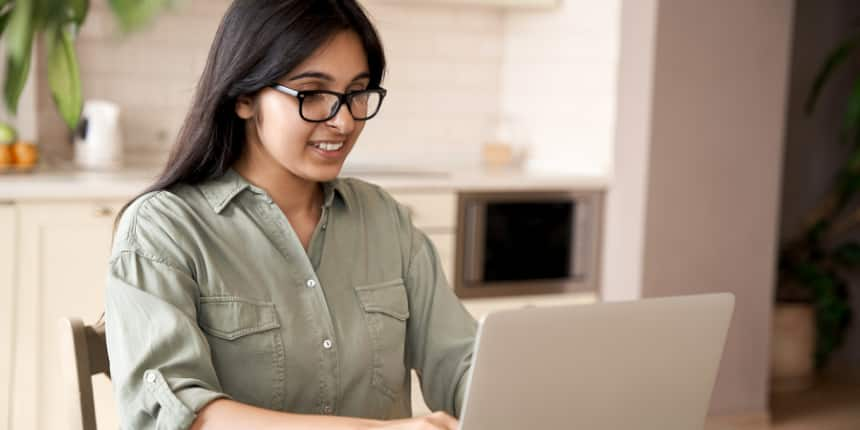 NEW DELHI: The release of the latest NTA notification on JEE Main 2021 admit card for session 3 has created confusion among JEE Main aspirants. As per the latest JEE Main update, the session 3 exam which was to be conducted from July 20 to 25, 2021, will now be held on July 20, 22, 25 and 27. However, the JEE Main 2021 session 4 is scheduled to start from July 27.
Latest: JEE Main 2021 exam date for session 4 released; Education Minister
Recommended: Know your Admission Chances in Engineering Colleges with JEE Main College Predictor. Click Here 
Latest: Apply to these TOP institutions with your JEE Main score - Check List here  
Since the authorities have included July 27 as one of the exam dates for the JEE Main 2021 session 3, which is also the start date of phase 4, students demand clarity on exam dates. The JEE Main 2021 aspirants took to social media to express their concern about the JEE Main exam date 2021 for session 4.
The NTA JEE Main 2021 admit card for session 3 has been released on the official website. To download the IIT JEE Main admit card 2021, students have to use their application number and date of birth.
One JEE Main 2021 aspirant requested the authorities to clarify the dates of the 4th JEE session at the earliest.
#jeemain2021 @DG_NTA @dpradhanbjp Please clarify the dates of the 4th JEE session at the earliest.#JEEMains2021
Another JEE Main aspirant questioned regarding the JEE Main session 4 exam dates as the 3rd session is scheduled to end on July 27.
Respected sir
When will be jee main 2021 session 4 will be conducted as session 3 was ending on July 27 2021?

— SATHISH A (@SATHISH20429892) July 14, 2021
One student also reported that most of the JEE Main 2021 helpdesk numbers are invalid.
Today I tried calling @EduMinOfIndia @DG_NTA regarding JEE dates
More than half of the no.s are invalid and anyone who picks up the call disrespectfully cut the call#JEEMAINS2021 #JusticeForJEEAspirants #POSTPONEJEEMains2021 #postponejee
Since many students are allotted July 27 as their exam date for JEE Main 2021 session 3, a aspirant demanded clarification on it.
#JEEMains2021
Dear @DG_NTA it was announced that Mains 3rd Exam (April Postponed) will get conducted between 20th & 25th July however students are downloading admit cards for 27th July. Kindly clarify @EduMinOfIndia @dpradhanbjp
The NTA has also released the JEE Main 2021 session 3 registration statistics. A total of 7,09,519 students have registered for phase 3 of JEE Main 2021 exam.
Along with the release of JEE Main admit card 2021, the authorities have also released a self-declaration or undertaking form. Students are required to fill the form and submit it at the exam centre on JEE Main 2021 exam day.
Whether JEE Main 2021 session 4 has been postponed or not will be clarified soon. The National Testing Agency is conducting JEE Main 2021 in four sessions this year, in February, March, April and May. The JEE Main 2021 for February and March sessions have been concluded successfully.
Write to us at news@careers360.com.