JEE Main April 2021: Mistakes to avoid while preparing for exam
JEE Main April 2021: Mistakes to avoid while preparing for exam
NTA is scheduled to conduct the JEE Main April 2021 exam from April 27 to 30 in online mode. Students can check common mistakes to avoid while preparing for JEE Main 2021.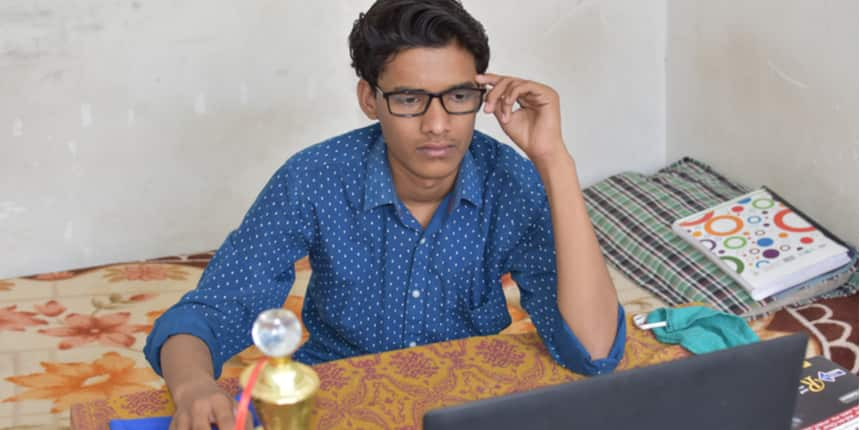 New Delhi: The JEE Main 2021 exam for the April session will be conducted by the National Testing Agency (NTA) in a computer-based mode from April 27 to 30. JEE Main is one of the prestigious exams that need a specific preparation strategy to do well in the examination. Students appearing for JEE Main 2021 exam for the April session can check the mistakes that need to be avoided if they want to obtain top rank.
UPDATE: B.Tech applications open at Manipal Institute of Technology Apply Now
JEE Main 2021: Five common mistakes to avoid while preparing
Here, students can find five common mistakes to avoid while preparing for JEE Main April 2021 exam.
Lack of Study Plan: Students preparing for the exam should have a study plan for JEE Main. Those who aim higher, targeting JEE Advanced, need to improve their strategy. If one thinks that they can not follow a long-term plan, they can make weekly plans. This way, progress will be more obvious and students will not end up crashing over their timetable. Opting for the wrong strategies during exam preparation will incorporate stress and affect your overall performance.
Avoiding basics: Students should primarily stick with NCERT course books and move reference books completely upon their study completion. Also, the Class 12 syllabus consists of a large portion of the JEE Main examination. Ensure that you revise the topics concurrently along with your NCERT Class 12 syllabus. If an exam is fast-approaching, identify the 12th class questions from the previous year's question papers and revise those topics.
Less Practice: Being a bookworm will not help students to crack JEE Main and Advanced. They should know that testing themselves is the most important part of JEE Main exam preparation 2021. Also, practising mock tests will help them understand the common mistakes to avoid in NTA JEE Main 2021.
Avoiding conceptual understanding: Initially, the conceptual approach might help the plan, but it can become quite detrimental for students because many times, despite being framed on similar lines, a slightly off-patterned question becomes difficult to understand. Thus, it is always better to apply concepts in each and every topic that you practice.
Giving up hobbies: In order to divert their full attention toward the JEE Main April 2021 exam, students end up quitting their hobbies and indulging in daily activities. Doing so, can reduce enthusiasm, decrease efficiency, stress up the brain, thereby resulting in a lacklustre performance.
Write to us at news@careers360.com.