JIPMAT‌ ‌2021:‌ ‌Exam‌ ‌to‌ ‌be‌ ‌conducted‌ ‌on‌ ‌August‌ ‌10;‌ ‌Check‌ ‌details‌ ‌here‌ ‌
JIPMAT‌ ‌2021:‌ ‌Exam‌ ‌to‌ ‌be‌ ‌conducted‌ ‌on‌ ‌August‌ ‌10;‌ ‌Check‌ ‌details‌ ‌here‌ ‌
The‌ ‌revised‌ ‌JIPMAT‌ ‌2021‌ ‌exam‌ ‌date‌ ‌has‌ ‌been‌ ‌announced‌ ‌at‌ ‌jipmat.ac.in.‌ ‌Check‌ ‌all‌ ‌about‌ ‌JIPMAT‌ ‌exam‌ ‌here.‌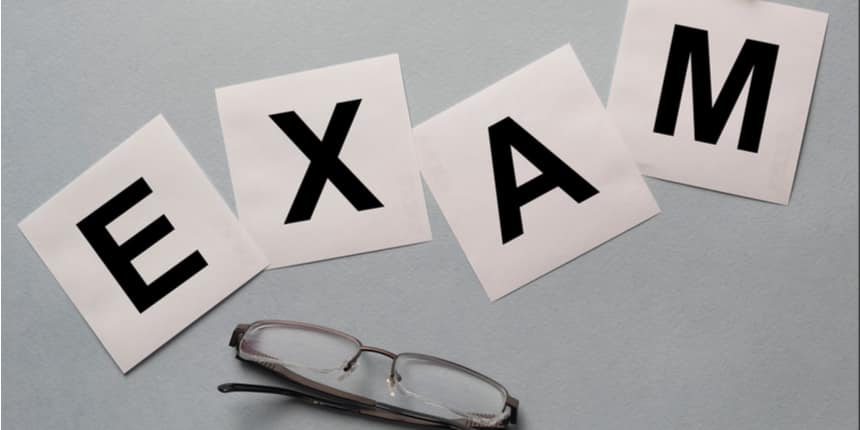 NEW‌ ‌DELHI:‌‌ ‌Joint‌ ‌Integrated‌ ‌Programme‌ ‌in‌ ‌Management‌ ‌Admission‌ ‌Test‌ ‌(JIPMAT)‌ ‌will‌ ‌be‌ ‌conducted‌ ‌on‌ ‌August‌ ‌10,‌ ‌2021‌ ‌from‌ ‌3‌ ‌pm‌ ‌to‌ ‌5:30‌ ‌pm.‌ ‌This‌ ‌JIPMAT‌ ‌exam‌ ‌date‌ ‌2021‌ ‌has‌ ‌been‌ ‌announced‌ ‌on‌ the ‌website,‌ ‌jipmat.ac.in.‌ ‌However,‌ ‌the‌ ‌official announcement‌ ‌of‌ ‌the‌ ‌JIPMAT‌ ‌exam‌ ‌date‌ ‌2021‌ ‌is‌ ‌yet‌ ‌to‌ ‌be‌ ‌made‌ ‌on‌ ‌the‌ ‌official‌ ‌NTA-JIPMAT‌ ‌website,‌ ‌jipmat.nta.ac.in.‌ Candidates‌ ‌are‌ ‌advised‌ ‌to‌ ‌keep‌ ‌checking‌ ‌the‌ ‌NTA‌ ‌website‌ ‌for‌ ‌more‌ ‌details.‌ ‌
JIPMAT‌ ‌2021‌ ‌is‌ ‌a‌ ‌national‌ ‌level‌ ‌entrance‌ ‌examination‌ ‌for‌ ‌admission‌ ‌to‌ ‌the‌ ‌5-year‌ ‌Integrated‌ ‌Program‌ ‌in‌ ‌Management‌ ‌offered‌ ‌at‌ ‌IIM‌ ‌Bodh‌ ‌Gaya‌ ‌and‌ ‌IIM‌ ‌Jammu.‌ ‌The‌ ‌exam‌ ‌will‌ ‌be‌ ‌conducted‌ ‌as‌ ‌a‌ computer-based ‌test‌ ‌in‌ ‌76‌ ‌cities‌ ‌across‌ ‌India.‌ ‌ ‌
‌Who‌ ‌is‌ ‌eligible‌ ‌to‌ ‌appear‌ ‌for‌ ‌JIPMAT‌ ‌2021?‌ ‌
Candidates‌ ‌should‌ ‌have‌ ‌passed‌ ‌10+2‌ ‌/‌ ‌Class‌ ‌12/‌ ‌HSC‌ ‌examination‌ ‌in‌ ‌arts/ commerce/ science‌ ‌stream‌ ‌or‌ ‌equivalent‌ ‌with‌ ‌a‌ ‌minimum‌ ‌60‌ ‌percent‌ ‌aggregate‌ ‌(55‌ ‌per‌ ‌cent‌ ‌for‌ ‌candidates‌ ‌from‌ ‌SC/ST/PwD)‌ ‌or‌ ‌more‌ ‌in‌ ‌the‌ ‌year‌ ‌2019,‌ ‌2020‌ ‌or‌ ‌appearing‌ ‌in‌ ‌2021.‌ ‌

Candidates‌ ‌should‌ ‌have‌ ‌passed‌ ‌the‌ ‌Class‌ ‌10‌ ‌examination‌ ‌with‌ ‌a‌ ‌minimum‌ ‌of 60‌ ‌percent‌ ‌aggregate‌ ‌(55‌ ‌per‌ ‌cent‌ ‌for‌ ‌candidates‌ ‌from‌ ‌SC/ST/PwD)‌ ‌or‌ ‌more‌ ‌in‌ ‌the‌ ‌year,‌ ‌not‌ ‌before‌ ‌2017‌.
JIPMAT‌ ‌Test‌ ‌Pattern‌ ‌2021:‌ ‌Major‌ ‌Highlights‌
Features‌ ‌

Details‌ ‌

Sections‌ ‌

Quantitative‌ ‌Aptitude‌ ‌

Data‌ ‌Interpretation‌ ‌and‌ ‌Logical‌ ‌Reasoning‌ ‌

Verbal‌ ‌Ability‌ ‌&‌ ‌Reading‌ ‌Comprehension‌ ‌

Total‌ ‌number‌ ‌of‌ questions‌ ‌

100‌ ‌

Type‌ ‌of‌ ‌questions‌ ‌

Multiple‌ ‌Choice‌ ‌Questions‌ ‌(MCQs)‌ ‌

Duration‌ ‌of‌ JIPMAT 2021

150‌ ‌minutes‌ ‌

Mode‌ ‌of‌ ‌Examination‌ ‌

Computer‌ ‌Based‌ ‌Test‌ ‌(CBT)‌ ‌

Medium‌ ‌of‌ ‌Question‌ ‌Paper‌ ‌

English‌ ‌

Total‌ ‌marks‌ ‌

400‌ ‌

Marking‌ ‌scheme‌ ‌

+4‌ ‌for‌ ‌correct‌ answer

-1‌ ‌for‌ ‌wrong answer
JIPMAT Admit Card 2021
The National Testing Agency (NTA) will release the JIPMAT hall tickets 2021 a week before the exam. The official dates are yet to be announced. The JIPMAT admit card is a mandatory document to be carried to the test centre for verification purposes. Candidates must note that JIPMAT 2021 admit card will not be sent by post and must only be downloaded from the NTA-JIPMAT official website.
What‌ ‌after‌ ‌JIPMAT‌ ‌Exam?‌ ‌
Once‌ ‌the‌ ‌JIPMAT‌ ‌NTA‌ ‌exam‌ ‌is‌ ‌concluded,‌ ‌the‌ ‌authorities‌ ‌will‌ ‌release‌ ‌the‌ ‌answer‌ ‌key‌ ‌followed‌ ‌by‌ ‌the‌ ‌JIPMAT‌ ‌result.‌ ‌JIPMAT‌ ‌2021‌ ‌scorecard‌ ‌will‌ bee‌ ‌available‌ ‌tentatively‌ ‌in‌ ‌September‌ ‌in‌ ‌online‌ ‌mode.‌ ‌IIM‌ ‌Bodh‌ ‌Gaya‌ ‌and‌ ‌IIM‌ ‌Jammu‌ ‌will‌ ‌use‌ ‌the‌ ‌JIPMAT‌ ‌2021‌ ‌score‌ ‌to‌ ‌shortlist‌ ‌candidates‌ ‌for‌ ‌the‌ ‌second‌ ‌step‌ ‌of‌ ‌the‌ ‌IPM‌ ‌admission‌ ‌process.‌ ‌A‌ ‌separate‌ ‌JIPMAT‌ ‌merit‌ ‌list‌ ‌will‌ ‌be‌ ‌prepared‌ ‌by‌ ‌IIM‌ ‌Jammu‌ ‌and‌ ‌IIM‌ ‌Bodh‌ ‌Gaya,‌ ‌where‌ ‌weightage‌ ‌will‌ ‌be‌ ‌given‌ ‌to‌ ‌factors‌ ‌such‌ ‌as‌ ‌JIPMAT‌ ‌score,‌ ‌Class‌ ‌10‌ ‌and‌ ‌12‌ ‌marks‌ ‌and‌ ‌gender‌ ‌diversity.‌ ‌
‌Write‌ ‌to‌ ‌us‌ ‌at‌ ‌news@careers360.com.‌