In JNU, learning happens outside classrooms, says Infosys Prize winner
In JNU, learning happens outside classrooms, says Infosys Prize winner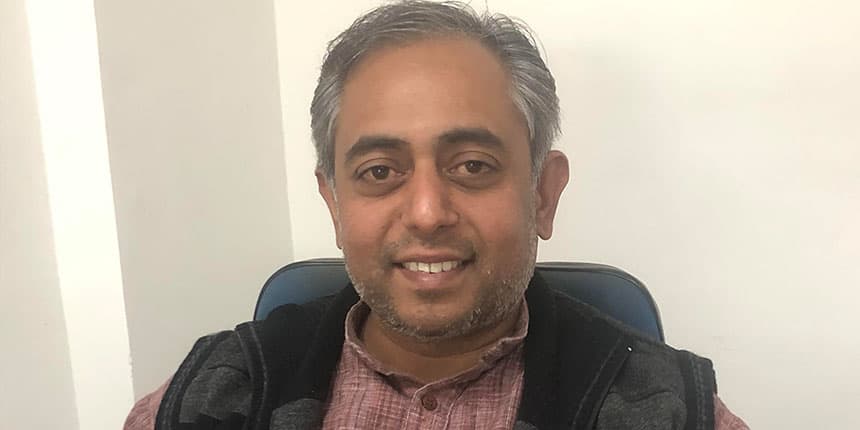 Manu V. Devadevan wears many hats. He is a poet, a historian and a political theorist. Although his published works are in Kannada and English, he is equally at ease in Tamil, Telugu, Sanskrit, Odiya and his mother tongue, Malayalam.
A teacher of history at the Indian Institute of Technology-Mandi, Devadevan won the Infosys Prize 2019 for humanities. It was awarded to him for his study of pre-modern South India and his book, A Prehistory of Hinduism. The citation says it "offers a powerful and refreshing new approach to the study of the cultural history of India, based on his profound knowledge of sources in multiple languages". For Devadevan, the prize is "a great honour ...that also becomes a great burden" as he "must live up to it". At IIT Mandi, he shares his interests mainly with the research scholars, he told Careers360.
You hail from Kerala, but grew up and studied in Bengaluru. Was language ever a problem?
Language was never really a problem, especially in a city like Bengaluru. I grew up in the 1980s when the city was expanding in terms of geography and the software industry. We had neighbours from Tamil Nadu, Andhra Pradesh, Kerala and so on. In that atmosphere, acquiring a new language was not a problem.
Is that how you came to write poetry in Kannada?
Yes, I would agree with that.
In school, were you one of the brightest in class or a backbencher?
(Laughs) I would say somewhere in between. Although I did sit on the backbench, I was decent in studies. Sometimes I would be somewhere near the fourth rank.
But you didn't go to college and took up a job instead.
We had some financial problems at that time and my parents could not support my studies. So, I picked up a job in Indian Railways for about five years. In the meantime, the situation improved and I could get back to studies.
You were an avid traveller. Did that influence your academic work in any way?
It did. As an employee of the Railways, I got a free pass and frequently travelled to the nearby tourist locations - Bijapur, Golkonda, Bidar, Hampi. The constant travelling to these places nurtured my interest in history. Even now, I travel. As a student of history, travel is important to understand the livelihood patterns in a given geography, the geography itself, soil conditions, what economic activity is possible there, the river patterns and drainage patterns and so on.
You are a poet, historian and political theorist. Do these roles make a symbiotic whole?
I don't intend to compartmentalise. The core concerns I have tried to explore in my historical research are more or less the same when it comes to political issues. Once you commit yourself to progressive politics, it becomes part of your political consciousness and activity. It complements the political comments that I make, which, in turn, complements the poetry that I write.
Taking off from there, what is your 2016 book, A Prehistory of Hinduism about?
I begin with 1000 AD and come down to 1800 AD with a few comments on subsequent periods. I tried to understand the processes of change that are constantly happening. This is not generally done because we try to compartmentalise the pre-British, pre-colonial period from the colonial times or modern times. We tend to believe that life somehow was different from what life is now. This is true but there is also no point in treating the whole of the pre-British period as a single academic block, or as a single temporal block or historical block.
Even within that, numerous changes were happening – in political preferences, in the forms of economy, trade and agriculture and as some subaltern groups became mainstream. Their influences on religion have not been adequately documented.
So, this is what I want to understand. You may ask: "What is the core of Hinduism, what is the essence of Hindu philosophy?" I would say, there is no core, there is no essence because it is transforming continuously and adapting to the changing political and economic circumstances.
When you look at the Mauryan period or the Vedic period before that, you don't find the institution of a temple. So, how did this happen, what necessitated the building of temples and image worship in a big way which did not exist in the Vedic period? You did not have puja, you had yagna instead. There was no representation of a deity. There was fire and wind and rain and forces of nature. So, these are transformations that have happened over a period of time. I think we need to understand them.
You did your post-graduation from JNU at a time when it was the most vibrant academic environment. How did that influence you?
I went to JNU in 2003. It was a very vibrant place with debates and discussions. Much of the learning happened outside the classroom, in libraries and evening discussions in the mess halls and dhabas. The campus is vibrant with a variety of activities – music, political theatre and discussions. The whole atmosphere of JNU is a kind of learning atmosphere – it is not about the classroom at all. To nurture such an institution, years of effort must have gone into it, right from the commencement in 1959, because one could see the fruits of that effort even in 2003 or 2004.
Did this influence your poetic leanings? Who were your main influences?
I was interested in Kannada even before that. While in the Railways, I developed a reading habit and during my JNU days, I interacted with Kannada writers who are some of the best – UR Ananthamurthy, Kesava Malagi, H Shiva Prakash. That led to a deeper interest. That was an interesting period because before that, you had concerted literary movements. There was a modernist movement; the progressive writers' movement came before that and before that, the Kannada renaissance movement. Navya was followed by the Dalit and protest movement. By 2000, these movements began to wither away. Many diverse voices emerged and I found it both interesting and disturbing because there was no unified vision. That had new meaning for me.
Write to us at news@careers360.com
Stay updated with latest Education News
More From Rajaram Sukumar