'Saffronising education, terrorising Muslims': JNU students reject new course
'Saffronising education, terrorising Muslims': JNU students reject new course
JNU's academic council recently approved the course, 'Counter-Terrorism, Asymmetric Conflicts and Strategies for Cooperation among Major Powers'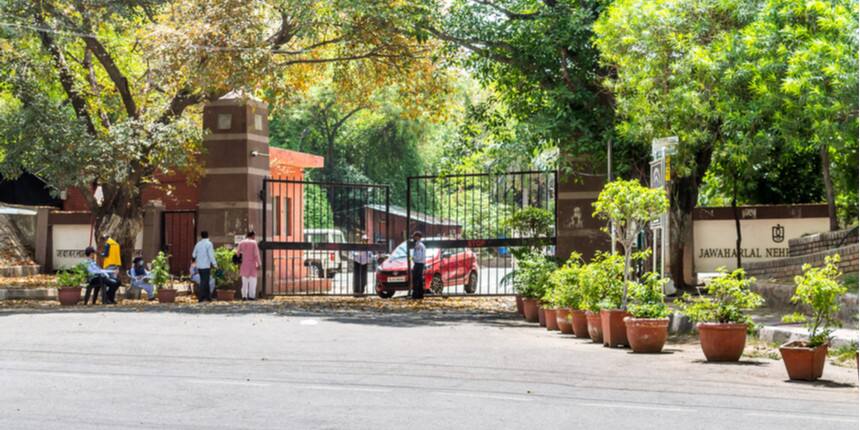 NEW DELHI: Scholars and students of Jawaharlal Nehru University (JNU) have expressed their anger over the new counter-terrorism curriculum for a dual degree engineering programme.
Calling the new course "a disturbing trend towards saffronising education" students have criticised the university for "peddling misinformation" about Islam and Muslims. Members of several students' organisations in JNU have sought immediate withdrawal of the course and requested for necessary corrections.
The optional course on 'Counter Terrorism, Asymmetric Conflicts and Strategies for Cooperation among Major Powers', was recently approved by the JNU's Academic Council. The curriculum asserts that "Jihadi terrorism" is the only form of religious terrorism. The course also made assertions about communist countries for supporting radical Islamic states.
Also Read: College Reopening Live Updates: Check states resuming colleges today
"Such assertions do not meet the academic rigour and nuanced understanding required to develop curricula, and may very well give rise to bigotry and prejudice on the campus," said Fawaz Shaeen, an MPhil student.
Creating enmity between Hindu, Muslim
Another student alleged that the curriculum is an attempt to create enmity between the Hindu and Muslim communities through educational institutions.
"The current JNU course which affiliates terrorism to religion and that too only to Islam is an atrocious and yet another vicious ploy of Hindutva regime which further intensify its dastardly creating it's imagined other enemy which will benefit them in creating binary of Hindu and Muslim (as their enemy)," said Jitendra Suna, member of the Birsa Ambedkar Phule Students' Association at JNU.
Also Read: JNU committee's recommendations "contrary" to NEP 2020, say teachers
Suna further condemned the curriculum for being a tool for "reinstating supremacist ideology" and "terrorise Muslim minority. "It also shows that the current government using educational institutions to advanced their ideology of Brahmanism: an ideology of divide and rule and terrorise Muslim minority in particular and all minorities (including social minorities such as Dalit, Adivasi) in general," he said.
JNU counter-terrorism course
The counter-terrorism course was first introduced in 2018 but it did not get the approval owing to protests by the student community. Waseem RS, part of the Fraternity Movement at JNU, said that the university has made several attempts to "criminalise already vulnerable Muslims".
"In 2018, the administration of Jawaharlal Nehru University (JNU) tried to introduce a course on Islamic Terrorism in the Special Centre for National Security Studies. However, the proposed course was scrapped after the student community protested against it. JNU administration is trying to introduce the same course again in a different form. The course is nothing but a method to criminalize the already vulnerable Muslim community in India," said Waseem.
Also Read: DU Admission 2021: 15 colleges to start new courses adding over 600 seats
Arvind Kumar who has designed the course on counter-terrorism defended the courses before the media saying that it does not target any community and is a purely academic exercise. "How India's experience has been all these decades as a victim of terrorism. The rest of the world has accepted India's predicament. Jihadi Terrorism is a manifestation of the Taliban. This has to be understood. An in-depth study on both global and regional terrorist organisations is needed from academics keeping all the biases away," Kumar told PTI.
Write to us at news@careers360.com
More From Team Careers360