KEAM 2020 seat allotment round 2 announced at cee.kerala.gov.in; check schedule
KEAM 2020 seat allotment round 2 announced at cee.kerala.gov.in; check schedule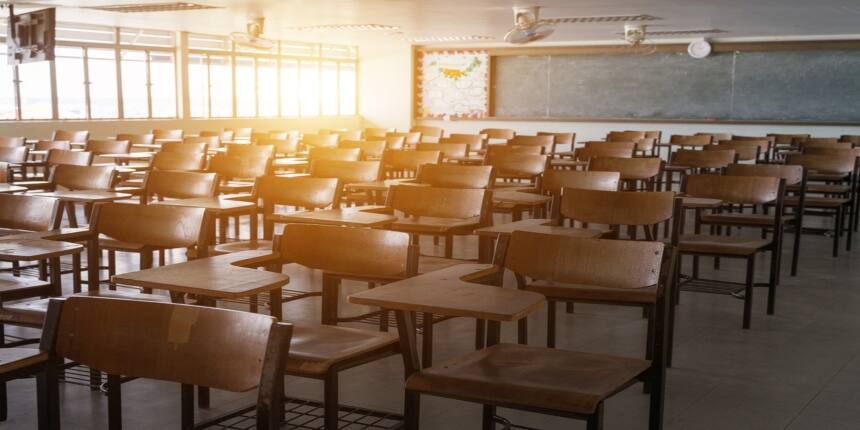 NEW DELHI: The office of Commissioner of Entrance Examinations (CEE) Kerala has released the second round result of KEAM 2020 seat allotment. Candidates can now visit the official website cee.kerala.gov.in and login through the KEAM candidate portal to check their allotment status. Candidates have been allotted to the participating institutes through Centralized Allotment Process (CAP) which is a Single Window System (SWS). Payment of the admission fee can be done by the successful candidates based on courses opted.
Recommended: Know your Admission Chances in Colleges accepting KEAM Score with KEAM College Predictor. Click Here.
Steps to check KEAM 2020 seat allotment status
Go to the official website of KEAM 2020 (cee.kerala.gov.in)

Click on the Candidate Portal

Candidates will have to enter their KEAM application number and password

The access code provided also has to be entered by the candidates.

Click on 'Login'

The allotment status will be displayed on the screen.
The allotment memo has to be downloaded by the candidates for future use. Details such as name, roll number, allotted course, college, category and details of the fee to be paid will be mentioned in the allotment memo. Payment of fee can be done in online mode (netbanking/credit card/debit card) or at any of the Head Post Offices in Kerala. Failure to pay the fee within the stipulated time will result in losing the seat.
Joining Schedule after KEAM Second Seat Allotment
Date

Time - 9.30 am

Time - 1.30 pm

October 27, 2020

1) Civil Engineering (CE)

1) Electronics & Instrumentation (EI)

2) Naval Architecture & Ship Building (SB)

2) Electronics & Communication (EC)

3) Food Technology (FT)

3) Computer Science & Engineering (Cyber Security) CY

4) Bio Technology and Biochemical Engineering(BB)

4) Automobile Engineering (AU)

5) Polymer Engineering (PO)

5) Architecture (Self-financing colleges)

6) Computer science & Engg. (Artificial Intelligence & Machine Learning) CL

October 28, 2020

1) Mechanical Engineering (ME)

1) Bio Medical Engineering (BM)

2) Mechanical Production Engineering (MP)

2) Printing Technology (PT)

3) Bio Technology (BT)

3) Metallurgical and Materials Engineering (MG)

4) Safety & Fire Engineering (FS)

4) Industrial Engineering (IE)

5) Mechanical Engg. Automobile (MA)

5) Applied Electronics (AE)

6) Computer science & Engg.(Artificial Intelligence) CT

7) Artificial Intelligence (AI)

October 30, 2020

1) Electrical & Electronics (EE)

1) B.Tech Dairy Technology (DS)

2) Aeronautical Engineering (AO)

2) Electronics & Bio Medical Engineering (EB)

3) Robotics & Automation (RB)

3) Electrical & Computer Engg. (EL)

4) Mechatronics (MR)

4) Artificial Intelligence & Data Science (AD)

5) B.Tech Agricultural Engineering (AG)

5) Computer Science & Engineering (CS)

October 31, 2020

1) Production Engineering (PE)

Candidates who cannot take admission in the above mentioned dates can take admission on 31.10.2020, up to 4.00 pm after contacting the concerned colleges.

2) Architecture (AR) (Govt. Engineering Colleges only)

3) Chemical Engineering (CH)

4) Information Technology (IT)

5) Instrumentation & Control Engineering (IC)
Write to us at news@careers360.com