KEAM 2021 exam guidelines for COVID positive candidates
KEAM 2021 exam guidelines for COVID positive candidates
The authorities have released special instructions for the candidates who are in quarantine or COVID-19 positive.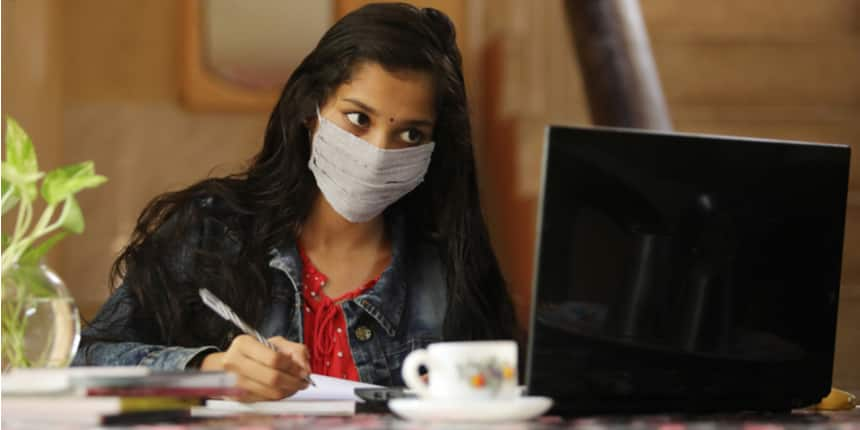 New Delhi: The Commissioner for Entrance Examinations (CEE) has released the KEAM 2021 exam guidelines for the candidates who are COVID-19 positive. Since the KEAM 2021 exam is taking place amid the pandemic, COVID-19 positive candidates or those with symptoms may also attend the entrance exam. However, the authorities have released guidelines to be followed by candidates, parents and officials.
Recommended: Know your Admission Chances in Colleges accepting KEAM Score with KEAM College Predictor. Click Here.
Students are to report their COVID positive/quarantine details on the CEE Covid helpdesk available on the candidate portal at CEE's official website if any. Any update on the COVID positive/quarantine situation should also be updated on the same link. They can also report to the CEE Representative/chief superintendent given on the KEAM 2021 admit card directly.
KEAM 2021 exam guidelines for quarantine candidates
Separate classrooms and sanitation rooms will be provided to those students who are COVID positive/ show excessive temperature during thermal scanning in a way that avoids intermingling with other students.

The students need not sign their attendance instead the invigilators can mark their attendance.

Sanitation rooms are set up for these students in all KEAM 2021 exam centres.

COVID positive students should call commissionaire representatives whose numbers are given on the KEAM 2021 admit card on the day before exams and follow their guidelines.

Students should come in private vehicles arranged by them and strict COVID-19 guidelines will be followed in these exam halls.
Guidelines for candidate's parents
Parents should not enter the KEAM 2021 exam venue. Also, they should ensure that candidates follow all safety protocols.

Parents should ensure that candidates are carrying items such as pens, water, food, masks, and sanitiser.

After dropping candidates in front of the exam centre, they should leave immediately to avoid traffic.

Parents are not permitted to gather in front of the exam centre or nearest park. Crowding in front of the exam centre's gate and violating social distance rules is punishable.

Candidates coming out of the venue after the exam should be picked up from a safe place away from the gate.
Write to us at news@careers360.com.