Kendriya Vidyalayas: The best from the government
Kendriya Vidyalayas: The best from the government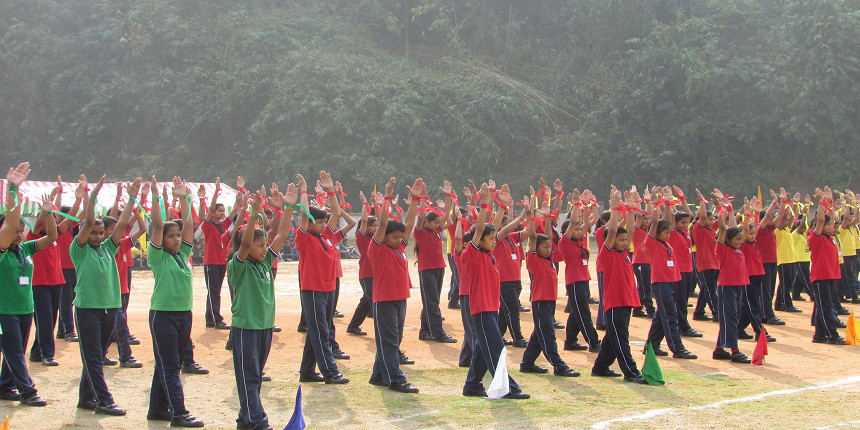 When one talks about the best government schools in the country, the first name that comes to mind is the Kendriya Vidyalayas (KVs), or central schools. The central government directly governs this mammoth chain that, till 2018, ran 1,183 schools with a combined enrolment of 12.54 lakh students. For decades, they have been the best the government system can offer in schooling.

Schools for government employees
The Kendriya Vidyalayas were established in 1963 with the sole purpose of offering quality education to the children of transferable central government employees, including those in the defence and paramilitary services. The chain began with about 20 schools over five decades ago. Now, there are KVs in Kathmandu, Moscow and even Tehran.
The schools are run by the Kendriya Vidyalaya Sangathan (KVS), an autonomous organisation under the Ministry of Human Resource Development and are considered some of the best public schools in the country. Around 95% examinees from these schools passed the Class 10 and 12 board exams for the past five years – a significantly better pass-percentage than the average of 82% for all schools affiliated to the board in the same period.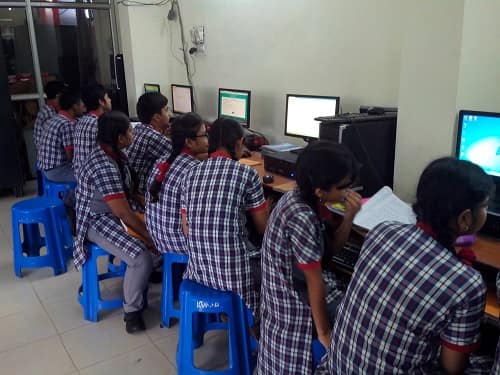 Their reputation attracts even those not on the central government or armed forces' payroll. The cost is also a factor. The KVs are cheaper than most popular private schools and some sub-par ones as well. The basic fee for secondary school students (Classes 9 and beyond) does not rise above Rs. 500 per month.To cater to the huge demand, the government decided to start a second shift in some of the schools from 2004-'05. At present, 66 KVs are running in double shift. Schools teaching children from border or disturbed areas such as Ladakh, Kargil, the north eastern states, Himachal Pradesh, Chhattisgarh and Jharkhand also include hostels.
Training and tech connect
Set up to cater to the families of government officials Kendriya Vidyalayas are better resourced than most government schools. According to the Delhi-based non-profit, Centre for Budget and Governance Accountability's 2016 fact-sheet Public Financing of School Education in India, the Central Government spent Rs. 32,698 per KV student in 2015-'16, significantly more than most state-run public school systems in the country. More generous funding has allowed the system to keep pace with some of the developments in the school education sector, especially in the domain of technology. "We are planning to introduce teaching through Tablets PCs on a pilot basis. If it improves learning, we might scale up. In last five-six years, we have created a lot of e-classrooms with interactive boards, visualisers and projectors," says Santosh Kumar Mall, commissioner, KVS.
It has also started a "Back to Basics" programme in which teachers focus more on learning than exam scores. The organisation also has a robust recruitment process and regularly sends its teachers for in-service training. For example, some economics teachers have been trained at the National Institute of Financial Management and HC Verma, retired professor from Indian Institute of Technology, Kanpur, was enlisted to help physics teachers.

Instilling scientific temper in students
To incite curiosity and kindle the spirit of research among students, the Sangathan started the Jigyasa scheme one-and-a-half years ago. A collaboration with the government-run Council of Scientific and Industrial Research, the scheme will connect the council's 37 laboratories with over 350 KVs teaching over one lakh students. "Nearly 60,000 students have visited the labs already and been exposed to the cutting-edge research being conducted there," said Mall. "Through interactions between the students and scientists, we are trying to inculcate scientific temper and a spirit of enquiry in the young minds and make them consider a career in scientific research."
To expose students to the latest technological developments, the E-Prajna project has been launched on pilot basis. As part of the project, 5,000 Tablet PCs with preloaded e-content on their course work have been distributed among Class 8 students and their teachers at 25 Kendriya Vidyalayas, one in each region. The idea is to equip students to explore on their own to the extent possible. Sangathan officials say this will help students learn fast, retain what they have discovered and express effectively.

FAST Facts
Total Number of KVs (Including 3 abroad): 1,183
Total Number of Students: 12,54,922
Boys: 6,93,943 (55.30%)
Girls: 5,60,979 (44.70%)
Student-Teacher Ratio: 28:1

INTERVIEW
How India's top public schools are keeping pace with change, in addition to learning outcomes and test scores, Indian schools must focus on skills education and sports, Santosh Kumar Mall, Commissioner, Kendriya Vidyalaya Sangathan, tells Abhay Anand…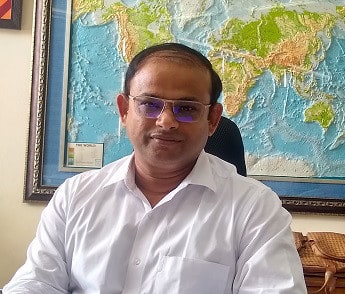 Q. The CBSE is launching an artificial intelligence curriculum in schools and digital re-skilling for teachers. How will the Sangathan take this initiative forward?A. The Kendriya Vidyalaya Sangathan already has very robust IT infrastructure in place. We have around 70,000 computer systems. Of our 30,000 classrooms, 12,380 are e-classrooms with all modern ICT equipment for teaching children.
So we have the basic requirements in place to teach AI-related subjects. We also run the largest number of Atal Tinkering Labs (ATL) in the country – there are around 500 in our schools and more will be added.

Q. This will also require training of teachers?
A. When the CBSE was planning to introduce AI curriculum, we had given our feedback on how we would implement it. Our teachers will be trained through our training partners and also CBSE. Our teachers are trained every year in the latest developments in teaching-learning processes as a matter of course. Training will not be an issue.

Q. Results of the Kendriya Vidyalayas have improved a lot. How was this achieved?
A. In the past few years our result has seen a quantum jump. As far as the Class 12 result is concerned, four years ago, it was around 94%. Now it is 99%. I think there are several factors behind this significant jump. First, we have motivated school principals and teachers (effectively).
We have linked transfer of school principals to their performance. A principal whose school is giving good result (in board exams) gets to choose his posting and better assignments. Sometimes, we have to be strict and move people out of their comfort zones. This merit-based transfer has done wonders.
We also organised remedial classes during vacations for students who were struggling. Some schools even organised study camps during the course of which students of Classes 10 and 12 stayed on campus with their teachers.
We provide revision material to students and develop study material based on the feedback from experts. But the most important factor is engagement with parents. Teachers visit children at their homes and meet their parents if there are problems.
Q. How have the KVs managed to focus on the overall development of children?
A. The KVs were established primarily to provide uninterrupted education to children of central government employees. But they were also envisioned as pace-setting institutions, to act as laboratories. The idea was that other schools could look up to KVs and learn about their good practices.
Also, India is joining the Programme for International Student Assessment (PISA) again in 2021. The KVS will be the national option in PISA 2021. This will bring a paradigm shift as the PISA questions are not oriented towards rote-learning. The CBSE has decided to change their question pattern slowly, bringing it in line with PISA.

Q. What are some of the critical points in the draft National Education Policy on school education?
A. The most important aspect has been the emphasis on teacher education. If we want highly motivated teachers, we have to empower them. There are very good suggestions on curriculum redevelopment as well.

Q. It also talks about ill-effects of the coaching culture...
A. I think it's a kind of torture for students to go for coaching after school hours. If a child has spent six-seven hours in school and has done a few hours of self-study, it should be sufficient. I think this scenario would change once the curriculum redesigning is completed by the National Council of Educational Research and Training.

Q. Outside the domain of exams and assessments, what other changes do Indian schools need?
A. We need more focus on skill education at the school level. We also need to improve our teacher-student ratio. It is 1:27 right now, but it is 1:18 in developed nations. Focus on sports and extracurricular activities must also increase.
Write to us at news@careers360.com.
Stay updated with latest Education News