"Key drivers for improved educational outcomes are teachers"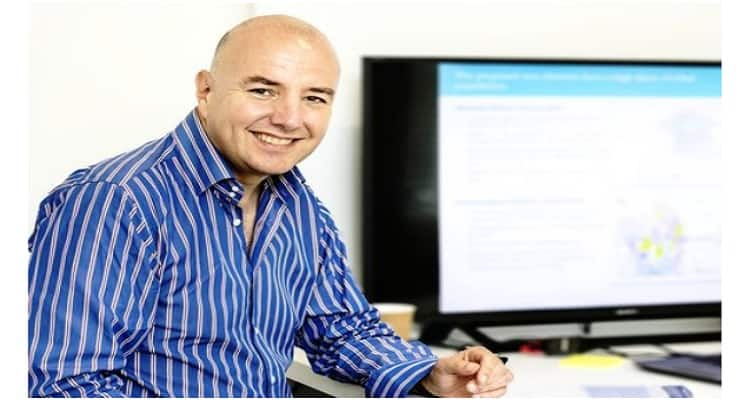 Steve Cutts, CEO, Reach To Teach, who has served as the Assistant Secretary-General to the United Nations speaks about various challenges in the school education sector in India and how his organisation is bridging the gap between teacher and students...

Q. Kindly elaborate the objective of Reach to Teach in India, how is it helping the children?
A. Reach to Teach is about improving the foundational education in India amongst the primary school children. Foundation education in-terms of providing them with literacy as we making them enjoy and embrace lifelong learning and gain skills, to learn throughout their life.
We work in a number of ways and we believe that key drivers for improved educational outcomes are 'teachers'. Teachers, who understand how to build positive learning relationships in the classroom with the children and school leadership which is vitally important. This is the reason we work very closely with the teachers.
We also work with the communities, regular attendance of children is a major factor and we have been very very successful in that area. In the schools where we are working, we get over 90 per cent attendance of children.
The last thing is the community ownership of education, it really takes a whole community to educate a child. We work with the community to embrace education and help schools to work with the community in all sort of ways. We have attendance champions, we have community facilitator. We have been working as the learning facilitator, co-teaching in the classroom, we work alongside the government school teacher.
So far we have worked with some 300 school teachers in three districts within Gujarat. Now, we are planning to expand our work to other parts of Gujarat.

Q. Do you mean to say Reach to Teach people are working alongside the regular teachers of the School, how is it being done?
A. We have some 300 teachers who sit inside the classroom, we call them learning facilitator to demonstrate with practice, to support the regular teachers in their teaching and learning.

Q. Do you also provide some kind of teacher training to school teachers?
A. We work with them directly, we do provide training and moving forward we are planning to do more direct training of the government school teachers. We are working with the Gujarat Government and will be soon signing a MoU to formalise the process and we will be providing specialised training.

Q. At which level of school education your organisation is working right now, it is primary, middle or tertiary or all three levels?
A. Right now we are working with only primary schools, we are working very much at the basic level of education. We are encouraging life-long learning.

Q. For how long you have been working in Gujarat on this particular Project?
A. On this project, we have been working for the past three years.

Q. How has been the response of the past three years, could you highlight some of the achievements?
A. I would like to highlight the fact that when it comes to the attendance of children in schools, it has improved and nearly 84 per cent of children are making one standard increase within one year, which I think is a good sign.

Q. You have been associated with the UN for a long time, how do look at India vis-a-vis other nations when it comes to improving access to education for children?
A. I think India is not doing very good when compared to nations having a similar economic condition but, yes what I see is a very strong determination to improve in that area. I think the Gujarat Government is very open and co-operative and recognising the value we can add.

Q. based on your past three years of working in Gujarat, which all are the areas that government schools in particular needs to improve upon for better outcome?
A. We feel that the government teachers need to embrace the sense of creating a more people-centred learning environment in the classroom. One where children recognise the name, more eye contact, those relational building blocks make such a big difference to children's educational outcomes.

Q. How do you look at the role of technology, ICT products in the delivery of education?
A. I think ICT products are very helpful in schools but one problem I have seen not only in India but across the globe is that technology is placed inside the schools without any training or guidance, without any holistic approach and thus it is of no use in that case. We see computers held up in classrooms, or in head teachers office, it is important for people to see innovation as something much more than technology, it is something which improves the learning environment.

It can be a great multiplier, we are currently using it in a more efficient and effective manner, we are recording pupil attendance, pupil outcomes.
However, we believe that it is the interaction between the teacher and the learner which is the foundation of good education, technology can help in that but it cannot replace it.
Q. Are you also using some kind of educational aids inside the classrooms through your teachers?
A. Yes, we are doing. What we have done is that we have developed a number of tool-kits and they address a number of things, some focus on the entire learning system some are focused on specific problems.
Q. Right now you are working in three districts of Gujarat, what are your plans to scale things?
A. The programme of co-teachers inside the classroom can be very attractive going forward, it is slightly expensive so we are looking at teacher training directly or working with the community directly. We are looking to expand this programme to other parts of Gujarat as well as other parts of India.
We need to actually show the data, impact on learning outcomes to approach other states.
Q. Will you be working at the primary school level or looking to expand to the middle and secondary level of education as well?
A. We would like to stay within the primary education space, if you look at our DNA we working in the rural areas, with the marginalised community. We also work at the primary level because we believe that if the baseline is well established with children, you really set them up for higher levels of education.
---
Follow us for the latest education news on colleges and universities, admission, courses, exams, schools, research, NEP and education policies and more..
To get in touch, write to us at news@careers360.com.