Leading Universities partner with LittleMore Innovation Labs to conduct Paperless Digital Examinations
Leading Universities partner with LittleMore Innovation Labs to conduct Paperless Digital Examinations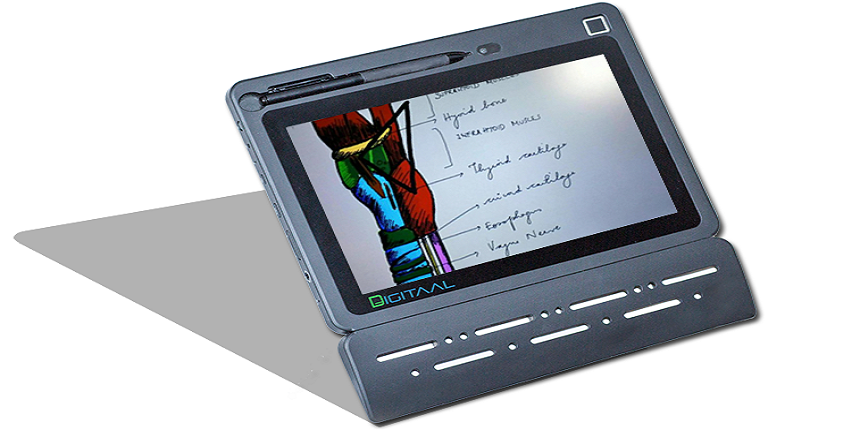 NEW DELHI, JUNE 18: LittleMore Innovation (LMI) Labs have partnered with leading Universities like Manipal University, IIIT-B, REVA University, NIMHANS and many more to transform the examinations process by enabling end-to-end paperless examinations.
Their product, DigiTaal, is a paperless Examination solution that is supported by a secure ecosystem PEXA, and a purpose-built device for writing examination (DigiTaal) which enables universities to conduct descriptive exams. LMI has conducted more than 1.5 Million paperless digital examinations with zero loss of data and saved 20 Million sheets of paper with its partner Universities.
The switch to Digital examinations has helped its partnering Universities to eliminate:
Question paper leakage.
Curb other malpractices during examinations.
Candidate impersonation.
Disputes over evaluation and reassessment and a lot more
With a full-fledged development centre based in Chennai, LittleMore Innovations (LMI) is working on making the examination process easier and more efficient in both developing and developed nations. LittleMore Innovations (LMI) aims to reduce the consumption rate of paper by targeting one of the largest sectors in India and the World – Education. The per capita consumption of paper in India amounts to over 13 KG a year. DigiTaal is a Scalable, secure answer to this problem.
Stay updated with latest Education News
More From Team Careers360