Madhya Pradesh develops online system for distribution of school textbooks
Madhya Pradesh develops online system for distribution of school textbooks
Madhya Pradesh's school education department's book-tracking system is based on geotagging technology.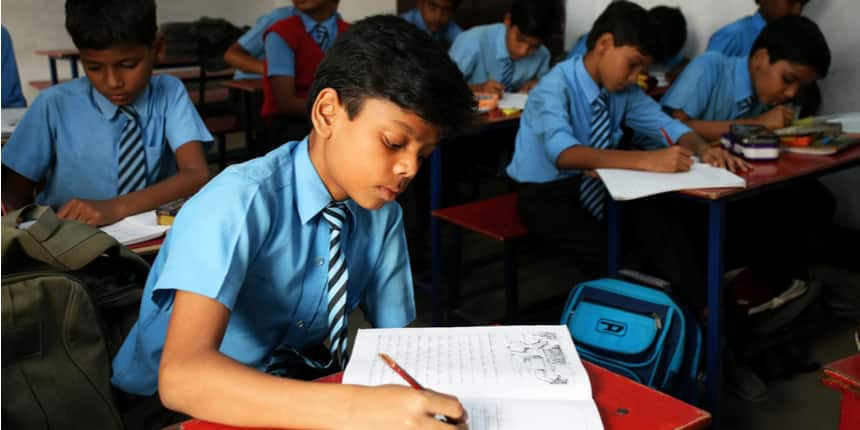 NEW DELHI: The school education department in Madhya Pradesh developed an online book distribution system for government schools based on geo tagging technology. This will allow easy tracking and tagging of books and make the process of distribution of books easier. With this system, after printing from the Text Book Corporation, the tracking of books can be done on the online app till distribution to the children at the school level.
The director of State Teaching Centre Dhanraju said that,"Madhya Pradesh is the first state to offer a completely transparent and online system of textbooks with geo tagging techniques."
"This foreign and paperless system, arrangements for geo-tagging and pinning have been kept at various levels and that in the current session, more than three crore 27 lakh textbooks have been obtained from the block office from Class 1 to Class 8" he said.
स्कूलों की पाठ्य पुस्तक वितरण व्यवस्था हुई ऑनलाइन

-जियो टैग तकनीक आधारित होगा पुस्तकों का ट्रैकिंग ऐप

- वर्तमान सत्र में लगभग 3 करोड़ 55 लाख पुस्तकें होगी वितरित

Read More: https://t.co/SXBBOGps5Z pic.twitter.com/YcLN3wVyMX

— School Education Department, MP (@schooledump) August 25, 2021
More than 94,000 students have been reached till date. Headmasters will distribute books in the name of children enrolled in their schools through the application.
Tracking, geotagging of books
The depot of the Text Book Corporation will receive an alert through a mobile application when the books are being distributed to the students. Similarly the students will also get a receipt when they receive the books. After receiving the books, the officer will send the acknowledgement of the challan to the textbook corporation through the mobile app itself.
All information regarding the order numbers of the books will be available on the mobile app which includes order number of books for children or schools, subject wise books received and remaining number of books. School wise online dispatch order will be maintained by the block coordinator of the books received at the development block level according to the name of the schools falling under his block.
If there is new enrollment after the book distribution in the school, then the mobile app will alert that the distribution of the new child's book is still pending. Similarly, if there is less enrollment in any class, then the extra books received can be returned by the principal teacher through the app itself.
Write to us at news@careers360.com.
More From Abhijit Srivastava