Madras HC issues notice on plea challenging transfer of education to concurrent list: Report
Madras HC issues notice on plea challenging transfer of education to concurrent list: Report
Madras High Court has ordered the State, Central governments to reply on shifting the subject of Education from the state list to the concurrent list in the Constitution.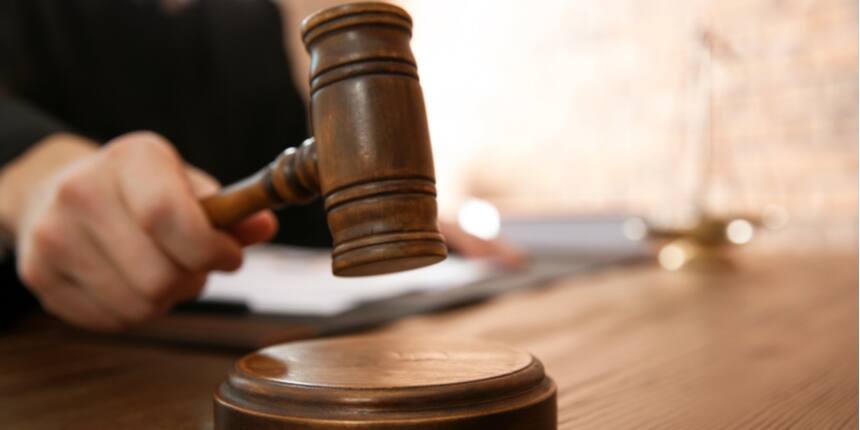 NEW DELHI: The Madras High Court has issued a notice to the Central Government on a plea that challenges the constitutional amendment wherein the subject 'Education' has been transferred from the state list to the concurrent list, as per a Live Law report.
The petition says that deleting 'Education' from the state list and transferring it to the concurrent list violates the federalism which forms a part of the basic structure of the constitution, the report said.
The report observed that the plea was filed while the Tamil Nadu government passed a bill exempting the state from the NEET exam.
Also Read | JEE Main Result 2021: Check category-wise cut-offs
A Bench of Chief Justice Sanjib Banerjee and Justice P D Audikesavalu have included the state government also and asked both the central and state governments to file their counter response within eight weeks, as per the report. The bench will hear the matter after 10 weeks.
Aram Seyya Virumbu Trust, through its representative Ezhilan Naganathan, an MLA of the DMK party, has filed the petition.
"The 42nd amendment, to the extent it took away the exclusive executive or legislative right of the States and made their status subordinate to the Union government's executive/legislative powers, is ... violative of the basic structure of federalism and is liable to be struck down," the petition said, as per the report.
The plea further stated that the original constitution had given the power to the state in all aspects of education including the content, medium of instruction, curriculum, and procedure of admission. Only the matter of coordination and maintenance of standards in the higher education was in the hands of the central government, the report said.
Also Read | Engineer's Day 2021: How IITs are celebrating the day, other details
However, the constitutional amendment, the "education, including technical education, medical education and universities subject to the provisions of entries 63, 64, 65 and 66 of List I; vocational and technical training of labour" has been moved to the concurrent list.
The petitioner also added that implementation of the National Education Policy (NEP) 2020 will take away the autonomy of the states in the education field and will pose a threat to federalism.
Write to us at news@careers360.com.
More From Vagisha Kaushik