Maharashtra HSC Exams 2021: Students demand cancellation
Maharashtra HSC Exams 2021: Students demand cancellation
Maharashtra HSC board exams 2021 have been postponed. However, students demand the cancellation of Maharashtra HSC exams due to the prevailing COVID-19 situation.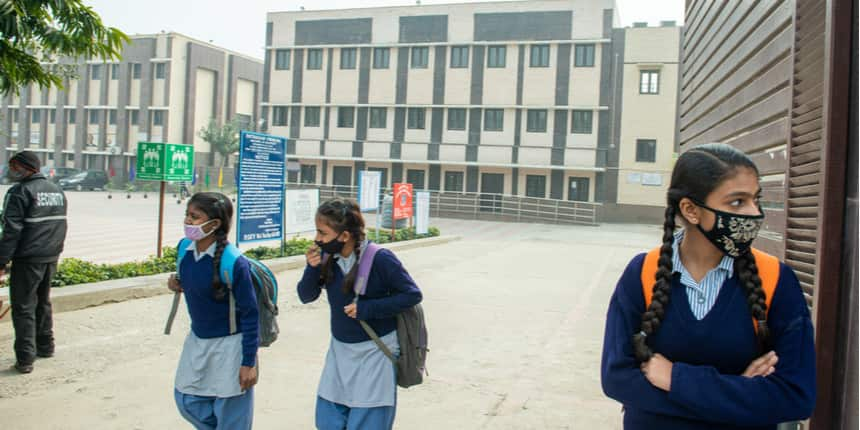 NEW DELHI: Maharashtra Education Minister Varsha Gaikwad postponed the Maharashtra HSC exams 2021 due to a surge in COVID-19 cases in the state. The board decided that the Maharashtra HSC exam date 2021 will fall in the last week of May 2021. However, students took to Twitter to demand the cancellation of Maharashtra HSC board exams in the wake of rising COVID-19 cases.
ALERT XII Board exams over? Start and Submit APPLICATIONS to TOP colleges HERE
The education minister, Varsha Gaikwad, said, "We're closely monitoring the health situation. Fresh dates for these exams will be announced accordingly. The decision is the outcome of consultations with various stakeholders-students, teachers, parents, elected representatives from across parties, academicians and tech giants- in the wake of rising coronavirus cases."
Will HSC board exams be cancelled in 2021?
Students are opposing the idea of conducting the HSC exams in the ongoing COVID-19 pandemic situation and requesting the board to cancel the exams. Some students are saying that conducting exams in the present situation can risk the bright future of Maharashtra.
Hon Chief minister @CMOMaharashtra please Cancel HSC 2021 Exam as it can become an Hotspot for Covid and The Bright future of Maharashtra might be in a Danger.
Students Giving 12th will be the Future Doctor, Enginner, CA, IAS and e.t.c please take these into consideration

— Mohammad Irfan Mondal (@Mohamma11758359) April 21, 2021
On April 21, 2021, Gaikwad cancelled the Maharashtra SSC exams. In addition to this, several boards including CBSE, ICSE, and other state boards have also cancelled Class 10 board exams this year. The education minister of Maharashtra intimated the students that the revised dates for Class 12 exams will be announced soon. However, Class 12 students and politicians are demanding the cancellation of HSC board exams in the prevailing situation.
#icseboardexams2021 #कोरोना_काल_देश_बेहाल #cancelcbseboards2021 #ssc #hsc

ICSE also canceled board exams,
And here our maharashtra government wants to conduct OFFLINE exam 🙄
Where the covid cases are increasing rapidly
Around 10% of world covid cases are in maharashtra 😢 pic.twitter.com/uFFOLehMOI

— cancelboardexams2021 (@boardexam2021) April 20, 2021
India reported its biggest spike of nearly 300,000 fresh COVID-19 cases on April 21, 2021, according to the Ministry of Health and Family Welfare. It is advised to take precautionary measures and wear a mask for avoiding the spread of Coronavirus.
Write to us at news@careers360.com.