Make students employable for jobs of the time, ensure professional courses in Tamil: Tamil Nadu Governor
Addressing a conference of VCs of state and private universities in TN, Governor said he had written a letter to private universities to take lead in translating textbooks in regional language.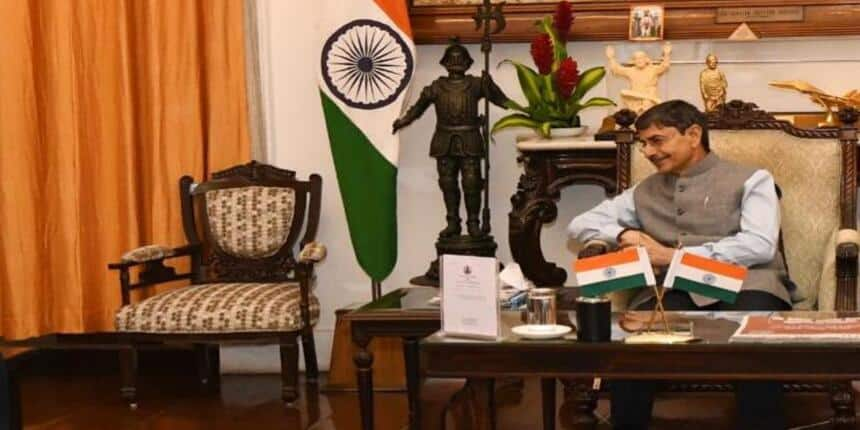 UDHAGAMANDALAM (TN): Stressing the need for universities to groom the students to make them employable for jobs in the present day context, Tamil Nadu Governor R N Ravi on Monday said the varsities should imbue the core elements of the National Education Policy (NEP), which is aimed at preparing the youth for the future.
The students should be imparted skills and encouraged to learn in their regional languages, he said and called upon the people to overcome their fixation on English, especially that one could become an engineer or doctor only when one learnt English.
Addressing a conference of Vice-Chancellors of state and private universities in Tamil Nadu at the Raj Bhavan here, the Governor said he had written a letter to private universities to take the lead in translating the textbooks in the regional language.
Also Read | SSC multitasking (non-technical) staff exam to be conducted in 13 regional languages as well: Jitendra Singh
"The fact is you must have the responsibility to produce textbooks in science and technology and in all disciplines of higher education. The mindset that you cannot be a doctor or an engineer without English has to go out," he said.
"We somehow have so much attachment to English. We must rid ourselves of the slavish mentality. We have to create sufficient number of books in science and technology in Tamil in a time-bound manner," Ravi said.
Educationists should also be conscious of the global situation which is heavily impacting the geo-economic environment, he added. Many are aware that a student graduating in humanities has a very very bleak job prospects.
"What will they do? where do they go? We have to think about them because their number is very large. Here comes the prospect of multi-disciplinary teaching... this will enable the graduates to look for a job that meets the need and demands of the time," Ravi said.
Imparting skills, encouraging the students to be adept in multi-disciplines and learning in one's mother tongue are the core elements of the NEP. How to impart education, which is available to the times, how to impart skills, and giving the student an opportunity for a job in the market, are among the features of the NEP, the Governor said.
Also Read | Make best use of technology, Tamil Nadu Governor RN Ravi tells students
On the concern on language, he said Prime Minister Narendra Modi ensured that the NEP encourages students not comfortable with English but are very comfortable in their mother tongue to pursue education in their regional language.
"Our youth are moving to humanities and other disciplines due to their discomfort over English language. If we translate the science and technology textbooks into Tamil, then the youth would be in a position to pursue professional courses," Ravi claimed.
Tamil Nadu's gross enrollment ratio is almost double the national average but the basic education is not able to meet the needs and demands of the time today. As a result, the youth are not getting the jobs commensurate with their degrees, he said.
"Today the situation is somewhat anomalous. Our polytechnic students are getting better jobs and have better prospects than our engineers, who settle down to blue collar jobs," Ravi said.
Many engineering graduates or post graduates ended up teaching in colleges for Rs 15,000 or 20,000 a month and this certainly cannot be called a dignified livelihood as it impacted the overall productivity. There was a steady decline in our human resource due to inability to ensure education, which is aligned with the needs and demands of the time.
"We have to think over this seriously because the youth are not getting education appropriate to the times. This is affecting their life, the growth of the state and country. As chancellor and vice chancellors we cannot escape our responsibilities," he said.
---
Follow us for the latest education news on colleges and universities, admission, courses, exams, schools, research, NEP and education policies and more..
To get in touch, write to us at news@careers360.com.
More From Press Trust of India