How 'professors of practice' helped shape management education
A new concept for regular universities, industry experts have formed an integral part of PGDM, MBA courses at business schools for years.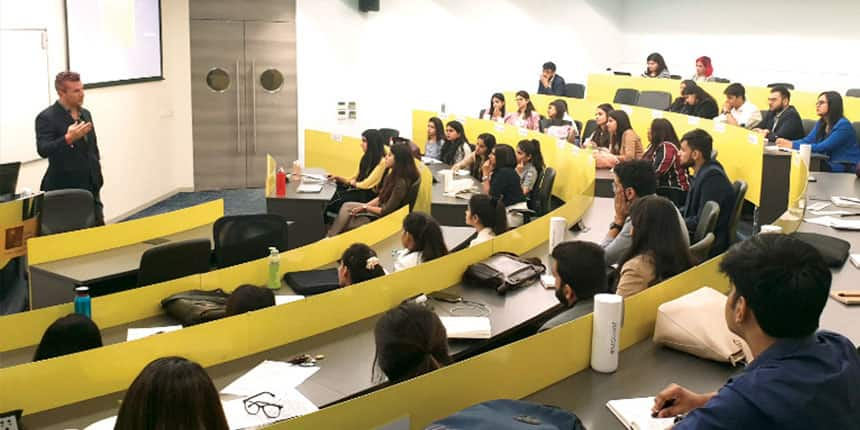 NEW DELHI: Universities worldwide are adapting to the demand for relevant, real-world, industry-based training. Poor employability because of a skill-gap among Indian graduates has been a long-standing concern.
The University Grants Commission's (UGC) guidelines for bringing in 'professors of practice' are aimed at closing this gap by making it easier to appoint industry experts across higher educational institutions.
However, technical institutions, especially business schools, started engaging industry experts long ago. Those with major contributions in their fields and who run businesses, are roped in to provide industry insights usually not available in books or the course content. Hired on short-term contracts, they are involved to varying degrees – co-teaching a course, designing and tweaking curriculum, career counselling and placements.
UGC's professors of practice
The UGC regulations expand the existing practice beyond just professional courses, encouraging universities to bring in experts to enhance everyday learning. Any distinguished professional in any field – even one without a PhD – can be eligible for appointment as faculty in any college or university in India. These teachers will be designated "professors
of practice".
The guidelines, yet to be implemented on a large scale, have also relaxed certain prerequisites for teaching in higher education and extended the maximum contract period to three years.
Industry experience in MBA
So far, B-Schools have framed their own policies for hiring industry experts and the UGC has drawn from them. For instance, apart from industry expertise, SP Jain School of Global Management also emphasises on student-teacher rapport and communication skills. "We have an internal policy consisting of the three Cs— 'content' based on relevant industry knowledge and skills; 'communication' for ability to articulate thoughts; and 'connect' which means an emotional rapport with students. Industry experts with these three qualities are brought on board," said Christopher Abraham, CEO and head of the Dubai campus of SP Jain School of Global Management.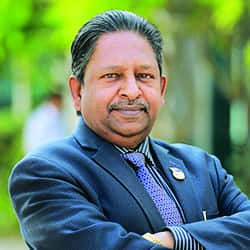 Christopher Abraham, head of Dubai campus of SP Jain School of Global Management"As a policy [adopted] at the time of our inception in 2003, we decided to utilise the expertise and practical knowledge of industry professionals to teach courses. These are highly-placed professionals in different disciplines – finance, marketing, consulting, supply chain and other related business areas. Over the years, this initiative has helped us improve the students' knowledge and skills from a practical perspective,"he added.
Meanwhile, School of Management, BML Munjal University, engages veterans with passion for academics" for different durations and objectives. "We have a few full-time industry experts who have transitioned into academics and we also invite experts to deliver courses on a visiting basis," said the dean, Jaskiran Arora. Such faculty have over 25 years of experience and have held senior positions in international and domestic companies. They teach niche courses like bringing ideas to market and strategy, managing financial resources, business valuation, mergers and equity and private equity.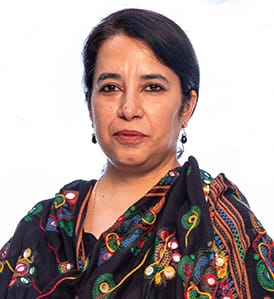 Jaskiran Arora, dean, School of Management, BML Munjal University
"We look for veterans from the discipline in the industry who are passionate about academics. Giving a one-hour lecture on what is happening in the business is very different from co-creating a complete 30-hour course with the academic fraternity. The latter requires commitment and zeal. Industry experts bring a lot of value to the table but have time constraints and may not be comfortable with setting exam papers and assessing the attainment of learning outcomes," said Arora.
Narsee Monjee Institute of Management Studies (NMIMS) Mumbai, has industry experts who have turned into full-time teachers after obtaining PhD degrees. "At NMIMS, we have… a good number of faculty with significant industry experience. We have full-time professors who have rich experience in the FMCG [fast moving consumer goods] industry, credit rating agencies, and the corporate finance domain," Prashant Mishra, dean, school of business management, NMIMS. "Some of them have been chief financial officers of companies and they were passionate about teaching and thus completed PhD."
Beyond the MBA syllabus
Having industry leaders in the classrooms is key to keeping students abreast of changes and challenges in the industry. Anshumali Saxena, after years in marketing, was appointed to teach specific modules to management students in Delhi University colleges. Since 2005, he has taught in several DU colleges and private management institutions, all the while running his marketing and business consultancy firm. He has been a visiting faculty at Sri Guru Gobind Singh College of Commerce (DU) and Indira Gandhi Delhi Technical University for Women; and guest faculty at institutions like Shaheed Sukhdev College of Business Studies, DU's Cluster Innovation Centre and Ambedkar University.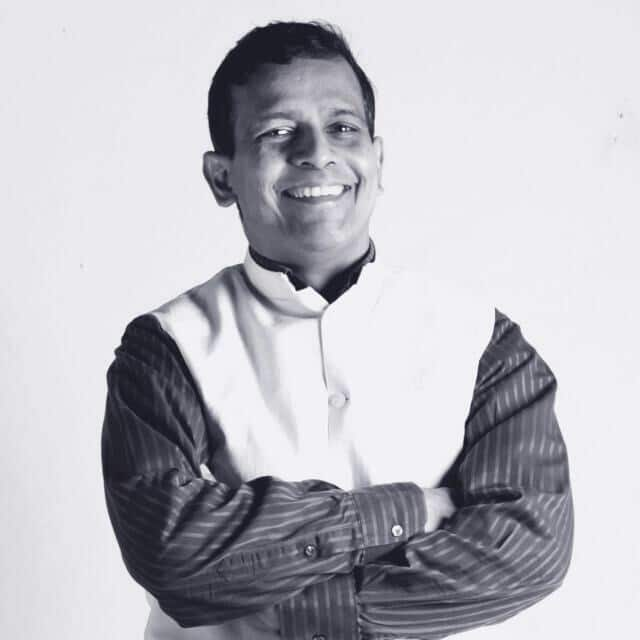 Anshumali Saxena, an industry expert, has been teaching in DU since 2015
"When you teach students Facebook social media marketing, you tell them what is happening outside as it happened yesterday. Even beyond professional courses, students want to end up in a profession and they require information on what is happening in the real world, as and when it happens," said Saxena. Going beyond the prescribed syllabus, Saxena said, industry experts prepare students for handling real-life situations.
The India Skills Report 2022 attributes the widening skill gap in Indian higher education as the major reason for rising unemployment. Among the 8 million graduates, every year only 50,000 were equipped with 'future skills'.
"I am not teaching students to just write their final examinations, rather for an examination called life. When they sit for an interview, they will be asked what they can do for the company which depends on what the student has done while learning. Internships and knowing what is happening outside the classroom are very critical for landing a job," explained Saxena. "Because I am an industry professional, I tweak [the syllabus] to include new examples…A full-time academic or teacher, teaching for the past 10 years, has been working in a silo. His connectivity to the external world is limited. Out in the world, you are trained to deliver success and not just an answer to a question."
Abraham from SP Jain agreed. "Industry experts can engage students by posing real-time problems and evaluating how they provide solutions…They bring real-life industry experience, and this can significantly change the way students understand complex business issues and problems," he said.
"Insights from industry expedite the process of construction of knowledge for all," said Arora. "A forensic auditor speaking to psychology students on motivations of perpetrators to commit fraud, will surely enthuse students and make them connect the dots. While academia is able to bring in a more structured approach on the background, history and upcoming trends as captured by researchers, industry is able to provide greater depth and weight on why a concept is important."
However, engagement of industry experts has remained limited to only a few courses and completely absent from most general studies courses. That is likely to change, said Mishra. "There have been hesitations in engaging such professors of practice because while you invested in such resources, you were not able to utilise their presence in your accreditation or in your rankings which acted as a deterrent. Earlier UGC and other regulatory bodies counted teachers in a particular way through specified regulations which constrained hiring such resources against full time positions. Now, with the barrier gone, more educational institutions will be encouraged to appoint industry experts," he explained.
Teaching to framing curriculum
The NMIMS hires industry professionals as "digital faculty, guest lecturers, or adjunct faculty"; they may teach specific topics or modules or full courses. The academic staff and professional experts work together.
"For instance, I am teaching a course on marketing and my course content is 80 percent research inputs, core concepts, and rigorous framework application. Now I want two or three practitioners to talk to my students about a particular theme. They teach a class or two and then my job is to integrate and weave them into one narrative and conclude the course," explained Mishra. NMIMS has visiting faculty who "deliver one or two sessions based on their expertise as part of the course", he said. Adjunct professors are "full-time" but on a limited contract and teach a specific number of courses in a year. "For instance, someone who is in equity analysis or trade or a CFO in a company may be offered a contract to teach two courses on corporate finance or advanced investment portfolio analysis and such," said Mishra.
Not just teaching, industry experts also sit on curriculum boards, curate custom course material and facilitate placements. "A newly-established college hires an industry expert for the first few batches. They conduct classes and also change the syllabus," said Saxena. "Ten years ago, I was also involved in changing syllabus and creating a custom course for marketing students."
---
Follow us for the latest education news on colleges and universities, admission, courses, exams, schools, research, NEP and education policies and more..
To get in touch, write to us at news@careers360.com.
Know More About
Rating
5.0/5
Download Brochure