Pondicherry University sees 'huge response' to MBA in Fintech
Pondicherry University sees 'huge response' to MBA in Fintech
Pondicherry University is the first public university to offer an MBA in fintech. Its department of banking technology started in 2005-'06.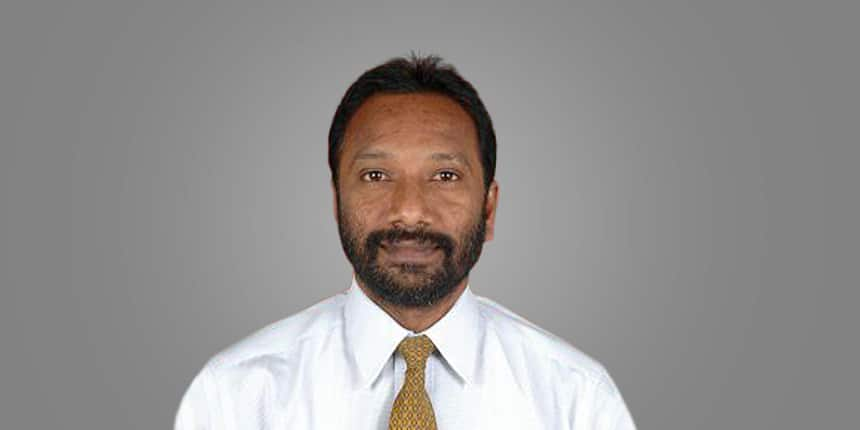 Sanjay
|
Nov 16, 2022 - 11:34 a.m. IST
NEW DELHI: The department of banking technology of Pondicherry University started offering a specialised MBA in banking technology as early as 2005-'06. In 2019-20, it launched an MBA in financial technology (MBA Fintech), the first public university to offer such a specialisation.
Latest: Top UGC Approved Colleges for Online MBA. Download List
Recommended: Best Online MBA Courses by Top Universities. Download Here
Don't Miss: 400+ Top Ranked Colleges in India with Ranks, Fees, Placement. See Here
The aim was to provide "ready-to-use" human resources for the finance services sector, said V Mariappan, professor and head of department. In an interview with Careers360, he spoke about the programme and the opportunities it makes available to students.
Q. Please tell us more about the programme.
Pondicherry University is the only public university offering MBA in financial technology. The programme was started with an intake of 40 in 2019-20 and increased to 60 in the next year due to growing demand. We have kept it 60 in the current year 2022-23 too. We are witnessing a huge response for this course. For this year's admission, we have received 900 applications since registration started on October 5, 2022.
This is a two-year full-time programme and includes an internship with banking, financial services and insurance (BFSI) companies. The total fee is around Rs 1.50 lakh. We have good industry support for this course and have collaborated with the Engineering Staff College of India (ESCI), National Stock Exchange (NSE) and National Institute of Securities Markets (NISM) for practical exposure and knowledge.
Q. Why was there a 15-year gap between the launches of MBA in banking technology and MBA in fintech? Don't the two overlap?
The department of banking technology came into existence in 2005-06 as an interdisciplinary department under University Grants Commission (UGC)'s innovative interdisciplinary scheme. The department offers two MBA programmes — MBA in banking technology started 16 years ago, and MBA in financial technology from 2019-20. The second was launched with a view to expand the scope to technology beyond banking and absorb the technological developments in the larger finance domain. There is no overlap between the two; they complement each other.
In recent years, technology has been used very extensively in banking and finance. Therefore, we started offering MBA in banking technology. We added MBA in financial technology since the banking and finance sector started using a lot of fintech products and services to complement ancillary and support services. We brainstormed about this development and found a great scope for MBA in financial technology. We designed the programme with the support of industry experts.
It is also observed that the government wants to create a currency-less monetary system in India where people will use digital technology for all financial needs. Our MBA fintech programme supports the government's initiative by supplying required manpower.
Also Read | MBA Admissions via IIFT, SNAP, MAT: 5 easy MBA entrance exams that you can consider
Q. Are there other private or public universities offering this course?
When we started the department, nobody else in the country offered such an interdisciplinary programme. Pondicherry University's MBA fintech programme is also an outcome of our ability to foresee the industry development and demand for manpower.
Today, fintech is extensively used in card management, stock market operations and other support services offered by banks' bill desks etc. We closely watched these developments and analysed the new business models and processes to understand what is in store. We developed our unique courses after observing the industry closely. We realised that the MBA in financial technology will complement our MBA in banking technology. It is our indigenous programme designed and developed with the help of internal expertise and consultation with industry. Now, a few private institutions have started this course and other public institutions are planning.
We proposed to start this programme in 2017-2018 but it was put on hold due to delay in approval process and infrastructure readiness.
Also Read | How IIMs, top B-schools are helping soldiers transition to the corporate world
Q. Why is the course open only to specific degree-holders, like BSc or BTech?
Technology cannot be taught at the postgraduate level. We are offering admission to those who have a strong understanding of mathematics and computer science-related fields. Anybody joining this programme will work in fintech and needs to be good with numbers and technology. They should become ambassadors for the programme. We do not want to produce mediocre managers and send them to the market.
Based upon our experience and insights from the industry, the course will be completely reviewed every three years. We will check if any change in eligibility criteria is required and make modifications in the admission process.
Admission is based on a pan-India entrance examination score. Earlier, the university conducted its own entrance test. But from this year onwards, we are admitting through the [Common University Entrance Test or,] CUET PG.
Q. How have these graduates done in placements?
A total of 104 students graduated from the two MBA programmes last year. Of them, 60 students were placed during campus placements despite Covid-19. The students got jobs in big companies including Tata Consulting Service (TCS), Accenture, HDFC Bank and Federal Bank. About 17 out of 40 MBA fintech students secured jobs. But this year, we are getting a lot of queries from recruiters and we hope to do better.
Q. Pondicherry University's management department isn't in the top 100 in NIRF ranking of B-schools. What are the reasons behind it?
Most public-funded universities compete only in the overall category of NIRF rankings. They are not competing in other categories like medical, management, architecture etc. because of the difficulties associated with splitting of fund or resource-related data for specific categories of departments out of the total funds available for the university – for example, expenditure on faculty, books, e-resources, infrastructure, lab activities etc., for a specific discipline at present. Hopefully, it will be done in future.
Q. What are the new trends in fintech and how is the programme ensuring its students have the right skills for the industry?
Many believe that fintech means digital payments, e-wallets and unified payments interface (UPI). But it is used also in digital lending through mobile applications. Moreover, the Indian government's push for a digital economy also encourages the fintech sector and hence we are witnessing an increase in online payments and lending. There is also data analytics and data mining involved with regard to the large pool of data collected from these online activities to analyse expenditure behaviour, financial decision-making, new product developments etc.
Now, fintech service providers are competing with bankers in providing financial services. Non-banking Financial Companies (NBFCs) are also using fintech products heavily.
There is a huge requirement of human resources. Today, companies are in a hurry to deploy the manpower after recruiting without spending time in training and development because of competitive pressure. They want ready-to-use manpower. Both our MBA programmes meet this demand.
The MBA Fintech is also focused on creating entrepreneurs. The government provides a lot of support to fintech start-ups. About 70 percent start-ups in India are in fintech. Hence, there is a great opportunity for our students to become entrepreneurs.
---
Follow us for the latest education news on colleges and universities, admission, courses, exams, schools, research, NEP and education policies and more..
To get in touch, write to us at news@careers360.com.