Mother and Child Tech Startup by IIT Kharagpur's alumni featured in 2019 Forbes Asia 30
Mother and Child Tech Startup by IIT Kharagpur's alumni featured in 2019 Forbes Asia 30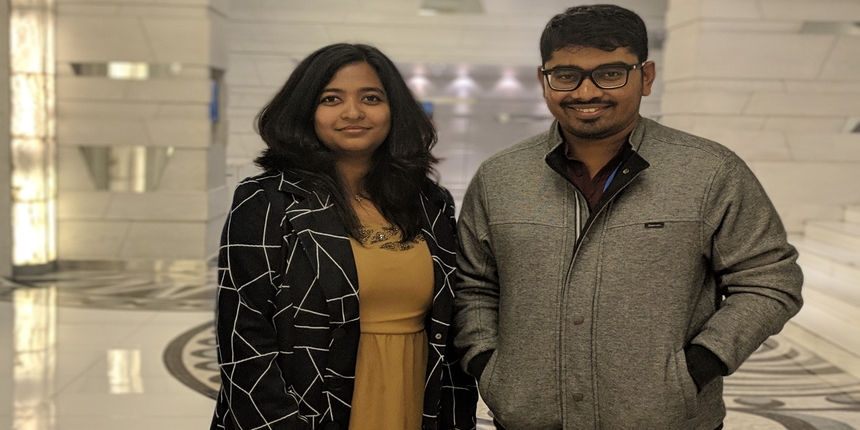 NEW DELHI, APRIL 3: IIT Kharagpur alumni Subhadeep Mondal and S.L. Sivareena have made it to Forbes Asia's 2019 list of 30 Under 30 in the category of Healthcare & Science for their innovation 'PregBuddy,' India's first AI-enabled care continuum platform for the care of expecting mothers. 
PregBuddy is India's first peer-to-peer instant reassurance platform for expecting mothers. It provides would-be mothers personalised information throughout the entire course of their pregnancy, connecting them together based on their trimester, location, vernacular language, and medical conditions.
On Forbes Asia's recognition of their efforts, Sivareena said, "We're now more than determined to assist millions of care receivers to stay healthy while transforming the care delivery with smarter engagement and meaningful relationship between care receivers and providers."
The start-up was selected by Google for its first cohort of Solve for India and its Launchpad Build programme. It has recently been awarded by actor Akshay Kumar, Asian Business Angel Forum, and the Department of Science and Technology, Government of India for its contribution to the healthcare sector. 
Mondal who graduated in Biotechnology and Biochemical Engineering in 2013 and Sivareena who did her BTech in Mechanical Engineering from IIT Kharagpur in 2015 have been working together since their student days at IIT Kharagpur.
Prof. Subrata Chattopadhyay, Dean, Alumni Affairs, IIT Kharagpur said, "The initiative of these young alumni who have chosen to pursue their goal of making significant impact on the lives of millions of people especially mother and child is highly commendable. I believe this would be inspire the aspirations of many young talents."
Subhadeep said, "We're planning to extend our services abroad, across the APAC countries later this year." PregBuddy will be soon expanding its services to other conditions that require repetitive care between provider and patients in order to ensure that it can transform patient-provider interactions from reactive and episodic to a relationship that is pro-active and collaborative. So far, PregBuddy has assisted over 100,000 mothers across India and has penetration into rural areas with partnered hospitals.
Forbes Asia honours these entrepreneurs not only for making "cool gadgets and providing convenience in mundane chores", but also using the advancements in technology for potentially improving the quality of lives.
The PregBuddy app also provides a continuum of care between the gynaecologist and the expecting patients through 'Connected Care' for Doctors. Its objective is to provide personalised care through health experts and doctors from pre-conception to the early years of motherhood, and help women take informed decisions about them and their child.
Stay updated with latest Education News