Engineer's Day 2021: Know about Sir MV, history, importance, quotes
Engineer's Day 2021: Know about Sir MV, history, importance, quotes
National Engineer's Day: The birth anniversary of sir Mokshagundam Visvesvaraya, one of India's greatest engineers, is celebrated as engineer's day every year.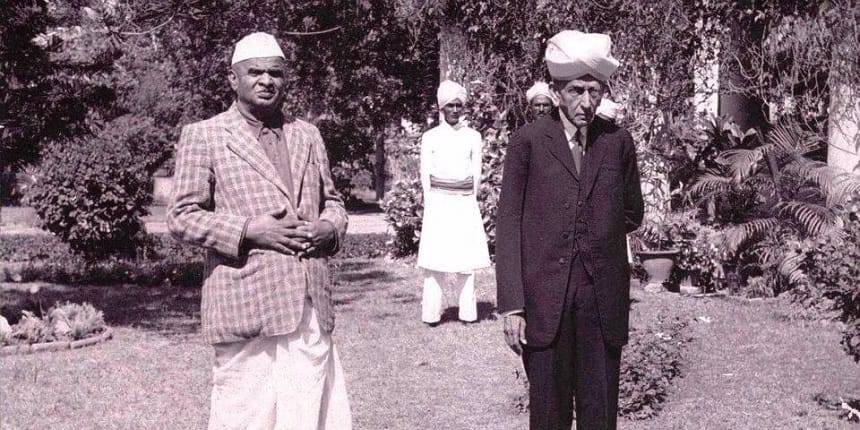 NEW DELHI: Engineer's Day 2021 will be celebrated tomorrow, September 15, in the memory of Sir Mokshagundam Visvesvaraya who was one of India's best engineers. He was popularly known as 'Sir MV'.
Engineer's Day 2021: History
The birth anniversary of Sir MV is celebrated as National Engineer's Day. M Visvesvaraya was born in the year 1861 in a Telugu family at Chikkaballapur city located at a distance of over 55 km from Bengaluru, Karnataka. Both the parents of Visvesvaraya were Sanskrit scholars.
Also Read | Delhi University to reopen for offline classes from tomorrow
While Visvesvaraya received his primary education at his hometown, he moved to Bengaluru for completing higher education. He completed an undergraduate degree in Arts, but later went for attaining a degree in civil engineering from the College of Engineering in Pune.
Engineer's Day 2021: Interesting facts about M Visvesvaraya
Visvesvaraya was a pro in irrigation techniques and flood disaster management

M Visvesvaraya got recognition for his pioneering work in irrigation techniques and flood control

He designed 'automatic barrier water floodgates' which were installed for the first time at the Khadakvasla Reservoir near Pune in 1903. This was his biggest contribution.

M Visvesvaraya reigned as Diwan of Mysore, where he founded the Bangalore Agricultural University

In the year 1917, Visvesvaraya founded the Government Engineering College, now known as University Visvesvaraya College of Engineering

Sir MV was a member of the Governing Council of the Indian Institute of Science (IISc) Bangalore. He also worked as Governing Council of Tata Iron and Steel Company.

Sir MV was also the architect of the Krishnaraja Sagar Dam.

In 1955, M Visvesvaraya was conferred with the Bharat Ratna award, India's highest civilian honour, for his unmatched contribution to the country's development.
Also Read | AP EAMCET 2021 agriculture result out; Chandan Vishnu Vivek ranks 1st; Check toppers list
Engineer's Day 2021: Quotes
"Engineers like to solve problems. If there are no problems handily available, they will create their own problems." - Scott Adams

"Engineering is not only study of 45 subjects but it is moral studies of intellectual life." - Prakhar Srivastav

"A good scientist is a person with original ideas. A good engineer is a person who makes a design that works with as few ideas as possible. There are no prima donnas in engineering." - Freeman Dyson

"One has to watch out for engineers - they begin with the sewing machine and end up with the atomic bomb." - Marcel Pagnol, Critiques des Critiques

"Engineering is quite different from science. Scientists try to understand nature. Engineers try to make things that do not exist in nature. Engineers stress invention." - Yuan-Cheng Fung
Also Read | JEE Main results 2021: NTA likely to declare result today or tomorrow
Write to us at news@careers360.com.
More From Vagisha Kaushik