Odisha universities not providing job opportunities: CAG Report
Only an average of 26.10% students in Utkal University and 3.79% in North Odisha University could be employed between 2014-19, the report found.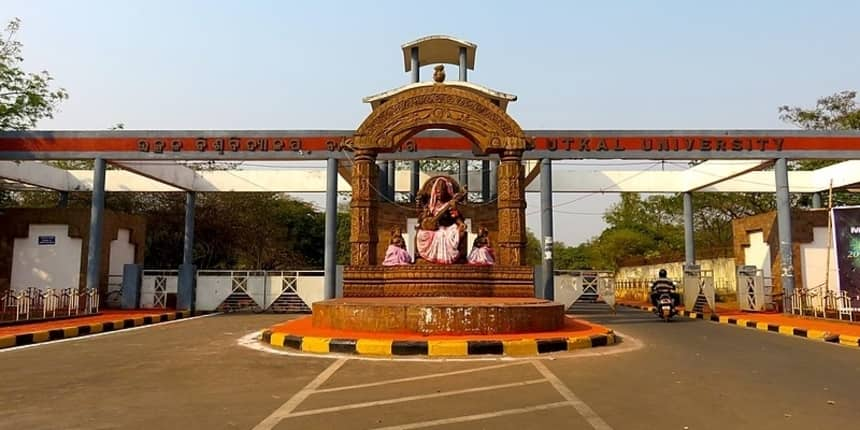 NEW DELHI: A report by the Comptroller and Auditor General (CAG) of India, the apex auditing body, said that the largest government universities in Odisha failed to provide employment opportunities for its students. Just about a quarter of the graduates from one and less than 5% from another found jobs over a five-year period ending in 2019.
Recommended :
Get important details about Utkal University, Bhubaneswar.
Download Brochure
The CAG report, titled Outcomes in Higher Education in the State, also said that the department of higher education Odisha has "no long term vision" to provide continuous support and improve results in these universities.
The CAG report found that prominent universities in Odisha, such as Utkal University and North Odisha University, failed to create Career Counselling Cells (CCC) despite the University Grants Commission's (UGC) norm requiring them to do so.
Also Read | Study in India? Government cancels Afghan students' visas, adds to their worries
The report came soon after the education ministry's university and college ranking lists, NIRF Ranking 2021, was released. In the university category of NIRF 2021, Utkal University was placed at 87.
CAG: No placement cell despite funds
During the five years from 2014-15 to 2018-19, the department of higher education in Odisha had allocated Rs 17 lakh to Utkal University and Rs 12.5 lakh to North Odisha University for establishing Career Counselling Cells, yet, none of the colleges audited by CAG had functioning CCCs, the report said.
"None of the 32 test-checked colleges of Utkal University and North Odisha University had a placement cell in existence between 2014-19. These test-checked colleges did not even maintain the data of students who might have been placed after passing out." the report said.
Also Read | Picking science stream in Class 11 raises earning chances by 22 percent: IIMA Study

"Thus, despite the fact that placement cells played a crucial role in achieving the desired outcome of employability, the assessment of their functioning revealed that either these were completely absent or, if they were in existence, they were able to place only a small number of registered students in jobs," the report said.
Placement cells defunct in 80% colleges
The CAG report found that Utkal University spent only Rs 29,000 so far and this money was spent on the inauguration of the CCC in March 2017.
Out of 24 colleges test-checked by CAG, CCCs were non-functioning in 80 percent of the colleges, the report said. According to the report, even in the five colleges under Utkal University that had CCCs the number of students benefited from it remained "insubstantial" except for in the Model Degree College.
Similarly, the North Odisha University only spent Rs 2.13 lakh out of the Rs 12.5 lakh allocated to it for creating career counselling cells,the CAG report found. Out of the eight colleges test-checked by CAG, these cells were functioning in only two of them.
Also Read | Will Odisha's 15% quota for government students in BTech, MBBS help?

According to the report, in Utkal University and North Odisha University, only 1,089 students and 70 students, respectively, got placements through job fairs during the period between 2014 to 2019.
In Utkal University, only an average of 26.10 percent of students could be placed in jobs during the period of 2014 to 2019. Whereas, the placement percentage of North Odisha University, which was at 3.79 percent, "remained very low, leaving significant scope for improvement", the report said.
No records
The report noted that the data regarding job placements were not recorded in any of the 32 colleges audited by CAG despite this data being "one of the key indicators used by National Assessment and Accreditation Council (NAAC) for assessment and accreditation process".
The CAG report also found that both universities did not have an active alumni association. The CAG report found that alumni associations were only present at the department level in both universities and only one college in each university had alumni associations for the whole college.
Coaching scheme failed
In 2016, Odisha Government launched a scheme to improve performance of Odisha Civil Service examinations and funds were released to seven colleges including Utkal University to set up specialised coaching centres. The scheme was scrapped in 2018 as none of the students who were part of the scheme qualified for the examinations.
The CAG report noted that despite the Utkal University receiving Rs 30 lakh for setting up coaching centres, the scheme failed due to "non-transfer of funds" by the university to the authorities in-charge.
Also Read| NIRF Ranking 2021: Can't compare IITs, IISc with BHU, says BHU director
"In spite of availability of funds, the university did not show any interest in continuing the scheme for the betterment of its students by formulating any plans for the continued implementation of the scheme," the report said.
The report found that Rs 5 crore was released to Utkal University under the central government's Rashtriya Uchchatar Shiksha Abhiyan for providing education access in remote areas in 2015-16. However, the audit noted that, even after four years, the programme "could not be initiated" as the constituent college under Utkal University "did not take the necessary steps in this direction".
Syllabus outdated, teaching posts vacant
The CAG report said that the syllabus for many subjects in both Utkal University and North Odisha University were not revised despite being outdated.
"Syllabi of 18 out of 42 subjects in Utkal University and North Odisha University found that syllabi of 15 subjects were not revised, though due for revision. In North Odisha University, only a quarter of courses focussed on employability and not a single value-added course was introduced in any of the test-checked higher educational institutions," the report said.
The CAG report also found that 38 percent of teaching posts were vacant in Utkal University and 34 percent teaching posts were vacant in North Odisha University.
Also, only 29 percent of teachers in Utkal University and 12 percent teachers in North Odisha University attended any professional development programmes.
The CAG audit was conducted between October 2019 and January 2020 covering the period from 2014-15 to 2018-19.
Write to us at news@careers360.com.
Know More About
NIRF Rank
96
Rating
4.2/5
Download Brochure