NCERT Guidelines: Set up 'mobile banks' for students without devices
NCERT Guidelines: Set up 'mobile banks' for students without devices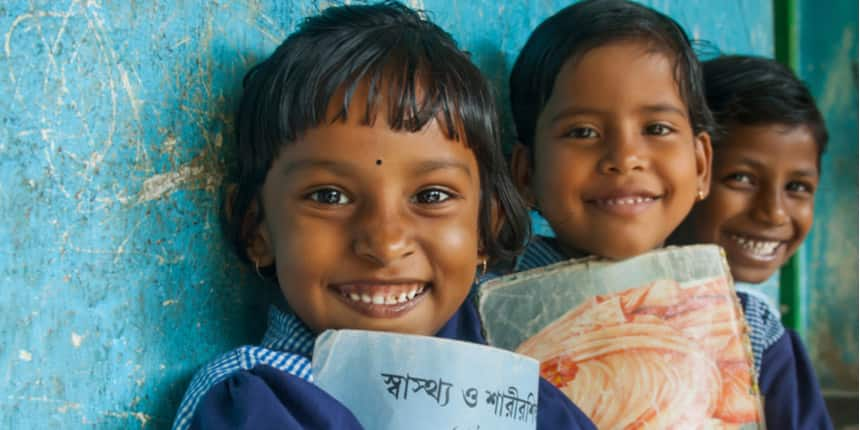 NEW DELHI: The Minister of Education Ramesh Pokhriyal 'Nishank' released 'Students' Learning Enhancement Guidelines' for children with limited or no access to digital devices.
The guidelines, prepared by the National Council of Educational Research and Training (NCERT), also covers ways students with digital devices can "enhance" learning during the COVID-19 pandemic.
In the guidelines, NCERT recommends solutions such as community mobile banks, providing study materials through postal services or teachers, delivering books to childrens' homes, mobile classes, providing technological gadgets such as mobile devices, using broadcast resources such as radio and television, teaching through mobile phone among others.
The Ministry of Education, in a statement, said: "The guidelines, models are suggested for the following three types of situations. Firstly, in which students do not have any digital resources. Secondly, in which students have limited digital resources available. Lastly, in which students have digital resources available for online education."
The guidelines draw from a survey conducted among 18,188 students, 3,543 teachers, 253 principals and 12,614 parents linked to the centrally-run Kendriya Vidyalayas and Navodaya Vidyalayas and schools affiliated to the Central Board of Secondary Education. The survey found that over a third of the respondents found online classes "difficult" or "burdensome" despite these schools being the most well-funded and governed public schools in the country as well as private schools.
The education ministry said that the guidelines will help to "overcome the learning deficiencies" of all students who are learning at home through various alternative ways including through radio, television, Smart phone, etc.
NCERT Survey: Over 30% struggling with online classes
However a survey conducted by NCERT found that "about 20-30%" of stakeholders including students, teachers, parents and school principals shared that they had a "difficult experience" teaching and learning during COVID-19. The survey also found that "about 10-20% said that it was burdensome for them".
In the survey, NCERT has found that "only a handful of respondents (states)" had "more than 75% of learners with access to television, or radio, or internet."
NCERT noted that the majority of states are "in the process of" mapping access to digital devices and developing continuous learning plans. NCERT also noted that "more than 50%" of states do not use the central government's DIKSHA application for monitoring the progress of students.
In its survey of state response, the NCERT found that a "majority of states" have planned baseline assessments to "assess learning gaps" and "remedial classes" to bridge these gaps.It also said that a "majority of states" are "in the process" of identifying and mapping of school going children among migrant labourers.
According to the survey results, 25 states have prepared school-based "continuous learning plans" for children and that in 27 states, learning plans include measures for delivering education to those without access to digital resources.
Also read:
Write to us at news@careers360.com.