NEP 2019: Large, liberal, deregulated universities in final draft
NEP 2019: Large, liberal, deregulated universities in final draft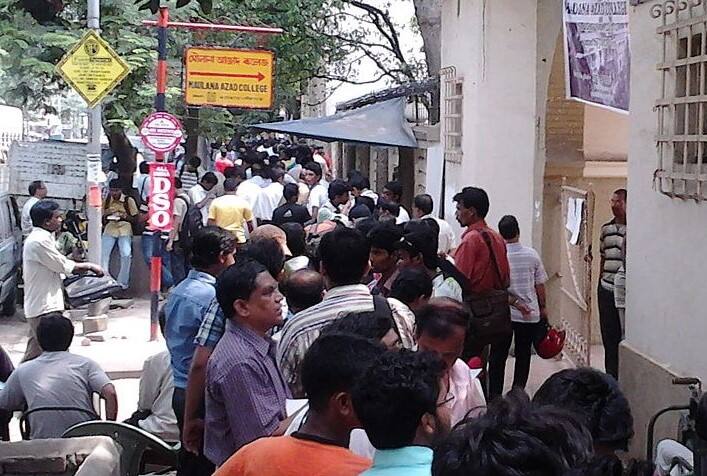 NEW DELHI: Nearly five months after the Draft New Education Policy was made public, and four years after the BJP government constituted the first committee to frame a policy, the final draft is ready.
The over 480-page draft released for public comment in May, 2019, has been whittled down to just 55 pages
The final draft NEP's prescriptions for higher education, though less detailed now, remain much the same as the May draft – reorganise institutions into large, multidisciplinary universities, phase out the system of affiliated colleges, tenure-track for teachers, autonomy and deregulation. However, many of the targets the policy had set – for instance, having 150-300 "research universities" enrolling 5,000 to over 25,000 students and 1,000-2,000 "teaching universities" with a similar number of student enrolled – have been dropped altogether.
However, some things have changed. The May draft's policy had allowed private institutions to set their own fees, "subject to discharge of social responsibility in the form of scholarships for 50% of students in all their programmes". The final version does not set a minimum target saying only that the institutions must ensure that a "significant proportion" of their students are able to secure fee waivers or scholarships.
For public education – higher and lower – the policy suggests spending to the extent of 20 percent of all public expenditure.
The Rashtriya Shiksha Aayog (National Education Commission) will still replace the Central Advisory Body on Education but, as many publications have already reported, the Education Minister will chair it instead of the Prime Minister.
However, The National Education Policy 2019 remains a draft till it is cleared by the Union Cabinet and Parliament. It will likely be tabled in Parliament during the winter session.
Here are some of the significant policy measures in the final draft:
Restructuring, consolidation: The final draft of the NEP reiterates the previous draft's plans on reorganising all of higher education into three types of higher education institutions – research universities, teaching universities and colleges. Colleges will eventually themselves become autonomous. Therefore, by 2040, all institutions will be slotted into one of these categories and "single-stream" institutions offering single courses will be phased out along with "affiliated colleges" that are linked to universities. Every institution will be multidisciplinary. The expansion required to achieve the target gross enrolment ratio (GER) of 50% will happen at existing institutions. They will "gradually move towards full autonomy – academic, administrative, and eventually financial". All admission will be through tests conducted by the National Testing Agency.
Liberal education: The final NEP continues to emphasise on "liberal education" and the integration of the arts and humanities with STEM – science, technology, engineering, mathematics – subjects. "Imaginative and flexible" course structures in large multidisciplinary universities are envisaged that will "offer multiple useful entry and exit points". The Indian Institutes of Technology will also move toward liberal education "with more arts and humanities, while arts and humanities students will aim to learn more science". But alongside, Multidisciplinary Education and Research Universities will be established to serve as "model public universities".
The undergraduate degree will last three or four years – four years of "the full range of liberal arts education" will lead to a Bachelor of Liberal Arts (BLA) or Bachelor of Liberal Education (BLE). Three years will lead to a regular Bachelor's degree, two years to an advanced diploma and one year to a diploma.
The PhD programme will require the four-year programme with research or a Master's degree – "The MPhil programme shall be discontinued".
Learning environment: Somewhat strangely, the policy assures "autonomy to innovate" on matters of curriculum and assessment where the Central government has, over the past few years, done the opposite. The University Grants Commission centrally fixed both the structure and content of the undergraduate programmes, curbing the institutions' autonomy. Once again proposing things that already exist, the policy requires each institution to "integrate" its "academic plans" with the "institutional development plan" and fund student clubs and activities. Universities will also be required to set up "support centres" for students from disadvantaged backgrounds. Many have equal opportunity cells already. However, in the same section, the document presents open and distance learning as a "natural path" to increasing enrollment.
Governance: The most drastic changes have been reserved for the governance part and these have been retained from the May draft despite much protest. The policy proposes setting up Boards of Governors for every higher education institution whose members will be "a group of carefully selected individuals". Existing statutory bodies that include elected members, such as the Academic and Executive Councils, or Senates and Syndicates, will presumably be replaced. The draft NEP says this part will require "relevant legislative actions" to achieve. The "leaders" of these institutions will be selected through committees as is standard practice.
Regulation: The policy proposes deregulation of universities and colleges and using a single framework to assess all. The primary mechanism will be through accreditation which, in turn, relies almost entirely on voluntary disclosures. The process will be overseen by a "meta-accrediting" body and public as well as private institutions can be accreditors.
Faculty: Apart from proposing a working environment more conducive to research, the policy proposes a "merit-based tenure-track, promotion, and salary structure". There will be multiple levels within the same rank. Teachers will be reviewed by their peers and students and these will be factors in deciding their promotions and pay increases.
Equity, inclusion: The issue of equity has to be addressed in the Institutional Development Plans. The policy also proposes more scholarships, outreach programmes, inclusive admission processes, development of bridge courses for students from disadvantaged backgrounds who may also suffer from a learning deficit and counselling and mentoring programmes.
Vocational education: All educational institutions – schools, colleges and universities – will be required to run vocational courses along with regular academic ones such that all students passing through the system pick up at least one vocational skill. By 2030-'35, the policy document says, undergraduate vocational education ought to be widespread enough to claim around 50 percent of the total enrollment. "Lok Vidya", or popular knowledge, will be part of the vocational courses.
Professional education: The final draft NEP has little to say on professional education. The full section in the May draft has been whittled down to a few paragraphs. They say roughly the same thing: professional education must be part of the rest of higher education and that agricultural, legal, medical and nursing education all need restructuring and revisions. For agriculture, it suggests setting up "agricultural technology parks", for law, it suggests "bilingual education". For nursing, a national accreditation body will be created.
Research body: The policy 'envisions' a National Research Foundation to become a "reliable base of merit-based peer-reviewed research funding" except the Centre is already ahead. It announced such a foundation in its 2019-'20 budget.
Also read: NEP 2019: A central regulator for school boards, uncertainty about RTE extension in final draft
Stay updated with latest Education News
More From Shreya Roy Chowdhury