NEP 2020: Implementation will take years, say state committees
NEP 2020: Implementation will take years, say state committees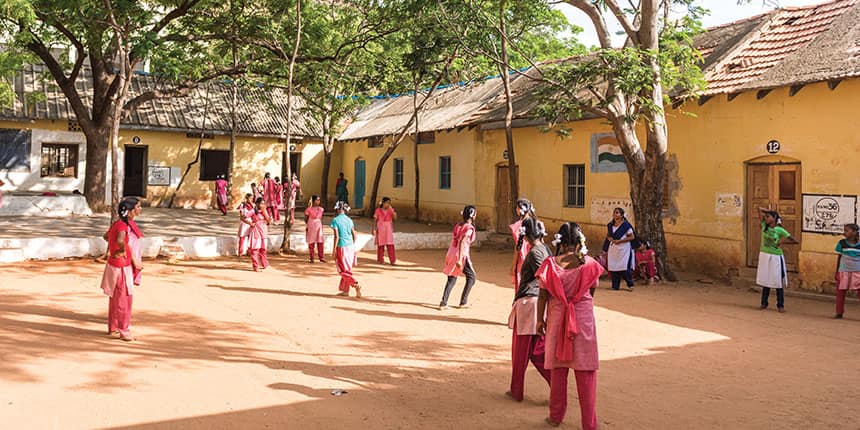 NEW DELHI: Many of the most sweeping changes proposed in the new National Education Policy (NEP) 2020 come with a deadline. All schools are to be rationalised by 2025 and all higher educational institutions are to become multidisciplinary by 2040. But educationists and education administrators from the states think it might take significantly longer.
The Union Cabinet approved the National Education Policy 2020 on July 29. A 66-page document cleared without a Parliamentary debate or vote, it proposes a range of reforms to school and higher education. To determine ways to implement the NEP 2020, states have formed their own committees, some setting up a committee for each section of the document.
The Assam government, on August 1, announced a 40-member committee for implementing NEP. Education minister Himanta Biswa Sarma said that the committee will submit its report by December 31. West Bengal, Kerala and Meghalaya also made similar announcements in the following weeks.
In September, the governments of Tamil Nadu, Gujarat and Goa announced similar committees. In early October, Odisha and Uttarakhand announced task forces to start studying the NEP 2020 and submit recommendations for its implementation.
According to the Press Trust of India, Karnataka deputy chief minister CN Ashwath Narayan said on August 24 said that a high level task force was created "immediately after the draft policy reached us". Narayan said that the committee has "already come out with suggestions" and "only the recommendations of the final stage are awaited".
However, members of several state committees told Careers360 that the implementation of the policy might take years and will also depend on the Centre's guidelines.
'Not overnight'
"There have been 21 meetings of the steering committees so far in Uttar Pradesh and [discussion on] some of the topics extended to more than one session for example, multi-disciplinarity and transfer of academic credit," explained Monika S. Garg, additional chief secretary of UP's department of higher education and the chairperson of the NEP committee. "Let us be clear that the implementation of NEP will not be done overnight."
Moreover, some of the proposals in the NEP 2020 require states or centre to enact or amend laws which will take time.
"A major task before us is [figuring out] how to categorize universities into three types of universities as mentioned in the NEP. Naturally some of this will require legislative action, all the state governments will have to make amendments accordingly. Where there is a requirement of legislation that would take more time," said Kamlesh Joshipura, former Vice Chancellor of Saurashtra University and member of Gujarat's committee for NEP.
But even without laws, just the process of framing concrete plans on such a large scale and with changes at administrative and academic levels is also cumbersome and requires extensive study.
This implies that the pace of implementation will vary with the state.
"The government has divided subcommittees which have to submit reports by November. The report will be compiled based on all the suggestions. So, we are in a premature stage right now but things have already started moving towards the implementation of NEP," said Rajan Mathew, a member of Goa's state committee.
Uttar Pradesh has already discussed the implementation of the integrated Doctors who wish to join postgraduate programmes in medicine can write the National Eligibility cum Entrance Test (NEET-PG) to be held next year. The test will be conducted by the NBE for admission to MD or MS as well as for admission to DNB programmes. They can also write the INI-Common Entrance Test (INI-CET) for admission to the INIs this November. And creation of academic credit banks.
"We have proposed an integrated PhD This will be a combined postgraduate and PhD programme. If the student drops out in the first year they will get a diploma, postgraduate degree in the second year, or they can continue on to PhD," said Poonam Tandon, head of physics at Lucknow University and member of UP's NEP committee for higher education.
Short, medium and long-term goals
States have divided the NEP proposals into short, medium, and long-term goals based on how critical they are and ease of implementation.
"I think NEP has categorically announced the particular time frames also. For example, to phase out the single stream universities, they have given five years. But, of course, governance, interdisciplinarity, multidisciplinarity and those to do with learning outcomes will require immediate action and that can be implemented simultaneously," said Joshipura.
"We have divided [the goals] into short, medium and long-term [ones]. Short term like phasing out of MPhil which is being done immediately and an order on that it will be passed saying that it will be phased out by this year. Medium term measures include transfer of academic credit which will require a lot of work," said Garg.
"Proposals such as autonomy to the colleges, phasing out of affiliation, internationalization have been kept in the long term. We are waiting for Government of India guidelines on this," Garg added.
Administrative hurdles
But even with some of the short-term goals that states are looking at, there may be administrative hurdles to overcome. According to Joshipura, states may have to wait for the University Grants Commission (UGC) to take a decision on phasing out MPhil first. But the NEP proposes replacing the UGC altogether with a Higher Education Commission of India.
"As far as MPhil courses are concerned, the UGC may announce measures in tune with the NEP's recommendations… unless the Centre forms the higher education council at the national level," said Joshipura.
Against the NEP
Moreover, not all states are completely on board with NEP's proposals. One of the major focus areas of the committees formed by Tamil Nadu is to assess the "feasibility" of the policy.
Similarly, a report by the committee formed by West Bengal said the policy "lacks clarity" and that it cannot be thrust upon all states. The report is yet to be made public by the state government. However, Pabitra Sarkar, former vice chairman of West Bengal State Council of Higher Education and member of the NEP committee, pointed to some of the problems in the policy.
"The policy is written in effusive language as if just by writing the report they have ushered in a change. It doesn't happen that way. It has to have a basic framework and all kinds of things before using such joyful language," said Sarkar. He explained that the lack of clarity in the language will create confusion in policy-making. He cited as example the NEP's emphasis on using "mother tongue" as the medium of instruction.
"Being a linguist, I know that mother tongue means a language the child learns first in his or her home. Not all children speak the standard language, some speak a dialect which is the home language. So they have no clear idea about what a mother tongue is. So this proposal to teach mother tongue with an alternative local language has a kind of catch in it."
Also read:
Write to us at news@careers360.com.