NEP 2020 important for building self-reliant India: PM Modi
NEP 2020 important for building self-reliant India: PM Modi
PM Modi was addressing the Visva Bharati University community at its convocation.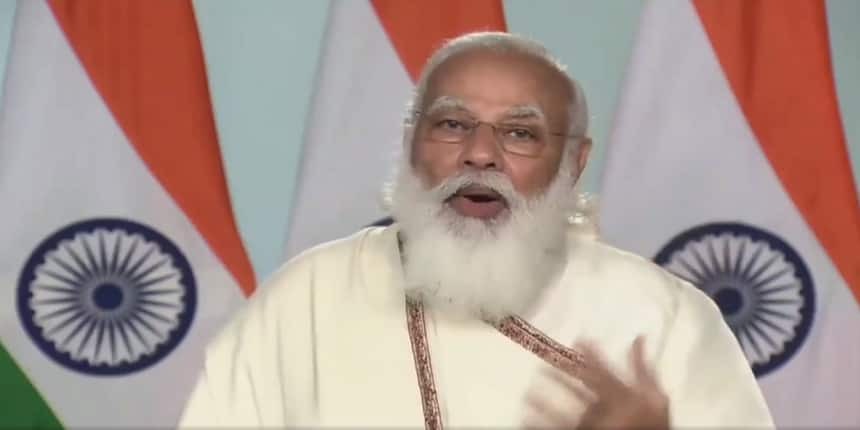 NEW DELHI: The Centre has decided to give Indian scholars free access to millions of journals, said the prime minister, Narendra Modi while addressing the convocation of Visva Bharati University. PM Modi also also pointed out that the Union Budget 2021 has earmarked Rs 50,000 crore for research to be spent over the next five years, which will give a boost to research in the country.
Talking about the New Education Policy, PM Modi said that the new national education policy apart from breaking the old shackles would give the students complete freedom to show their ability.
"This education policy gives you the freedom to read different subjects. This education policy gives you the option to read in your language. This education policy also promotes entrepreneurship, self-employment. This education policy promotes research, innovation. This education policy is also an important step in building a self-reliant India," PM Modi said.
Modi said that the 'Gender Inclusion Fund' has also been arranged for the first time in the new National Education Policy.
Prime minister Narendra Modi has said that students should always remember that knowledge, thought and skill are not static, it is a continuous process and there will always be scope for Course Correction.
Modi said: "If Gurudev wanted to see Visva-Bharati as just a university, then he could have named it Global University or some other name as well. But he named it Visva Bharati University. Visva Bharati is itself a free ocean of knowledge, the foundation of which was laid for experience-based education." he was referring to Rabindranath Tagore, the founder of Visva Bharati University.
Write to us at news@careers360.com.