NIFT, NID DAT, FDDI, UCEED, AIFD: How to crack design entrance exams
NIFT, NID DAT, FDDI, UCEED, AIFD: How to crack design entrance exams
Check out these 5 tips to prepare for a design entrance exam and ace it with a good score.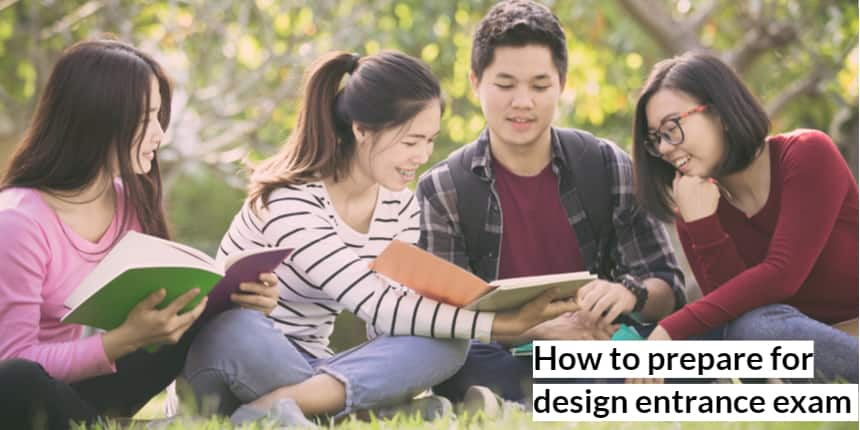 NEW DELHI: Design entrance exams usually evaluate candidates' aptitude for design. Acing the design entrance exam requires consistent preparation. Design entrance exams are skill-based tests conducted to assess the creativity and problem-solving skill of a candidate. Aspirants planning for the design entrance exam need extensive preparation and dedication.
Latest: Predict your Chances in Top Design College for Free with NIFT College Predictor. Click Here
There are various design entrance exams conducted at the national and university levels. NIFT entrance exam, NID Design Aptitude Test (DAT), Undergraduate Common Entrance Examination for Design (UCEED), Common Entrance Examination for Design (CEED) are among the most competitive design entrance exams. With high competition and a huge number of candidates appearing for the design entrance exams every year, cracking the exam becomes difficult. Design entrance test preparation involves preparing a vast range of topics. Hence it is significant to have a feasible exam strategy in place which must be executed during the exam.
5 tips to crack Design Entrance Exam
Make a timetable
Time management is one of the most important factors that one should learn to achieve. Every exam requires time for preparation. Prepare a clear cut timetable and follow strictly. At least devote 2-3 hours a day for the design entrance exam. Make short notes for revision as it is impossible to cover all the topics at the final stage of the preparation.
Solve the sample paper
Design entrance preparation tips by experts suggest solving sample papers can help in understanding the exam pattern and marking scheme of a respective exam. Solve sample paper as much as you can. CEED 2020 topper Promod P. Rajan spent 1-2 hours each day for 1.5 months on solving papers. Promod P. Rajan secured AIR 3 in CEED 2020 at his first attempt without taking any formal coaching and just by practicing at home and solving the previous years' questions and sample papers.
Practice Sketching
Another design entrance test preparation tip is to spend at least 1 hour every day practicing sketching and learning basic skills. First draw with a light hand, outlining the ideas without the details to avoid consumption of time in erasing and redrawing.
Be creative
Think out of the box. Improve observation and visualization skills. Try to observe things around you and come up with an idea. Make a model using the material easily available around you. Do not ponder too much time in one model. At the same time, design entrance exam preparation tips involve polishing your general knowledge, solving puzzles and reasoning questions and learning English.
Give mock test
Strengthen your design entrance exam preparation by giving the mock test. Start giving mock tests at least 3 months prior to the exam. Toppers and experts suggest practicing mock tests is one of the best preparation strategies to identify the weak and strong points. Practice mock tests formulated by experts having years of experience in delivering design entrance exam coaching and education. Last but not the least, keep your books away for a few days before the exam and relax to stay mentally and physically fit for the test.
Write to us at news@careers360.com.