NIIT University announces integrated Master's Programme in Computer Science
NIIT University announces integrated Master's Programme in Computer Science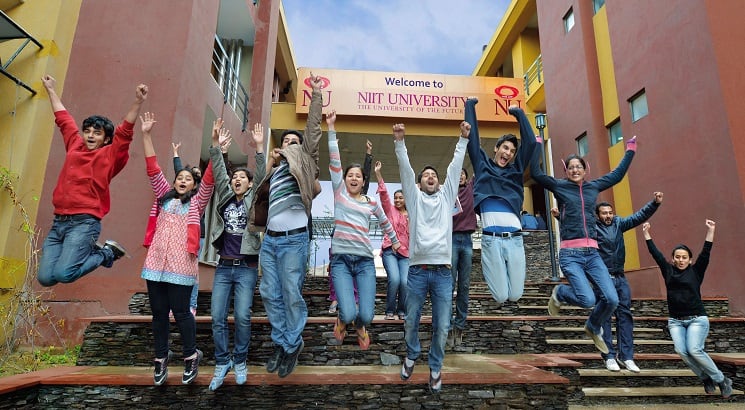 NEW DELHI, JUNE 21: The NIIT University (NU) has announced admissions for Integrated M.Sc Programme In Computer Science for biology students with specializations in Bioinformatics, Computational Biology, Big Data/Data Sciences, Cyber Security, Mobile Technologies & Applications and Cloud Computing.
The Four Year Integrated M.Sc. programme in Computer Science at NU for the biology students provides an overview of computing, an understanding of the concepts, principles and skills in their application, extension and a practical experience in computing, as applied to biology. The programme is designed for students who have opted for physics, chemistry and biology without mathematics in Class XI and XII, and who wish to pursue a career in computer science.
To enable students to cope with the rigor of the computer science discipline which rests heavily on mathematics, NU has uniquely designed this course with a bridge programme in mathematics. Students who choose biology-related concentration areas such as Bioinformatics and Computational Biology can work in both IT and Biotechnology, Pharma, Healthcare and allied companies in cross- functional roles such as Bioinformatics Analyst and Computational Biologist.
The programme has industry linked curriculum which can be customised up to 31% by students through specialisations, electives and projects. NU also offers students an opportunity to transfer learnings from the classroom to the industry workplace for 6 months through Industry Practice in the final semester of the programme. The programme also enables students to sit along with B. Tech CSE students during the placements.
Speaking on the occasion, Prof V S Rao, President, NU said, "There are a host of opportunities available to biology students today apart from medical and dental courses. Students who opted for biology can today aspire for challenging careers even in the IT & ITES industry along with new and exciting opportunities in pharma and healthcare sectors. Towards this, NU offers Integrated M.Sc. programme in Computer Science that is in sync with the current industry requirements and provides a practical experience in computing, as applied to biology."
Stay updated with latest Education News