NRSMCH Kolkata alumni will help one of India's oldest medical colleges compete with the best in the world
The alumni of Nil Ratan Sircar Medical College and Hospital (NRSMCH Kolkata) have stepped in to help the 150 year-old institution develop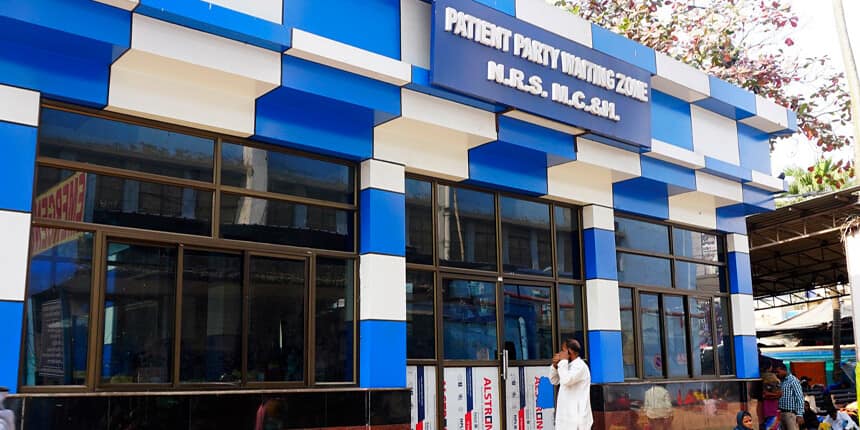 NEW DELHI: In February, the alumni of Nil Ratan Sircar (NRS) Medical College pooled resources to buy a high-end smart board worth Rs. 2.75 lakh. Ever since, all theory classes for all years are taught on it.
Recommended :
Get important details about Government College of Nursing, Nil Ratan Sircar Medical College and Hospital, Kolkata.
Download Brochure
Soon, they will be gifting five more. This, hope both college authorities and the alumni, is the start of a lasting engagement between the medical college and its over 1,500 alumni, spread all over the globe.
Established in 1873 as Sealdah Medical School, NRS Medical College is one of the oldest medical colleges in the country. To celebrate the 150th year of its establishment, the NRSMC has formed a 150-years celebration committee comprising alumni and the college principal and chairman. The members as well as other alumni they've been able to rally are planning to start scholarships, help NRS graduates study in the United Kingdom, and donate a robot and cancer-care paediatric beds.
"There is an increase in involvement [of alumni] in the 150th year wave. Different kinds of contributions are happening. When the alumni get involved, the present students also get motivated and they feel they are part of the NRS family. The bond becomes stronger," said Pit Baran Chakraborty, principal, NRS.
Also Read|Medical college in every UP district, 49 new nursing institutions soon: Top medical education officer
MBBS fees, scholarship, study abroad
The alumni in India are also trying to rally support from their counterparts in the UK toward helping NRS graduates going there for study or work. "With the UK alumni, we are trying to form such platforms where they will get all types of support. Our alumni will extend support to NRS alumni who want to go to the UK, help them get a job or do a course," said Dr. Saurav Dutta, medical oncologist and alumnus of NRS, adding that contributing to the development of the college goes beyond just donating a machine or funding a building.
The alumni are also contemplating scholarships for students from very poor backgrounds. The monthly fee at NRS is the princely sum of Rs. 12 but factoring in the expenses on board, food and miscellanea raises the costs significantly.
"We are looking at supporting such students. A student has to spend up to Rs. 10,000 per month on-boarding expenses. So we will see who are coming from the poorest backgrounds and support them with scholarships," said Tuphan Kanti Dolai, head of haematology, NRS Medical College. He is also an alumnus. "We want NRS to be counted as one of the best medical colleges in the world. This message should reach each and every alumnus so that they contribute to the college."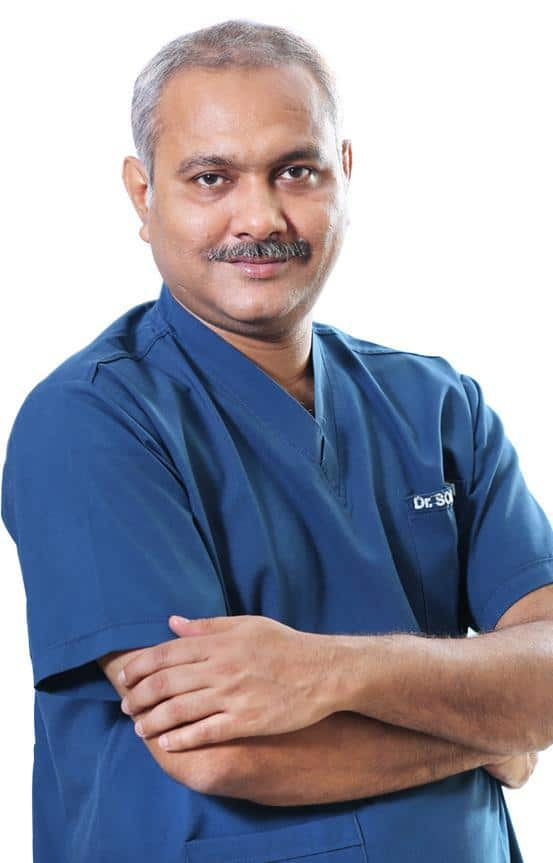 Dr. Saurav Dutta, medical oncologist and alumnus of NRS
Also Read|Madhya Pradesh's Hindi MBBS books have few takers in medical colleges despite much publicity
Museum and stamp
The alumni have also written to the principal seeking 500 square feet of area for a museum dedicated to the luminaries associated with the college, said Dutta.
The museum will showcase the achievements of the doctors of Nil Ratan Sircar Medical College including Upendranath Brahmachari, who in 1920 had discovered the medicine for Kala-azar (black fever) or visceral leishmaniasis. Brahmachari joined NRS to teach when it was known as Campbell Medical School and was its first physician; he remained with the college for 20 years. The museum will also showcase the work of Dr. Subhash Mukhapadhyay, the first Indian and only the second in the world to successfully create a test-tube baby but who didn't receive the recognition he deserved.
Dr. Ratan Chandra Kar's work to save the Jarawa tribe from extinction will also be showcased. Kar was an alumnus of NRS. He also worked for two years with NRS before moving to work in tribal areas.
"Many NRS doctors have contributed and are doing commendable work in their respective areas now. The museum will showcase their work too," said Dutta adding, "We are also in talks with the postal department and are trying to get a commemorative stamp released by the government to commemorate this 150th-year event."
Also Read|NExT exam will help students 'focus on practical training': MAMC head of medical education
Robot, paediatrics, haematology
The alumni group hopes to present a robot to the college but Dutta laments that it may be beyond the capacity of the current group of alumni to fund.
"We don't have a robot in our college, nor is it present in any of the government medical colleges in Kolkata. But we should have the capability to contribute to that. The cost of one robot is Rs.32 crore. We will definitely sit with the principal of the college regarding this," he added.
The haematology department at NRS Medical College is well-developed and has state-of-the-art facilities. Bone marrow transplants among children are common and the department has indoor and day-care beds. The alumni association has decided to give 10 cancer care paediatric beds for leukaemia patients. "The treatment of paediatric cancer is very good with a 90 percent survival rate. And that is the reason we are coming up with dedicated cancer care paediatric beds," said Dolai who specialises in haematological oncology treatment.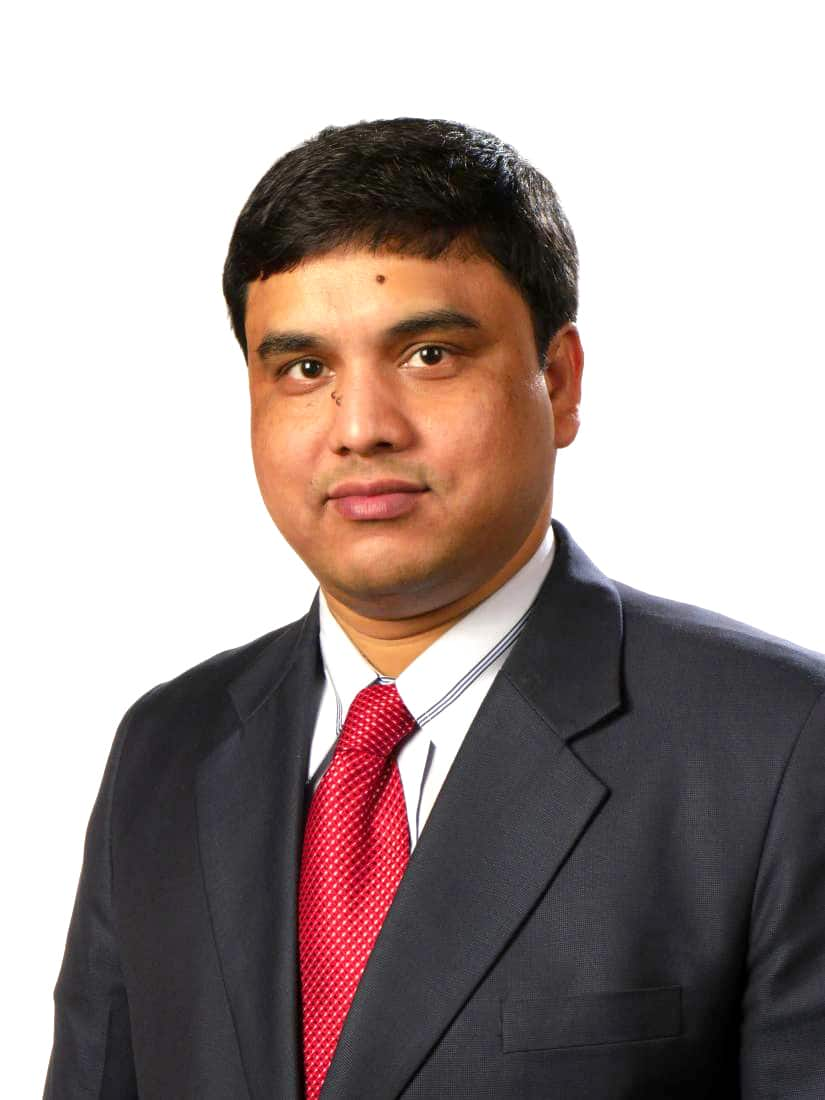 Tuphan Kanti Dolai, head of haematology, NRS Medical College
The department wants to work on Car-T-cell therapy, a personalised therapy that is specific to an individual or rather individual patient dependent.
During the 150-year celebration in February, children in the paediatric department were given toys, study materials and food. "This department was specially decorated" said Dutta adding, "We are working for the paediatric department and will continue to add to the equipment in the department whenever need."
Medical college departments
The members of the committee feel the need for two more departments in the hospital – for infectious diseases and genetic diseases. They have already sent a proposal to the government.
Also, the West Bengal government has helped the institute come up with an integrated software system which will start functioning soon. Prescriptions will be available online. "We want that the overall functioning of the hospital should be online. A patient should be able to access investigation reports, and discharge summaries online," said Dolai.
---
Follow us for the latest education news on colleges and universities, admission, courses, exams, schools, research, NEP and education policies and more..
To get in touch, write to us at news@careers360.com.