'UGC must revisit curriculum, student-teacher ratio': Central University of Punjab VC
R P Tiwari, a former member of the University Grants Commission, points out the need to revisit the current academic structure to bring them in line with NEP 2020.
NEW DELHI: The University Grants Commission has greenlit the implementation of the Academic Bank of Credits, a key provision in National Education Policy 2020 for higher education. The ABC system, says UGC, will help students design a path of multidisciplinary education that suits them. It allows students to choose courses rather than simply accept all that comes with a rigid degree programme. Currently, 18 higher educational institutions have registered to implement the ABC system. Universities and autonomous colleges which have earned at least an "A" grade from the National Assessment and Accreditation Council (NAAC) or are in the top 100 positions on the National Institutional Ranking Framework (NIRF) are eligible. Raghavendra P. Tiwari, Vice-Chancellor of the Central University of Punjab, and a former member of UGC shed light on various aspects of the ABC system and online learning.
Recommended :
Get important details about Central University of Punjab, Bathinda.
Download Brochure
Q. The ABC system demands considerable modifications in the existing framework. What is being done on that front?
A. In 2017, the UGC had constituted discipline-wise expert committees to build the model learning outcomes-based curriculum frameworks (LOCF). As part of that, UGC finalized LOCF for many undergraduate disciplines. There are provisions to change the existing curriculum keeping in view local and regional needs. Now the UGC is working on creating model frameworks for the postgraduate level as well. These will act as models and the universities can further fine-tune them to include more specific components.
The changes and modifications that NEP 2020 demands certainly require additional infrastructure and resources including teachers. The UGC will have to revisit the current model of teachers recruited for every department especially in the universities offering UG and PG programmes both. At present, the model consists of one professor, two associate professors, and four assistant professors. The proposed reforms in NEP require enhanced involvement of teachers. I believe, if the teachers engage in more than four classes in a day, the desired level of quality will not be there.
Also Read| Explainer: How the academic bank of credit will work
Q How will the students know which institution to pick the best course and university over others?
So far, students have looked at the NAAC grade and NIRF rankings to choose institutions. Now, they will have the option of comparing learning outcomes to identify the courses and institutions of their choice. We are giving a lot of freedom to students. Any learner will assess what skills they wish to acquire after pursuing a course in, say, microbiology or performing arts. However, the learning outcome framework is yet to be implemented by every institution. The Central University of Punjab implemented it for many courses in 2018. The priority of all universities should be to embrace learning outcome-based curricular frameworks for all the UG and PG programmes to leverage its benefit to the learners.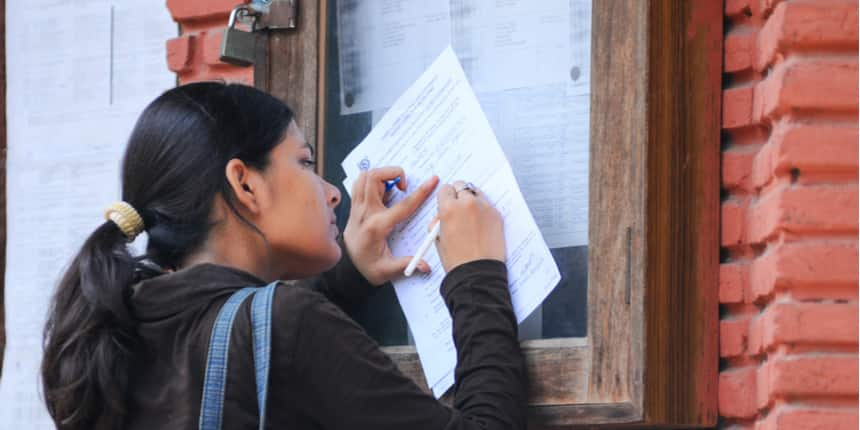 Image Source: Shutterstock
Q Higher education currently faces the challenge of dropouts especially students from marginalized sections. Do you think this system helps such students?
The learning requirements vary for different students situated in varied socio-economic conditions. The system that existed before did little to help students from economically challenged communities. If a student, compelled by their socio-economic condition decided to quit a programme, they lost out completely. Through NEP 2020, the Ministry of Education is trying to change that by allowing students to accumulate credits even if they are unable to complete the entire degree programme at once. The student can drop out and still have credits stored in their ABC account or earn a certificate/diploma.
Also Read| NEET PG 2021: Over 400 aspirants allege discrepancies in NEET result; NBE denies
However, this system can work only when the entire curriculum framework is rebuilt to support it. The first-year curriculum must be re-created to fit a certificate programme, second-year to diploma programme etc. Even if they quit, they would have acquired at least some skills that can land them in some sort of employment. Of course, the earning will be less than what a graduate may earn but then the doors are still open for such persons to re-join the system. But this can happen only when the institutions ensure necessary learning outcomes and skills to the students.
Q The ABC system allows a student to complete a degree within seven years. What was the idea behind choosing this time frame?
A. The UGC decided on seven years because usually, the syllabus undergoes massive change every seven years. In some cases, the syllabus may witness even 100 percent change; in others, my guess is, at least 60 percent will be revised. Currently, UGC gives N+2 years for completion of the programme which means that if the undergraduate course is of three years, those students who cannot complete it within three years will have the option to take two more years to complete the degree. Similarly, the two-year postgraduate programme can be done in four years. Currently, if a student is unable to complete the degree, their entire time, money, and effort go to waste. Through the ABC system, the student can take seven years to earn credits required for completing the programme, and according can develop plans for their education.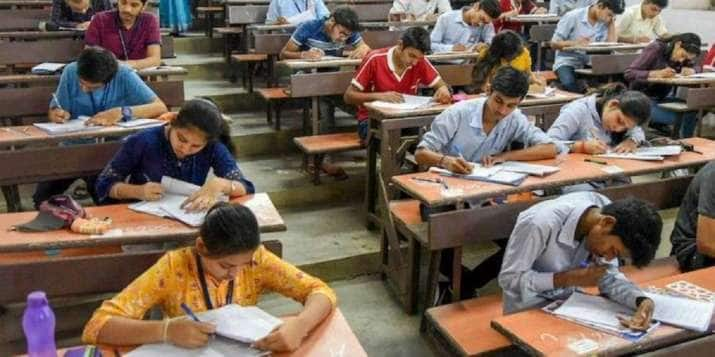 Image Source: PTI
Q. What is the method to authenticate credits accumulated by students?
Under the ABC, the students may have to earn 50 percent of the required credits from the institutions they have enrolled for the programme. The remaining 50 percent of credits can be earned through various course modules offered by different universities. The ABC portal will deposit credits awarded by registered institutions into students' accounts. The credits can be transferred by the institutions only and not by students. Only credits transferred by an authorized institution will be accepted for accumulation and validation.
Also Read| DU Admission 2021: Over 47,000 applications received on day 2
Now, there are two types of registration. In the first type, the student chooses the primary institution where they want to pursue the degree. The second type of registration is for the courses which can be taken up along with the course you are already enrolled in. For each, there are different types of credit requirements and evaluation. Like a bank account, students will have a digital account that will store their credit information. The Digi Locker facility may be scaled up to perform all sorts of functions like credit accumulation, validation, and redemption. The universities will have their own arrangement of credit transfer as well.
Q Can online degree courses become a viable alternative for regular degree courses?
Considering that the history of offline learning is long and online learning is fairly new, I don't think it is appropriate to compare. Technology has nevertheless emerged as a great saviour for continuing education. The process of developing technology is ongoing and the deficiencies we experience today may get rectified with future innovations. Online learning has certain advantages. Classrooms currently are passive learning spaces where teachers speak, and students listen. The challenge before us is to convert this passive learning into an active and interactive learning space. Integration and use of technology will help online programmes to be much more interactive and engaging, both for teachers and students.
Also Read| JEE Advanced 2021 response sheet released; Download at jeeadv.ac.in
The practice can be of providing e-learning content to our students which they study on their own and then the entire classroom time can be used for an immersive discussion. This can be done at the individual level as well as group discussion that facilitates peer learning. Even when I am teaching, I ask my students to focus on what they have learned on their own. The concept of self-directed learning is emerging as an alternative model of learning, where students can choose their own course, pace, and style of learning.
Q. Online degree courses require universities to develop a learning management system. Is UGC facilitating this as well?
A. There is an institution called INFLIBNET [Information and Library Network] which is an autonomous inter-university centre of UGC which is helping universities to customise learning management systems. The INFLIBNET Centre is an implementing agency of the project e-PG Pathshala which includes more than 750 online courses. The universities can map course material available in e-PG Pathshala vis-a-vis their own course contents and take the help of INFLIBNET to customize LMS for them. LMS is an indigenous learning management platform and universities have the option to take up other LMS as well. The private education institutions have roped in private players.
Write to us at news@careers360.com
Know More About
NIRF Rank
87
Rating
4.0/5
Download Brochure